Don't forget our sister site - Lewis's Bank Archive - which tells the story of Britain's department store bank for the nine years that it was a subsidiary of Martins. You can click on the link at the top of this page for more info. The latest news stories are shown below, and you can catch up on some previous stories in-depth by downloading our half-yearly NEWSLETTERS.
<![if !vml]>

<![endif]>
<![if !vml]>

<![endif]>
On Martins' side?
<![if !vml]>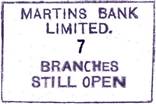 <![endif]>We love a good nostalgia website, and RANDALL AND HOPKIRK DECLASSIFIED, is a truly wonderful encyclopaedia of the classic sixties TV series in which a detective is helped by the ghost of his former colleague.  The hit show aired on ITV in 1969/70 when Martins was merging with Barclays. We would like to think it was slightly more than coincidence that in the Episode entitled "When the Spirit Moves You" a scene is played out at a branch of "MARTINSIDE BANK"!  We are always looking for Martins Bank in popular culture, and whether placed there intentionally or by accident, or even "not quite", it is great to see our Bank or variations of it living on in film TV and literature.  It is thought that Francis Durbridge, who created the detective Paul Temple, had his hero bank at Martins when in more than one of the Radio Adaptations of the books, Mr Temple says he needs to go  to "the Bank in SOUTH AUDLEY STREET London. Another great detective lived just three doors from the building that became Martins Bank 213 BAKER STREET and had the historical timing been better, it may well have been "elementary" for him to have popped in for cash to feed a certain drugs habit!  The best known reference to Martins Bank in popular culture is in the original TV series and the original film of the much loved Dad's Army. The bank is mentioned several times by Mr Mainwaring and Mr Wilson in the early episodes before the BBC decided that a change of Bank name would "prevent confusion". You can read what happened when Martins Bank Magazine caught up with Mr Mainwaring and his staff on our WALMINGTON ON SEA page… 
<![if !vml]>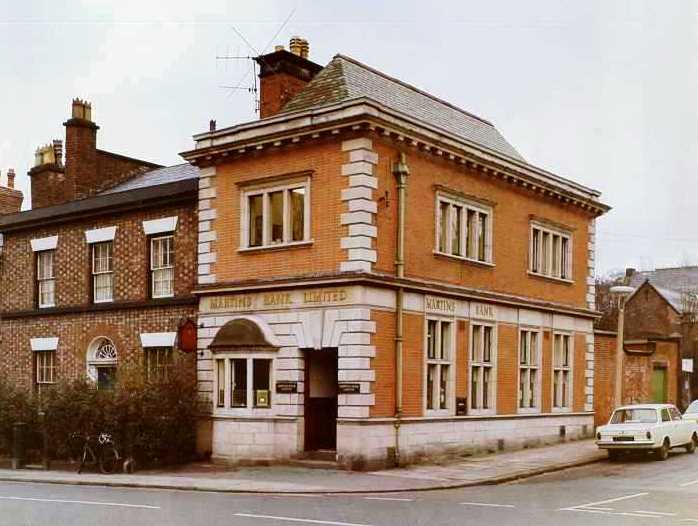 <![endif]>
Farewell to more old friends..
<![if !vml]>

<![endif]>
<![if !vml]><![endif]>

<![if !vml]><![endif]>

<![if !vml]><![endif]>

<![if !vml]><![endif]>

HEBDEN BRIDGE

6 APRIL 2018

TIMPERLEY

4 MAY 2018

SEDGEFIELD

11 MAY 2018

APPLEBY IN WESTMORLAND

18 May 2018

<![if !vml]><![endif]>

<![if !vml]><![endif]>

<![if !vml]><![endif]>

<![if !vml]><![endif]>

BRAMPTON

25 May 2018

WOLSINGHAM

5 JULY 2018

SKELMANTHORPE

1 Jun 2018

SPENNYMOOR

1 Jun 2018

<![if !vml]><![endif]>

Once again the axe is being wielded on some former Martins Branches, as Barclays' customer tell their Bank they prefer not to use face to face services any more. You can keep up to date with Branch closures on our MARTINS BRANCH WATCH PAGE. The branches named here, will all be closed permanently from 12 noon on the dates shown, and as ever we extend our heartfelt thanks to everyone who has served customers at these Branches, from Martins' days and before, right up to the present day.  Branches are being added to the list at afair old rate now, and we will try to stay one step ahead and announce closures to our visitors as soon as we are aware they are going to happen.

STOURPORT ON SEVERN

8 Jun 2018
<![if !vml]>

<![endif]><![if !vml]>

<![endif]>
Buyer Beware….
We have left the following article here once again for reference, to help explain the position regarding the theft of copyrighted images for the purposes of re-sale. There is a common misconception that if you can Google an image, then it is "in the public domain" and you can do what you want with it. Even some staff at eBay® believed this until they were recently put right – if you take or copy someone else's work or property without their permission or acknowledgement, and sell it on to make even a penny out of it, this is breach of copyright, and the real owner can take legal recourse to stop further theft and misuse of their property. There are currently on eBay® a number of listings of photographs for sale, showing scenes from the past and old buildings including these four Branches of Martins Bank.  These images originated on our web site.  As you can see, under our agreement with the owner, we prominently display copyright. These images have been copied and printed onto cheap photographic paper. The seller even has the gall to add their own watermark to the displayed images to prevent others from stealing them!!!
<![if !vml]>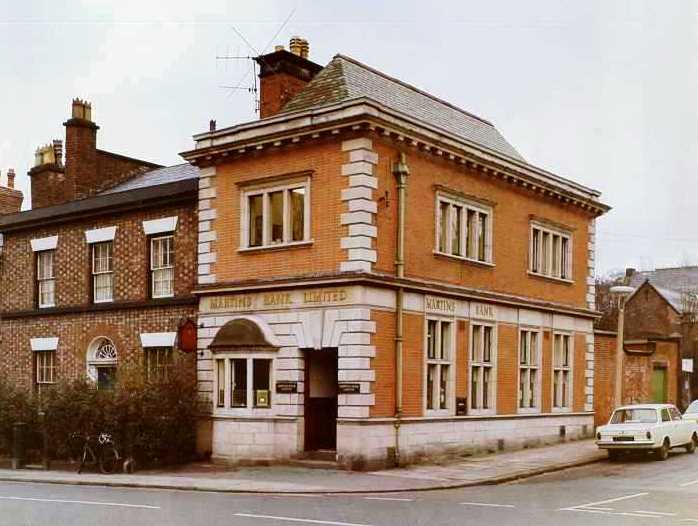 <![endif]>
<![if !vml]><![endif]>

<![if !vml]><![endif]>

<![if !vml]><![endif]>

<![if !vml]><![endif]>

STAINLAND

Image © Barclays

SITTINGBOURNE

Image created by Martins Bank Archive and © Barclays

BURTON UPON TRENT

Image © Barclays

WALLASEY

Image © Barclays
<![if !vml]>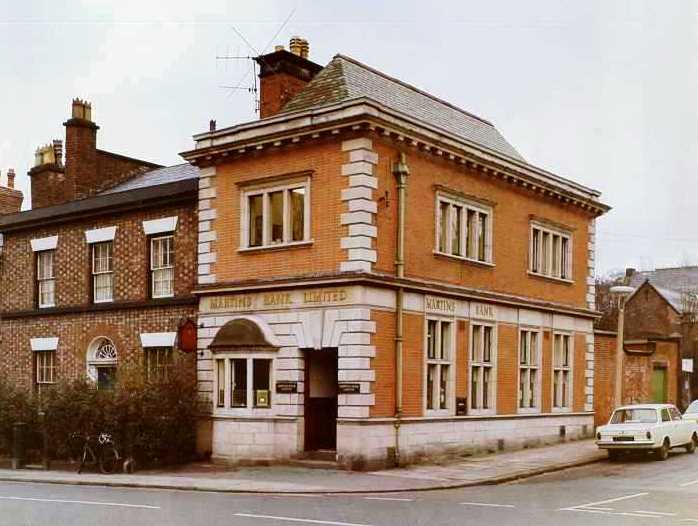 <![endif]>
As well as being against copyright law, these items are worthless, having little more than sentimental value – you will often find that collections and archives will make images available free of charge for private use, but you MUST check with them first. You should always check the seller's right to copy the image – reputable sites such as eBay® do now allow you to report copyright infringement. For ANY item of memorabilia, the best thing to do is shop around and compare prices – in the case of Martins Bank there are often up to twenty different items for sale on eBay® alone on any given day. For printed material which looks as if it has been copied, or actually claims to be a copy, ALWAYS question the seller about copyright.
<![if !vml]>

<![endif]><![if !vml]>

<![endif]>
<![if !vml]>

<![endif]>
Best Regards, Jonathan.
Westmorland, Thursday 1ST March 2018
<![if !vml]>

<![endif]>
<![if !vml]>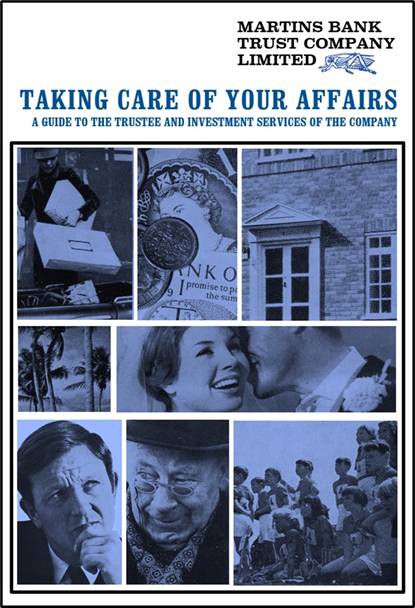 <![endif]>
WHILST MARTINS BANK ARCHIVE HAS NO CONNECTION WITH THE DAY TO DAY TRADING ACTIVITIES OF THE
BARCLAYS GROUP OF COMPANIES, WE ARE GRATEFUL FOR THE CONTINUED GENEROUS GUIDANCE, ADVICE
AND SUPPORT OF BARCLAYS GROUP ARCHIVES IN THE BUILDING AND SHAPING OF THIS ONLINE SOCIAL HISTORY.
                                                                                                                                                                                                                                                                                                                                                                                                                                                                      <![if !vml]>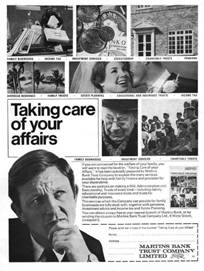 <![endif]>                                                                                                                                             
<![if !vml]>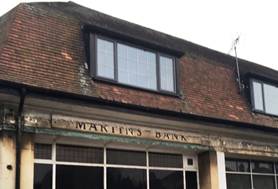 <![endif]>
<![if !vml]>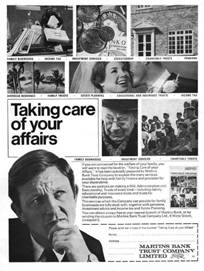 <![endif]>
<![if !vml]>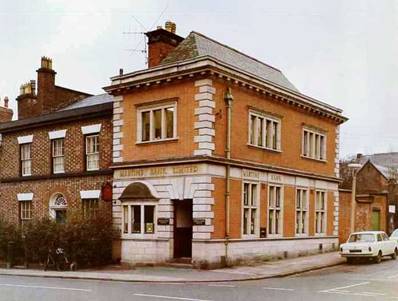 <![endif]>R