<![if !vml]>

<![endif]>
<![if !vml]>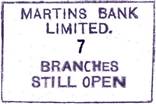 <![endif]>To the sick man of Europe…
We love a good mystery, and the recent acquisition by the Archive of a letter written by Martins Bank's Leeds District General Manager's office on the eve of World War II offers for a change, a mystery of a distinctly quirky nature. We can identify the sender, and some of those named within the letter, but it is the sheer humour with which it was all put together, along with the way in which the recipient is treated by his colleagues, that makes this a unique experience for us.  Just for once we don't have to rely on the set pieces of Martins Bank Magazine assuring us that all is perfect, and to be able to glimpse – just for a moment – beyond the veil of British Stiff upper-lippidness into the real FAMILY workings of Martins Bank's is a rare thing indeed. The letter has been in the possession of Jackie Philp for more than 40 years, and for much of that time, she tells us, it languished at the back of the glove compartment of a car bought by her husband. They were living in Exmouth at the time.  Written in June 1939, the letter is a "plea" to a member of staff to make a quick recovery and return to work.  It is clear that this particular employee is well liked, and that this communication is the equivalent of one of those "get well soon" cards which in the modern day workplace would have been seen and signed by everyone before being sent…
,<![if !vml]>

<![endif]>
Greetings to the Sick Man of Europe,
<![if !vml]>

<![endif]>
When I arrived at the Office yesterday morning consternation reigned, cosmos was superseded by chaos as I informed my colleagues of the direful news that, instead of proceeding in orderly formation to "that" Branch we must, perforce, remain at our posts owing to your untimely indisposition.
<![if !vml]>

<![endif]>
Having informed the Bank of England of this epoch making disturbance, we settled down and endeavoured to busy ourselves with our routine duties. This, however, was exceedingly difficult - for ever and anon Coates' massive frame was shaken with sobs. Sills was continually blowing his nose in a marked manner, whilst I wept silently, in a corner. The feminine element of our Staff was also shaken to the core - all three members were to be seen at intervals madly gyrating round the room in rapidly decreasing circles, meanwhile emitting shrill cries and pouring upon their unworthy heads sprinklings of ashes.
<![if !vml]>

<![endif]>
In order to beguile away your long hours of suffering Maximilian has taken up his brush and upon the enclosed canvas perpetrated one of his customary atrocities. It is not necessary for me to paint the lily, but in passing I would mention, for the sake of clarity, that your left foot is swollen owing to an affliction of gout, the other protuberance, which is easily discernible, is due no doubt to something other than gout.
<![if !vml]>

<![endif]>
It now only remains for me to counsel you to be of good cheer, for is it not said that a man's years shall be three score and ten, and I have no doubt that you will be spared until this time, even though it is probable that you will live in fearful agony. We have not yet heard any definite diagnosis of your malady. Various guesses have been hazarded, ranging wildly from leprosy to laryngitis, from whooping cough to whoopee (!) and other suggestions which I fear I dare not mention though they may be somewhat nearer the point. And now, as time presses, lunch calls and my stenographer faints by the wayside, I will leave you, reminding you that it has been said that an army marches upon its stomach so I trust that during your convalescence you will not neglect that important organ and will ply it with viands and victuals as is your wont.
<![if !vml]>

<![endif]>
Yours, lest my gorge rises,
E G MORRELL
<![if !vml]>

<![endif]>
We have sent a copy of the letter to the Barclays/Martins Leeds Pensioners group, in the hope that someone might just have heard tell of this letter having been sent, and we will also feature it on our Facebook® page and in the next download of our newsletter, in the Autumn. If you can identify the Sick Man of Europe, please do get in touch with us at the usual address – gutinfo@btinternet.com.
<![if !vml]>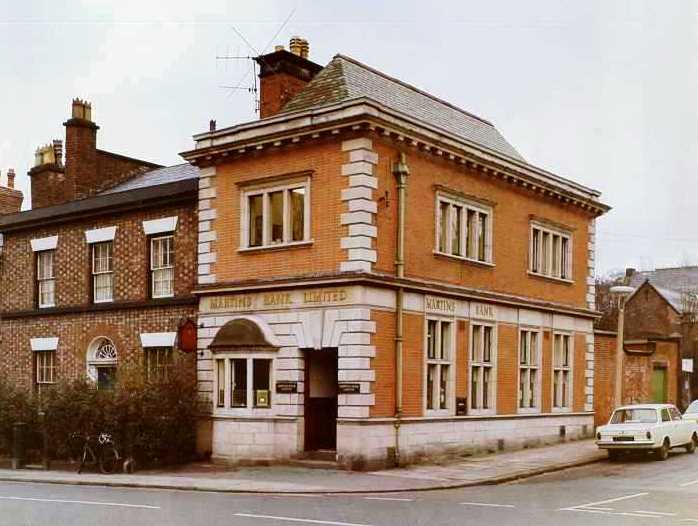 <![endif]>
The PLAY's the thing!
A number of pages have recently been added to the NORTH EASTERN PLAYERS section of our "Song and Dance" feature.  Most pages for the other four of the Bank's Amateur operatic and Dramatic Societies have also been revamped.  Three performances by the North Eastern Players have been added, coinciding with the recent acquisition by the Archive of original programmes.  They are: 1947 – Rebecca, by Daphne du Maurier, 1949 – Arsenic and Old Lace by Joseph Kesselring, and 1950 – The Shop at Sly Corner by Edward Percy.  The existing page for two earlier productions has now been split into two updated pages – 1937 – Ten Till Three by H Vincent, and 1939 – the Late Christopher Bean by Emlyn Williams. This is because further information about these productions has been provided to us by the British Newspaper Archive. A further new page for the North Eastern Players has been added in respect of their 1952 Production – Little Lambs Eat Ivy, by Noel Langley. You can access the new and the updated pages below:
<![if !vml]>

<![endif]>
<![if !vml]>

<![endif]>
50 Years On…
<![if !vml]>

<![endif]>
<![if !vml]>

<![endif]><![if !vml]>

<![endif]>December 2019 sees the fiftieth anniversary of the day that more than 700 branches of the Bank that had closed for the weekend as Martins Bank Limited, opened up again on the Monday as Barclays. The Grasshopper Pensioners Club wants to mark this day, and is currently looking for ideas from former Martins Staff Members. Please click HERE or on the Eagle and Grasshopper poster (left) to open a copy of a letter issued by Club Secretary Dave Baldwin to ALL Barclays Pensioner Clubs so that Martins members can make suggestions.  Your memories of merger day will also be important in the coming months.  Here on the Archive Web Site we will be marking the anniversary by summarising the huge pile of pink merger circulars that were issued, to match the days on which they were issued to branches. Fifty years on, when we now have more technology at our fingertips than we know what to do with, your memories of this major merger are important documents of social history.  Therefore. WHATEVER you were doing, from answering the phone with the wrong bank name to coping with merging daily processes, in branch or department, or at Martins' computer centre, we would love to hear from you.
<![if !vml]>

<![endif]>
<![if !vml]>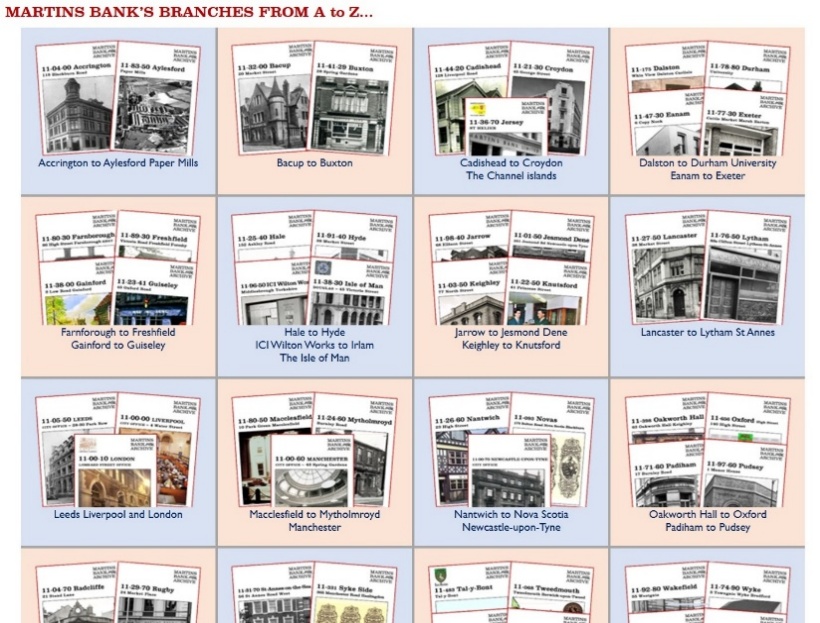 <![endif]>
<![if !vml]>

<![endif]>
Data Protection
<![if !vml]>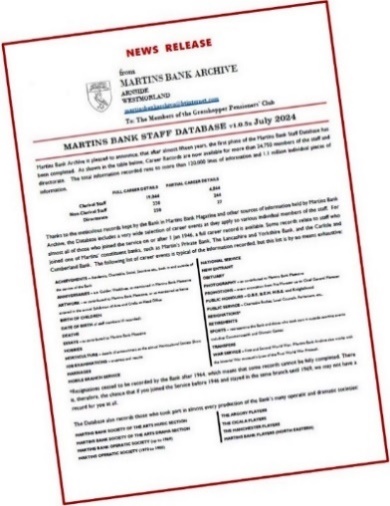 <![endif]>Changes in the law which came into force on 25 May 2018 mean that anyone who collects personal data has new and tougher rules to adhere to, so that those whose data is held know it is being held for a good reason, and that it is being used correctly – both in accordance with the law and with the wishes of the subjects of the data. So that you know the types of data we hold, and what we do with that data, there is a new page MARTINS BANK ARCHIVE – DATA PROTECTION available from the main contents menu (see menu left).  As a result of the changes to Data Protection, we have removed our COMMENT page.  You will still be able to email us with questions, and participate in comment and discussion on the Archive's FACEBOOK® Page. Our half-yearly newsletter will continue, but will now only be available to download from this page – see above.
<![if !vml]>

<![endif]>
<![if !vml]>

<![endif]>
<![if !vml]>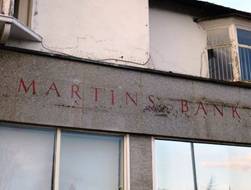 <![endif]>A period of growth, and a bank error…
As the 1960s begin, Martins Bank hits the ground running, with a dazzling display of asset management – new branches spring up, old branches are rebuilt or refurbished, or moved.  Artworks with a local flavour are commissioned and put on permanent display. With newspapers and magazine still the only permitted source of bank advertising, Martins has to make an impression, and for each new or refurbished branch, advertisements are placed in relevant local journals to announce what is happening, where, and when.  Martins Bank archive is currently restoring a huge number of the Bank's advertisements to their former glory, and remastering those which have survived until now as faded newsprint. We are grateful to our keen eyed visitors and of course Barclays for their help with this task. Long term friend of the Archive Stephen Walker has been of particular help, and we are also grateful to him for making available his extensive collection of Martins Bank memorabilia. 
<![if !vml]>

<![endif]>
Accuracy in all things is naturally expected of the banking industry, so we were surprised to find an error in an advertisement for the opening of Washington, County Durham Branch, in 1965. Existing and potential customers of the bank are invited to the new branch FOUR DOORS AWAY from where it actually is, but the error is soon spotted and corrected.  The first ad is shown in newspapers on 7 July 1965, the second on 21 July 1965.
<![if !vml]>

<![endif]>
The advertisements are not only valuable in terms of social history, they also reveal some detail not previously recorded either by ourselves or Barclays, such as exact dates of opening or removal to a new address Here is a further selection of the advertisements so far found and restored.  These images will in due course be added to the relevant branch network pages of our web site…
<![if !vml]>

<![endif]>
| | | | |
| --- | --- | --- | --- |
| <![if !vml]><![endif]> | <![if !vml]><![endif]> | <![if !vml]><![endif]> | <![if !vml]><![endif]> |
| 13/06/1966 | 03/11/1967 | 20/11/1967 | 24/03/1969 |
<![if !vml]>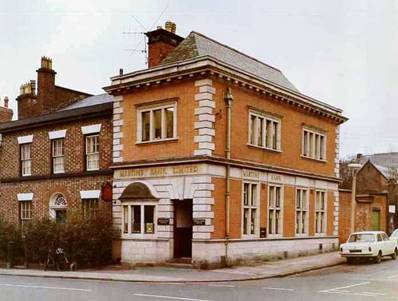 <![endif]>
Farewell to more old friends..
<![if !vml]>

<![endif]>
<![if !vml]><![endif]>

<![if !vml]><![endif]>

<![if !vml]><![endif]>

<![if !vml]><![endif]>

BIRKENHEAD UPTON

29 June 2018

WOLSINGHAM

5 July 2018

MOSTON (MANCHESTER)

26 October 2018

<![if !vml]><![endif]>

Once again the axe is being wielded on some former Martins Branches, as Barclays' customer tell their Bank they prefer not to use face to face services any more. You can keep up to date with Branch closures on our MARTINS BRANCH WATCH PAGE. The branches named here, will all be closed permanently from 12 noon on the dates shown, and as ever we extend our heartfelt thanks to everyone who has served customers at these Branches, from Martins' days and before, right up to the present day.  Branches are being added to the list at a fair old rate now, and we will try to announce closures to our visitors as soon as we are aware they are going to happen. The Branch at Birkenhead Upton was an original office of Messrs E Reed and Son's Cattle Trading Bank opened in May 1923 and taken over soon after by the Bank of Liverpool and Martins Limited.

<![if !vml]><![endif]>

<![if !supportMisalignedColumns]>
<![endif]>
<![if !vml]>

<![endif]>
Buyer Beware….
We have left the following article here once again for reference, to help explain the position regarding the theft of copyrighted images for the purposes of re-sale. There is a common misconception that if you can Google an image, then it is "in the public domain" and you can do what you want with it. Even some staff at eBay® believed this until they were recently put right – if you take or copy someone else's work or property without their permission or acknowledgement, and sell it on to make even a penny out of it, this is breach of copyright, and the real owner can take legal recourse to stop further theft and misuse of their property. There are currently on eBay® a number of listings of photographs for sale, showing scenes from the past and old buildings including these four (and many more) Branches of Martins Bank.  These images originated on our web site.  As you can see, under our agreement with the owner, we prominently display copyright. These images have been copied and printed onto cheap photographic paper. The seller even has the gall to add their own watermark to the displayed images to prevent others from stealing them!!!
<![if !vml]>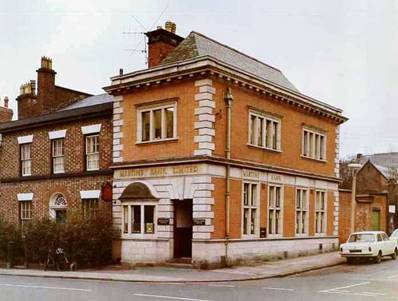 <![endif]>
<![if !vml]><![endif]>

<![if !vml]><![endif]>

<![if !vml]><![endif]>

<![if !vml]><![endif]>

STAINLAND

Image © Barclays

SITTINGBOURNE

Image created by Martins Bank Archive and © Barclays

BURTON UPON TRENT

Image © Barclays

WALLASEY

Image © Barclays
<![if !vml]>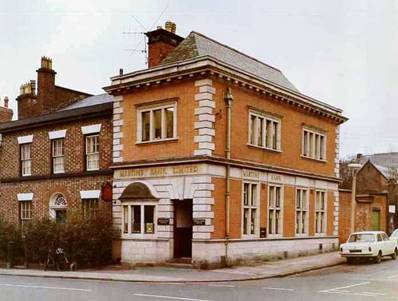 <![endif]>
As well as being against copyright law, these items are worthless, having little more than sentimental value – you will often find that collections and archives will make images available free of charge for private use, but you MUST check with them first. You should always check the seller's right to copy the image – reputable sites such as eBay® do now allow you to report copyright infringement. For ANY item of memorabilia, the best thing to do is shop around and compare prices – in the case of Martins Bank there are often up to twenty different items for sale on eBay® alone on any given day. For printed material which looks as if it has been copied, or actually claims to be a copy, ALWAYS question the seller about copyright.
<![if !vml]>

<![endif]><![if !vml]>

<![endif]>
<![if !vml]>

<![endif]>
Best Regards, Jonathan.
Westmorland, Friday 29TH June 2018
<![if !vml]>

<![endif]>
<![if !vml]>

<![endif]>
WHILST MARTINS BANK ARCHIVE HAS NO CONNECTION WITH THE DAY TO DAY TRADING ACTIVITIES OF THE
BARCLAYS GROUP OF COMPANIES, WE ARE GRATEFUL FOR THE CONTINUED GENEROUS GUIDANCE, ADVICE
AND SUPPORT OF BARCLAYS GROUP ARCHIVES IN THE BUILDING AND SHAPING OF THIS ONLINE SOCIAL HISTORY.
                                                                                                                                                                                                                                                                                                                                                                                                                                                                      <![if !vml]>

<![endif]>                                                                                                                                             
<![if !vml]>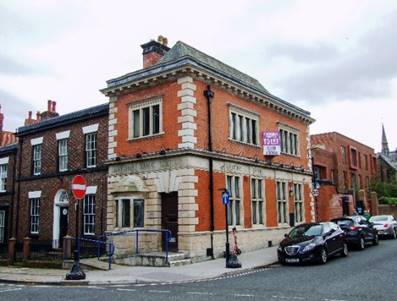 <![endif]>
<![if !vml]>

<![endif]>
<![if !vml]>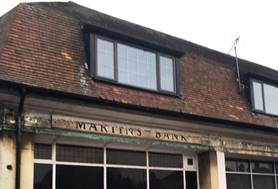 <![endif]>R