<![if !vml]>

<![endif]><![if !vml]>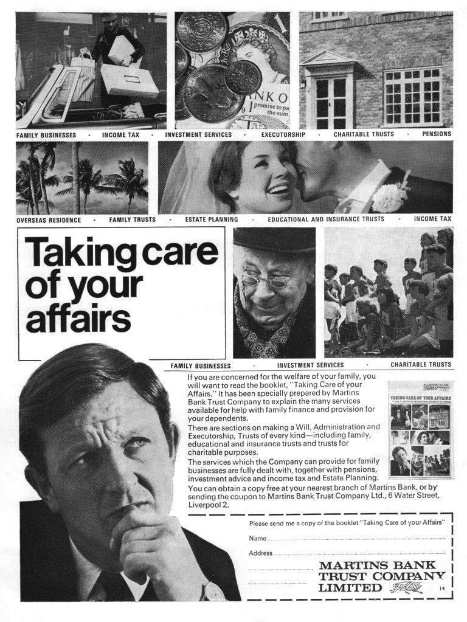 <![endif]>
<![if !vml]><![endif]>WELCOME to Martins Bank Archive, and to MARTINS BANK  MAGAZINE - our news feature in honour of the Bank's staff publication, which from 1946 to 1969 brought news of changing times, new Branches and services and even new technologies to branches and departments in England Wales, the Channel Islands and the Isle of Man.  From Drive-In Branches to computerisation and the birth of the Cash Dispenser, it seems Martins Bank has it all.

<![if !vml]><![endif]>

SPRING/SUMMER

2021 NEWSLETTER

<![if !vml]><![endif]>

AUTUMN/WINTER

2020 NEWSLETTER

<![if !vml]><![endif]>

<![if !vml]><![endif]>

SPRING/SUMMER

2020 NEWSLETTER

<![if !vml]><![endif]>

AUTUMN/WINTER

2019 NEWSLETTER

<![if !vml]><![endif]>On 1 November 1968 Martins Bank Limited becomes one of the Barclays Group of Companies – a status maintained until close of Business on Friday 12 December 1969.  The following Monday, 730 branches of the bank will open their doors under the name of Barclays.  As we find ourselves in times tinged with the sadness of the closure of hundreds of Bank Branches, including those that are former Martins Bank Branches,  we really  do appreciate the continued support of our ever increasing band of loyal visitors and contributors.   There are now fewer than 60 Branches of Martins Bank still open, and to mark their passing, our Branch Watch feature now includes a separate page featuring details of  THE FINAL 45 BRANCHES . Our most recent news stories are shown below, and you can catch up with some previous stories in-depth, by downloading our half-yearly Newsletters (see above).   Don't forget to visit our sister site - Lewis's Bank Archive - which tells the story of Britain's department store bank for the nine years that it was a subsidiary of Martins Bank.  Click HERE to visit the Lewis's Bank Archive web site (opens in a new window).
<![if !vml]>

<![endif]>
What GOES around, COMES around: Again, and again, and again…
<![if !vml]>

<![endif]>For those of us who have been on this planet for more than fifty years, nothing seems entirely new, and ideas once considered outdated are given what is popularly called "a makeover" and are re-packaged, re-branded, and re-launched on an unsuspecting audience.  Look no further than the telephone land line – we might no longer need a hard wired telephone in a draughty hallway, but the technology of the original telephone network was beautifully reimagined as the first mass distribution method by which we could all access the internet.  With banking too, as ways of using our banks have been actively redesigned to remove altogether the need for bank branches, the idea of reaching the customer face to face, in even the remotest of locations is now no longer restricted to the internet.  Over recent years, the phenomenon of the "bank on wheels" has come back from the past to the point where these mini-branches can be seen attending high streets and market squares across the land long after the original bank branches in such locations were themselves closed down for good.  Sadly however, the modern version no longer includes being able to make cash transactions!  You should not be fooled into thinking that the bank on wheels is something new – far from it.  Martins Bank got things going during "Silver Linings Saving Week" in 1948, and soon a fleet of six mobile branch caravans toured England Wales and Scotland, attending fairs and shows, and bringing the bank to the customer.  The advertsiement here gives details of the Bank's attendance at the 3rd International Air show at Biggin Hill in May 1965, and by visiting our feature pages for MOBILE BRANCHES and TRADE STANDS, you can see the many more of the imaginative ways in which Martins Bank's caravans and stands went to extremes to connect with the public…
<![if !vml]>

<![endif]>
A new dawn at 4 Water Street…
<![if !vml]>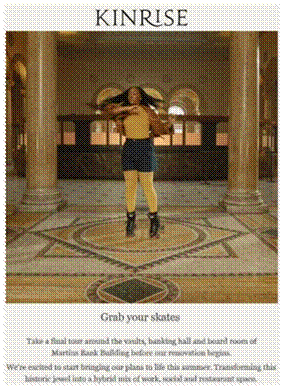 <![endif]>The news that 4 Water Street, Head Office of the modern day Martins Bank Limited had been acquired by Kinrise has come as a great relief to all who want to see this fabulous Grade II Listed Building loved and in use once more. The ethos of Kinrise is literally to enable communities ro rise again, and through a clever re-imagining and sympathetic process, the company breathes new life into buildings that might otherwise remain abandoned or forgotten.  In order to achieve their vision for the Martins Bank Building, Kinrise are working steadily towards the creation of of what they refer to as "A hybrid mix of work, social and restaurant space".  This has to be a perfect fit for a building which from its completion in 1932 let out its office space across eight floors to businesses large and small. 
<![if !vml]>

<![endif]>
Equally important is the continued provision of a public space, and key to this, as ever will be the magnificent banking hall with its horseshoe counter, breathtaking mezzanine galleries and futuristic system of natural lighting.  The Grasshopper Pensioners' Club and Martins Bank Archive are both proud to have been consulted about the restoration of 4 Water Street, and both look forward to being able to help Kinrise achieve its worthy goal, restoring not only one of the most historic buildings in Liverpool, but also the affection and pride held for it by the people of the City.  Click the image here to take one last tour of the building before the magic begins, and watch this space over the coming months, as we will make sure you don't miss a moment of this exciting project!
<![if !vml]>

<![endif]>
The number dwindles…
The second list of Barclays branch closures for 2022 has just been announced, and amongst those offices destined to disappear from our high streets are four more Martins Bank Branches. MANCHESTER ST ANN'S SQUARE closes on 23/06/2022 and is followed by RAWTENSTALL on 29/06/2022.  Two branches will close on 01/07/2022 - GATESHEAD 215 HIGH STREET and HESWALL.  As ever we would like to thank everyone – past and present – who has served customers at these branches.  A little nearer to the time that each office closes, we will post as usual on the Martins Bank Facebook page, images of each branch so allow people to leave their memories of either working or being a customer there.   Please note that although the original St Ann's Square branch of Martins in Manchester was officially closed in 2009, Barclays continued to trade there covering a slightly different footprint, and the original addres of 17 St Ann's Square became 17 to 23 St Ann's Square. For that reason we are still claiming the branch as "one of ours" until it closes for good(!)
<![if !vml]>

<![endif]><![if !vml]>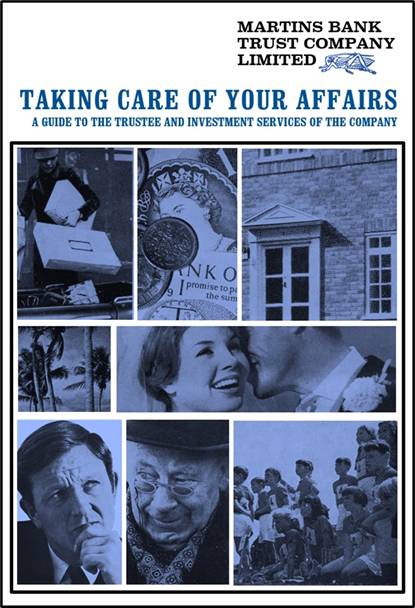 <![endif]>
More "new" branches?

<![if !vml]><![endif]>

<![if !vml]><![endif]>

Gateshead 215 High Street

Image © Barclays Ref 0030-1048

Whilst in the twenty-first Century 215 High Street Gateshead is being closed for good on 1 July (see article above), we can journey back to the happier days of 1962, when on 9 May it is opened by Martins Bank!  We do like time travel, and this handsome branch is opened as something of a compromise to solve the expense to the Bank, and the inconvenience of its customers – who had to trapise up and down Gateshead High Street to be served at either No 86 or No 338 – two original branches of the North Eastern Bank. Each of them were showing their age and each was situated away from the central area of the High Street, where the footfall for the other banks, shops and services was strong. Good for business then, and good for customers. Not a bad reason to invest in a new branch.  You can read much more about this branch, including an extensive opening day review by local newspaper "The Journal" by visiting our page for GATESHEAD 215 HIGH STREET…

<![if !vml]><![endif]> 

Image © Martins Bank Archive Collections

Advertisement restored Feb 2015
<![if !vml]>

<![endif]>
Keeping a permanent record…

<![if !vml]><![endif]>

Image © Barclays Ref 0030-1693

An unexpected result of the closure of former Martins Bank Branches in recent years, has been the sight of the Bank's original signage still etched – sometimes faintly, others clear as day – in the stonework above the door or window of a branch.  Friend of Martins Bank Archive, Robert Montgomery, has since 2009 been on a mission to photograph former branches of the big banks, that have fallen on their sword in the name of progress.  In the process he has accumulated many images of former Martins Branches.

<![if !vml]><![endif]>

Image © Martins Bank Archive Collections – ROBERT MONTGOMERY

We look forward to being able to add these to our Branch Network pages over the coming months, but as a taster, we are showing here a side-by-side comparison of LIVERPOOL WOOLTON Branch.  On the left you see the branch in the 1960s, and on the right, looking almost as if time has stood still for sixty years, you can see how the branch looked a couple of days after it was closed in June of this year.

<![if !vml]><![endif]>

<![if !vml]><![endif]>

<![if !vml]><![endif]>

<![if !vml]><![endif]>

Liverpool Childwall Five Ways – Closed 02/10/2015

Image © Martins Bank Archive Collections

 - GARY OWENS

Liverpool Booker Avenue – Closed 19/02/2016

Image © Martins Bank Archive Collections

 - GARY OWENS

South Shields Harton – Closed 10/05/2019

Image © Martins Bank Archive Collections

 - ROBIN LAWSON

<![if !supportMisalignedColumns]>
<![endif]>
<![if !vml]>

<![endif]>
From the splendour of old Southport…

Our quest for photographs of branches is ongoing, and it is always with surprise and delight that newly discovered images are added to our Digital Archive and to the Web Site. May 2021 has so far yielded FOUR such items, each of which represents another piece of the jigsaw.  It does feel a little like treasure has been found, that we are able bring you a second rare view of Martins' branch at 415 LORD STREET SOUTHPORT, which closed in 1934.  We already had a photograph of three un-named ladies out shopping in Lord Street, and standing outside the Branch, but now a second - taken at almost exactly the same spot - has emerged, this time featuring two different ladies. 

<![if !vml]><![endif]>

<![if !vml]><![endif]>

Images © 1933 Martins Bank Archive Collections / Adrian Rawson

It did seem curious that there should be two such similar views of completely unrelated subjects, but it turns out that this is no coincidence - Adrian Rawson, whose mother and grandmother are the subjects of the second photo - contacted us having found our web page for 415 Lord Street.  Adrian points out that it was likely that these photographs were the work of a street photographer who was selling pictures to tourists and using the doorway of the Bank as a backdrop.  Perhaps they felt that those walking near a bank would have the means to pay for pictures!  Adrian has carefully restored and colour-tinted the original monochrome image of his relatives, as it is a precious memory of his family and he has kindly donated a copy to the Archive.
<![if !vml]>

<![endif]>
…to Newcastle's Gallowgate, Darlington's High Row and Bexleyheath…

The other three 'image finds' all come to us courtesy of the Grasshopper Pensioners' Club Secretary Dave Baldwin, who has been scouring the internet once more for evidence of rare or unusual photographs of Martins Branches.  Until now there was just one photograph available of the Martins' Branch at NEWCASTLE UPON TYNE GALLOWGATE, and it only showed a side wall with Bank signage, no doors or windows. Thanks to our friends at Newcastle Libraries, we now have a digital copy of a photo from the 1920s - the days of the Bank of Liverpool and Martins Limited.  DARLINGTON 21 HIGH ROW BRANCH is seen below in colour in August 1970, thanks to David Christie whose flickr® pages are filled with fabulous photographs showing many aspects of British social history.  Although the merger of Martins and Barclays took place eight months before this image was taken, Darlington branch did not have its signage changed to Barclays, as it was due to be closed in 1971.  The photograph of BEXLEYHEATH MARKET PLACE BRANCH is another lovely and rare shot, as this area was later modernised, and the branch ended up in an altogether more concrete and glass affair than this lovely old brick and stone frontage! Our thanks for this photograph, go to Bexley Local Studies & Archive Centre.  If you have come across or own an image of Martins Bank that you can't spot already on our site, please do get in touch at the usual address – martinsbankarchive@btinternet.com, or find Martins Bank Archive on Facebook® and leave us a message.

<![if !vml]><![endif]>

The Bank of Liverpool and Martins

Newcastle Gallowgate, ca.1920s

<![if !vml]><![endif]>

<![if !vml]><![endif]>

Martins Bank Darlington High Row

7 August 1970

<![if !vml]><![endif]>

<![if !vml]><![endif]>

Martins Bank Bexleyheath

Market Place ca.1951

<![if !vml]><![endif]>

<![if !vml]><![endif]>

Image © Newcastle Libraries

Image © David Christie

Image © Bexley Local Studies & Archive Centre
<![if !vml]>

<![endif]>
Buyer Beware…

We have left the following article here once again for reference, to help explain the position regarding the theft of copyrighted images for the purposes of re-sale. There is a common misconception that if you can Google an image, then it is "in the public domain" and you can do what you want with it. Even some staff at eBay® believed this until they were recently put right – if you take or copy someone else's work or property without their permission or acknowledgement, and sell it on to make even a penny out of it, this is breach of copyright, and the real owner can take legal recourse to stop further theft and misuse of their property. There are currently on eBay® a number of listings of photographs for sale, showing scenes from the past and old buildings including these four (and many more) Branches of Martins Bank.  These images originated on our web site.  As you can see, under our agreement with the owner, we prominently display copyright. These images have been copied and printed onto cheap photographic paper. The seller even has the gall to add their own watermark to the displayed images to prevent others from stealing them!!!

<![if !vml]><![endif]>

<![if !vml]><![endif]>

<![if !vml]><![endif]>

<![if !vml]><![endif]>

STAINLAND

Image © Barclays

SITTINGBOURNE

Image created by Martins Bank

Archive and © Barclays

BURTON UPON TRENT

Image © Barclays

WALLASEY

Image © Barclays
<![if !vml]>

<![endif]>
As well as being against copyright law, these items are worthless, having little more than sentimental value – you will often find that collections and archives will make images available free of charge for private use, but you MUST check with them first. You should always check the seller's right to copy the image – reputable sites such as eBay® do now allow you to report copyright infringement. For ANY item of memorabilia, the best thing to do is shop around and compare prices – in the case of Martins Bank there are often up to twenty different items for sale on eBay® alone on any given day. For printed material which looks as if it has been copied, or actually claims to be a copy, ALWAYS question the seller about copyright.
<![if !vml]>

<![endif]>
Best Regards, Jonathan.
Westmorland, Saturday 30TH April 2022
<![if !vml]>
<![endif]>
WHILST MARTINS BANK ARCHIVE HAS NO CONNECTION WITH THE DAY-TO-DAY TRADING ACTIVITIES OF THE
BARCLAYS GROUP OF COMPANIES, WE ARE GRATEFUL FOR THE CONTINUED GENEROUS GUIDANCE, ADVICE
AND SUPPORT OF BARCLAYS GROUP ARCHIVES IN THE BUILDING AND SHAPING OF THIS ONLINE SOCIAL HISTORY.
                                                                                                                                                                                                                                                                                                                                                                                                                                                                                                                                                                                       <![if !vml]>

<![endif]>                                                                                                                                                                                 
<![if !vml]>

<![endif]>
<![if !vml]>

<![endif]>
<![if !vml]>

<![endif]>
<![if !vml]>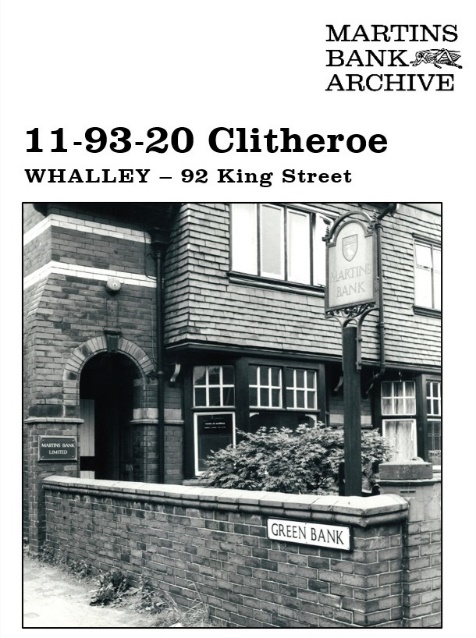 <![endif]>
<![if !vml]>

<![endif]>