From Drive-In Branches to computerisation and the birth of the Cash Dispenser, it seems Martins Bank has it all.   On 1 November 1968 Martins Bank Limited becomes one of the Barclays Group of Companies – a status maintained until close of Business on Friday 12 December 1969. The following Monday, 730 branches of the bank will open their doors under the name of Barclays.  As we find ourselves in times tinged with the sadness of the closure of hundreds of Bank Branches, including those that are former Martins Bank Branches,  we really  do appreciate the continued support of our ever increasing band of loyal visitors and contributors.  There are now fewer than 80 Branches of Martins Bank still open, and to mark their passing, our Branch Watch feature now includes a separate page featuring details of  THE LAST 74 BRANCHES . Our most recent news stories are shown below, and you can catch up with some previous stories in-depth, by downloading our half-yearly Newsletters (see above).  Don't forget to visit our sister site - Lewis's Bank Archive - which tells the story of Britain's department store bank for the nine years that it was a subsidiary of Martins Bank.  Click HERE to visit the Lewis's Bank Archive web site (opens in a new window). 
<![if !vml]>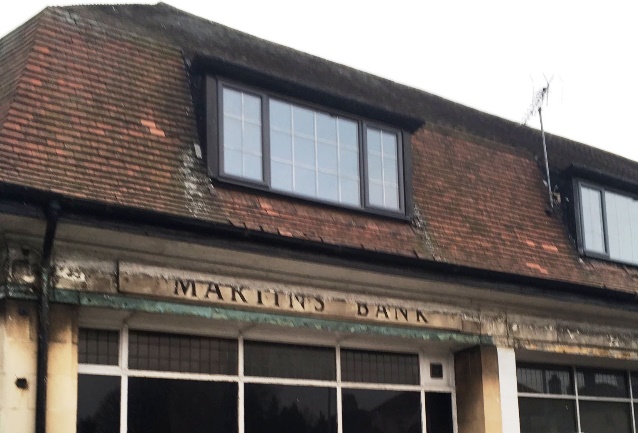 <![endif]>
Staying Safe…
<![if !vml]>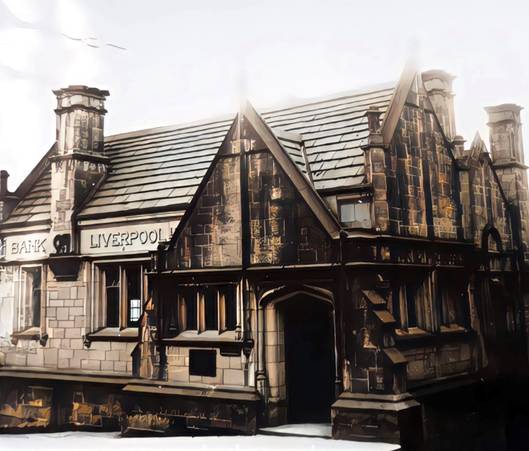 <![endif]>
As April 2020 arrives, much of the World is working round the clock to beat the effects of the Covid 19 virus. We wish good health and happiness to all our visitors, and to the many hundreds of thousands of health workers, carers volunteers and key workers, we offer admiration and gratitude. 
<![if !vml]>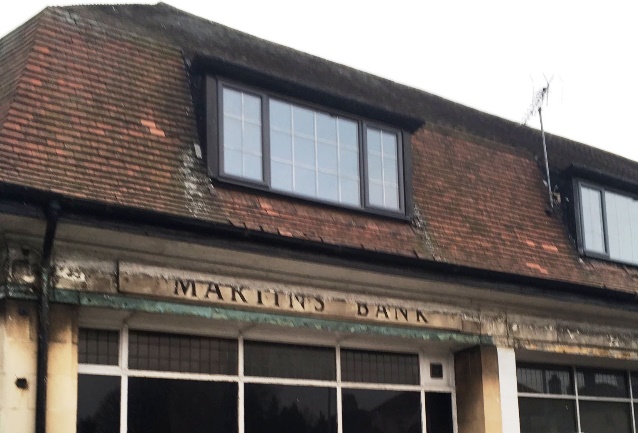 <![endif]>
More Branch closures…
Of the forty-four branch closure announced by Barclays up to 28 Feb 2020, SIX are Martins Branches, and will disappear from the high street between mid-April and mid-June. Those deemed no longer viable are LIVERPOOL Speke and hunts Cross, closing 17 April, MORECAMBE Euston Road, 7 May, CLECKHEATON and also HYDE on 29 May, BRIGHOUSE on 5 June and HALIFAX King Cross on 12 June.  As ever, our thanks go to those members of the staff of Martins and Barclays Banks past and present, who have served these communities down the years.
<![if !vml]>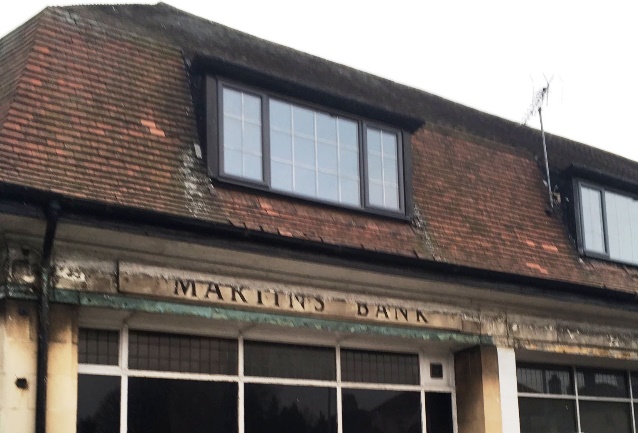 <![endif]>
The Anniversary Lunches…

<![if !vml]><![endif]>As 2020 arrived, we noted with pride that although FIFTY years have passed since the merger of Martins with Barclays Bank, at the end of 2019 literally HUNDREDS of former Martins Colleagues attended one or more of the many anniversary lunches arranged in the former districts of the Bank – Birmingham, Craven/Leeds (Ilkley), Liverpool, London Manchester and Preston. The Grasshopper Club has published these special newsletters, covering the various lunches, those who attended, and messages from those who could not attend.  The first of these is the Club's Spring 2020 Newsletter, which has extensive coverage of the Liverpool and London lunches, complete with photos and comment.  The second is a supplementary newsletter issued to mark the other regional lunches, and the memories of merger day itself from some of the staff who were there.

LIVERPOOL AND LONDON LUNCHES

REGIONAL LUNCHES SUPPLEMENT

There has also been a surge of interest in membership of the Grasshopper Pensioners' Club, especially from guests at the lunches where a special display of items from the Archive was provided. The Club is now a NATIONAL body, recognised by Barclays, and application for lifetime membership can be made from the Grasshoppers' Club News page HERE. At, and in the period leading up to the Anniversary Lunches, the Club's commemorative fundraising items were also eagerly anticipated and purchased, the cocktail coasters made from ancient Welsh Slate being particularly well received.  On 16 December 2019, the atmosphere across two floors of the Racquet Club Hotel Liverpool was certainly convivial, amongst the large number of colleagues who were able to make it to the dinner whose setting was, poignantly, a mere stone's throw away from Martins Bank's fabulous HEAD OFFICE Building.
<![if !vml]>

<![endif]> <![if !vml]>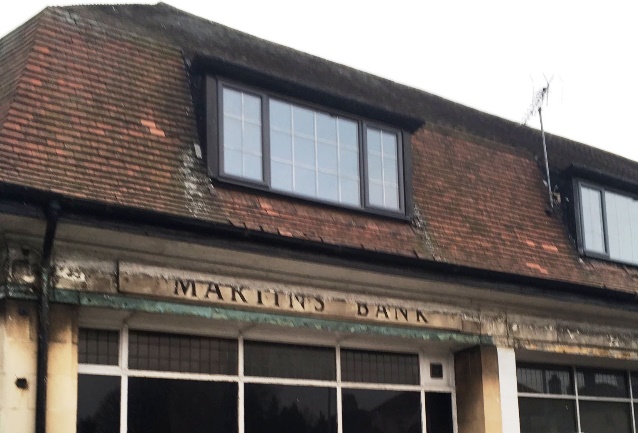 <![endif]>
The Battle for Saturday mornings…
<![if !vml]>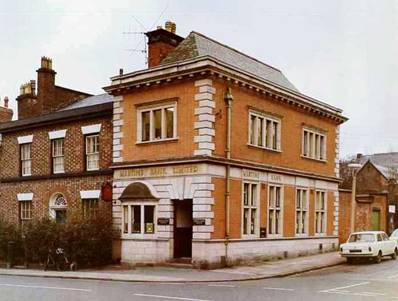 <![endif]>
<![if !vml]>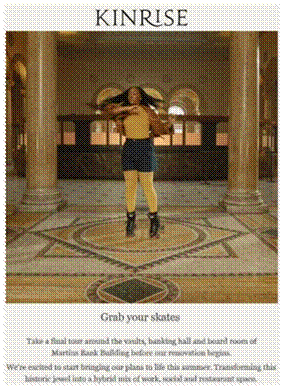 <![endif]><![if !vml]>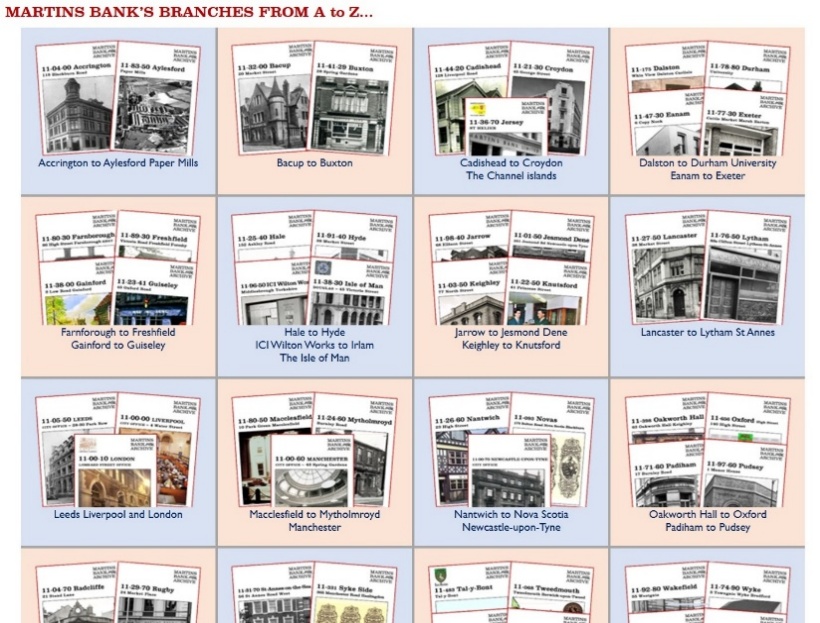 <![endif]>1 July 1969 - the Committee of London Clearing Bankers took the decision to close all banks in England and Wales on a Saturday.  Working on Saturday had been a contentious issue for more than one hundred years, and in a new feature we look back to 1868 and right up to the imposition of new bank opening hours in 1969 to see just what all the fuss is about.  With an arbitrary policy on opening hours, it depended very much on who you banked with, or which bank you worked for, as to whether Saturday was treated as half or a full working day.  We also have first hand accounts from two people who worked for banks in 1969 and whose lives were first affected, then changed largely for the good by the decision to close.   Major changes to the banking world were either in progress or just round the corner in 1969, and by 1970 we say goodbye to Martins, District, National Provincial and Westminster from the eleven clearing banks, in a series of mergers.  Computerisation MUST be complete in all banks by 1971 to cope with the new decimal currency, and the humble CASH MACHINE, which was trialled first in the world by Barclays and Martins within weeks of each other, will be needed to step in as a kind of surrogate cashier to calm those angry at the loss of Saturday service.  You can read much more by clicking on the leaflet above left.
<![if !vml]>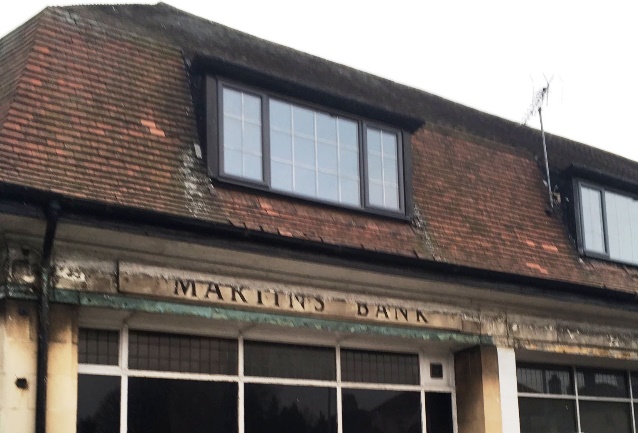 <![endif]>
Another rare image found…
<![if !vml]>

<![endif]>
<![if !vml]>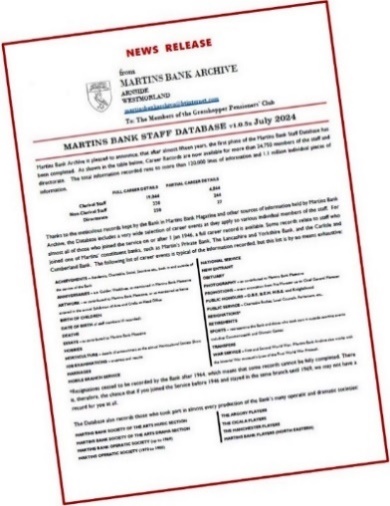 <![endif]>Last month (see "one thing leads to another", below) we were celebrating the discovery of a rare photograph, showing the Bank's sub Branch at Dalston (Carlisle).  This month we were stunned by the arrival in the Archive's inbox of ANOTHER rare sub Branch picture, this time OTFORD, Kent, which was once sub to Swanley, then to Sevenoaks. It was opened on 30 June 1928, and closed again in 1936. 
<![if !vml]>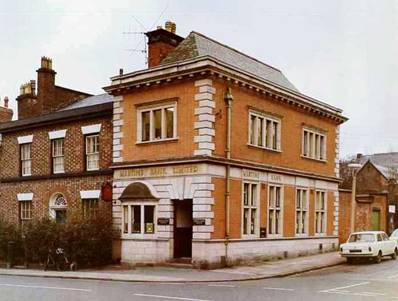 <![endif]>
We are indebted to ED THOMPSON, whose collection of old photos of that part of Kent was swelled earlier this years by the receipt of 3000 glass plate images.  The photo shows the building used by the bank, and just as was the case with Dalston, a member of staff is standing outside.
<![if !vml]>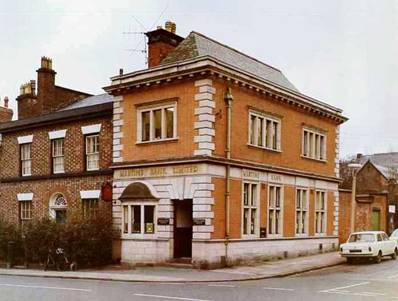 <![endif]>
We believe that he may well be Mr C W Cottell who is listed as Manager of Swanley in the Bank's Annual Report and Accounts for 1929, which were published early in 1930. It is also believed that the image was taken in 1930.  It would seem that 2019 has been the year of "discoveries", as what might be the only image in existence of Chislehurst High Street was also found and a copy donated to us a few months ago.   Ed Thompson also supplied us with other items, including a contemporary image of Otford sub Branch, which, it turns out, was a great thing to do as the future of the building is currently in doubt, and it might be knocked down.   There was also a scan from some title deed documents which show a conveyance of land to Martins Bank on 16 April 1928, a couple of months before the office was opened for business.
<![if !vml]>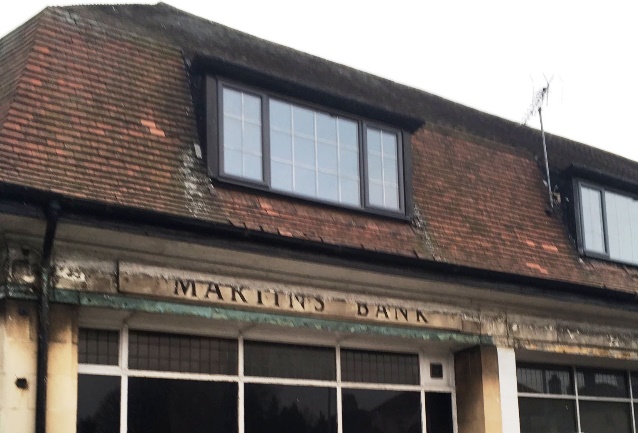 <![endif]>
One thing leads to another…
<![if !vml]>

<![endif]>No sooner had we published a special newsletter celebrating those who have contributed items, stories and memories to the Archive, than an enquiry came in from one of our regular visitors which lead to this extremely precious image being unearthed and a copy donated to us. In what was more like a game of "consequences" an original query snowballed into e-mails to and from the other side of the World.  It all began with one from Derek Longden, who has been a keen supporter of our archive for many years now, and it all comes down to his love of reading autobiographies.  In fact a few years ago he was reading about the life of Former MP Teresa Gorman, and was interested to note that it was Martins Bank's Branch at Streatham which had granted her the finance she needed to get her business off the ground in the late 1960s, (whilst some other banks were just not interested)!  Recently Derek has been reading the autobiography of author, journalist and broadcaster, Hunter Davies OBE.  Mr Davies spent much of his youth in the Carlisle area, where one of his contemporaries was Ian Johnstone, son of Mr J A P Johnstone one of Martins Bank's most respected Managers in Carlisle.  In the early 1960s, Ian Johnstone went to live in New Zealand where today he is one of that country's most respected broadcasters. In the pages of Hunter Davies' autobiography, reference is made to Ian's father being Manager of Martins sub Branch at STANWIX – this is the first time we have come across mention of this office, apart from within official Martins Bank records. We contacted the publisher of the autobiography to ask if we might quote the relevant passage, and they very kindly agreed to it appearing on our STANWIX page.
<![if !vml]>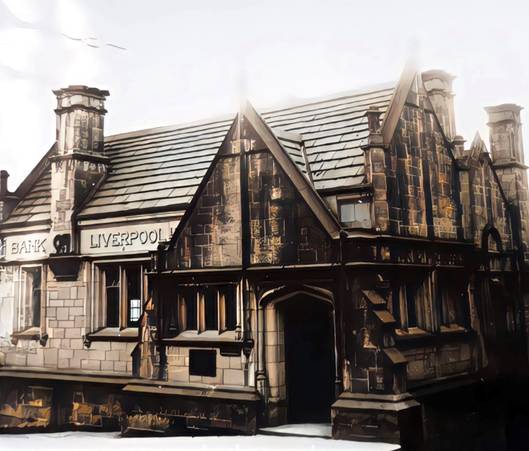 <![endif]>
At the same time we contacted Radio New Zealand International to ask if Ian had any photographs from his father's time with Martins Bank.  When the reply came, it was not from New Zealand, but Alberta CANADA, where another of Mr J A P Johnstone's sons, Andrew lives. Amongst several photographs of his father, was the image of him standing outside a sub branch of the Bank of Liverpool and Martins.  The carving above the door reads "WHIN VIEW" and a quick search on Google® revealed Whin View to be a house in DALSTON, also near Carlisle.  The current owner, Ken Johnson kindly sent us an image of his house as it is today, which we have put alongside the original photo for comparison.
<![if !vml]>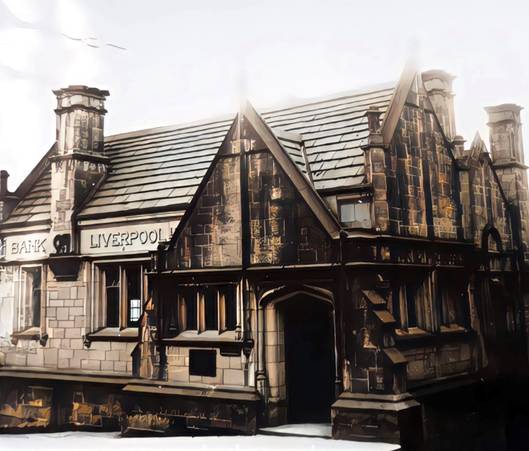 <![endif]>
By now you might need to pause for breath, but to summarise the situation would be to say that we are now in the happy position of having confirmation of the existence of TWO former sub Branches of the Bank, both of which were closed many years before the merger of Martins and Barclays. The photograph of Dalston is likely to be the only one in existence, and had it not been for Derek Longden's original email in reference to another Carlisle sub Branch, this curious trip around the World would not have happened!
<![if !vml]>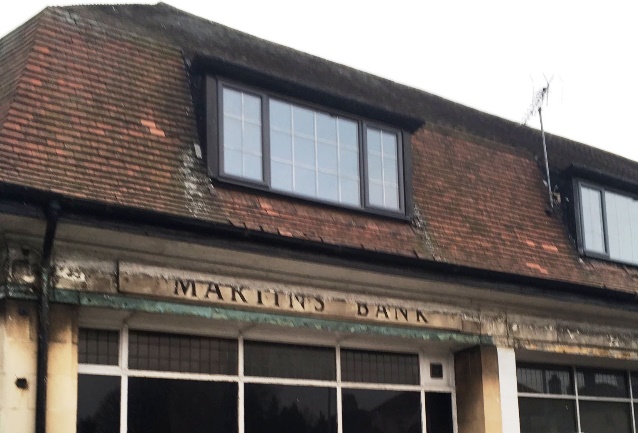 <![endif]><![if !vml]>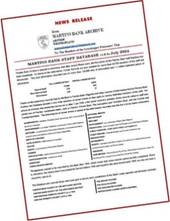 <![endif]>
Buyer Beware….
We have left the following article here once again for reference, to help explain the position regarding the theft of copyrighted images for the purposes of re-sale. There is a common misconception that if you can Google an image, then it is "in the public domain" and you can do what you want with it. Even some staff at eBay® believed this until they were recently put right – if you take or copy someone else's work or property without their permission or acknowledgement, and sell it on to make even a penny out of it, this is breach of copyright, and the real owner can take legal recourse to stop further theft and misuse of their property. There are currently on eBay® a number of listings of photographs for sale, showing scenes from the past and old buildings including these four (and many more) Branches of Martins Bank.  These images originated on our web site.  As you can see, under our agreement with the owner, we prominently display copyright. These images have been copied and printed onto cheap photographic paper. The seller even has the gall to add their own watermark to the displayed images to prevent others from stealing them!!!
<![if !vml]>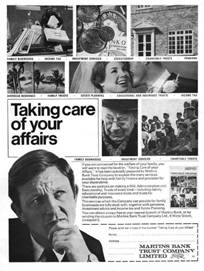 <![endif]>
<![if !vml]><![endif]>

<![if !vml]><![endif]>

<![if !vml]><![endif]>

<![if !vml]><![endif]>

STAINLAND

Image © Barclays

SITTINGBOURNE

Image created by Martins Bank

Archive and © Barclays

BURTON UPON TRENT

Image © Barclays

WALLASEY

Image © Barclays
<![if !vml]>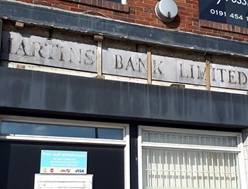 <![endif]>
As well as being against copyright law, these items are worthless, having little more than sentimental value – you will often find that collections and archives will make images available free of charge for private use, but you MUST check with them first. You should always check the seller's right to copy the image – reputable sites such as eBay® do now allow you to report copyright infringement. For ANY item of memorabilia, the best thing to do is shop around and compare prices – in the case of Martins Bank there are often up to twenty different items for sale on eBay® alone on any given day. For printed material which looks as if it has been copied, or actually claims to be a copy, ALWAYS question the seller about copyright.
<![if !vml]>

<![endif]>
Best Regards, Jonathan.
Westmorland, Wednesday 1 April 2020
<![if !vml]>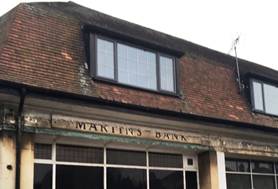 <![endif]>
<![if !vml]>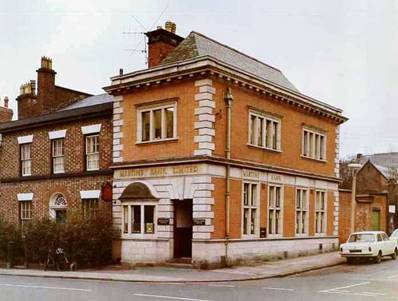 <![endif]>
WHILST MARTINS BANK ARCHIVE HAS NO CONNECTION WITH THE DAY TO DAY TRADING ACTIVITIES OF THE
BARCLAYS GROUP OF COMPANIES, WE ARE GRATEFUL FOR THE CONTINUED GENEROUS GUIDANCE, ADVICE
AND SUPPORT OF BARCLAYS GROUP ARCHIVES IN THE BUILDING AND SHAPING OF THIS ONLINE SOCIAL HISTORY.
                                                                                                                                                                                                                                                                                                                                                                                                                                                                      <![if !vml]>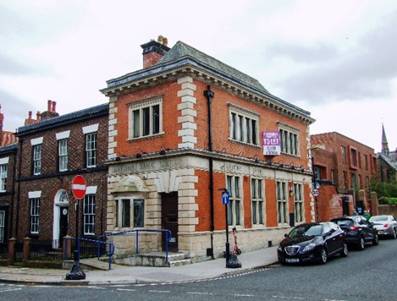 <![endif]>                                                                                                                                             
<![if !vml]>

<![endif]>
<![if !vml]>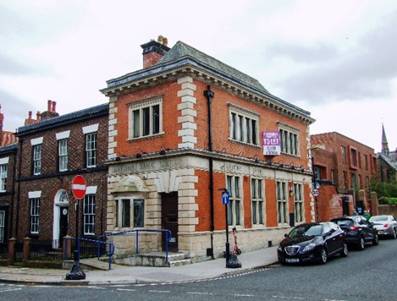 <![endif]>
<![if !vml]>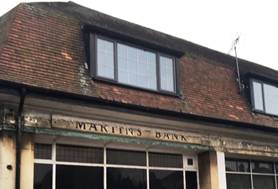 <![endif]>R