<![if !vml]>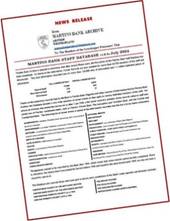 <![endif]>WELCOME to Martins Bank Archive, and to MARTINS BANK  MAGAZINE - our news feature in honour of the Bank's staff publication, which from 1946 to 1969 brought news of changing times, new Branches and services and even new technologies to Staff in England Wales, the Channel Islands and the Isle of Man. From Drive-In Branches to computerisation and the birth of the Cash Dispenser, it seems Martins Bank has it all.
<![if !vml]>

<![endif]>
SPRING/SUMMER
2021 NEWSLETTER
<![if !vml]>

<![endif]>
AUTUMN/WINTER
2020 NEWSLETTER
<![if !vml]>

<![endif]>
SPRING/SUMMER
2020 NEWSLETTER
<![if !vml]>

<![endif]>
AUTUMN/WINTER
2019 NEWSLETTER
<![if !vml]>

<![endif]>On 1 November 1968 Martins Bank Limited becomes one of the Barclays Group of Companies – a status maintained until close of Business on Friday 12 December 1969.  The following Monday, 730 branches of the bank will open their doors under the name of Barclays.  As we find ourselves in times tinged with the sadness of the closure of hundreds of Bank Branches, including those that are former Martins Bank Branches,  we really  do appreciate the continued support of our ever increasing band of loyal visitors and contributors.   There are now fewer than 80 Branches of Martins Bank still open, and to mark their passing, our Branch Watch feature now includes a separate page featuring details of  THE LAST 64 BRANCHES . Our most recent news stories are shown below, and you can catch up with some previous stories in-depth, by downloading our half-yearly Newsletters (see above).   Don't forget to visit our sister site - Lewis's Bank Archive - which tells the story of Britain's department store bank for the nine years that it was a subsidiary of Martins Bank.  Click HERE to visit the Lewis's Bank Archive web site (opens in a new window). 
<![if !vml]>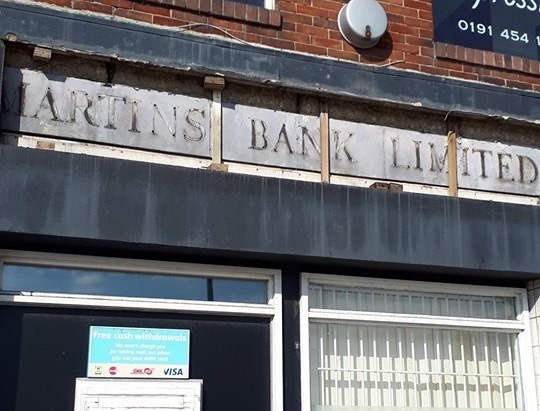 <![endif]>
Martins Branch Closures January to July 2021…
| | |
| --- | --- |
| The next round of BRANCH CLOSURES to affect former branches of Martins Bank, has been announced by Barclays. So far, we know of SIX original Martins Bank branches, some of them key to the history of the Bank - LIVERPOOL UNIVERSITY which closed on 29 Jan 2021 and LANCASTER UNIVERSITY also closed 29 Jan 2021, were the first and the last of Martins' University outlets to be opened. Student Banking was a big market for the banks from the late 1960s until the mid 1990s, when technolgy began to sound the death-knell of branch banking.  Our SPRING/SUMMER 2021 Newsletter is out now, and it concentrates in particular on the birth of University Banking, which was the brainchild of William T Green who worked for the Bank in Liverpool.  You can also read more in our STUDENT BANKING feature. Liverpool University began the experiment of Student Banking in this country in 1958, and by 1988 there were one or more bank branches on just about every university campus in the country.  Also closing early in 2021, were MORETON (CHESHIRE) 13 Jan 2021, WEST KIRBY 15 Jan 2021. In February it was the turn of KEYNSHAM, one of the longest surviving branches of the Bank in the South West, which departed on 24 Feb 2021. The fifth branch announced so far is FORMBY which closes its doors on 30 April.  ASHINGTON has now also been added to the closure list, and will close its doors for the last time on 16 Jul 2021 | Spring/Summer 2021 Newsletter |
… and two that almost "slipped through the net"…
<![if !vml]>

<![endif]>
<![if !vml]>

<![endif]>The total number of Martins Branches still open has been reduced by one, following the closure of LONDON BRUTON STREET (Berkeley Square) Branch on 22 February 2019.  Unbeknown to us, Barclays had changed the name of the Branch in 2009 to MAYFAIR, so when it closed, we just did not notice!  It is always sad to see a Martins Branch close, but this one in particular had that certain magic to its appearance that is only found in a very small number of bank branch buildings still standing today.  Opened during the blitz of Summer 1940, Bruton Street retained an elegance and charm, surviving war AND merger to serve for a total of almost 80 years. Even when its distinctive windows were removed to accommodate the modern era of banking, Bruton Street still looked every inch a superior branch.  The branch opened originally in 1938 in temporary premises which actually were in BERKELEY SQUARE… The original Martins Branch at DARTFORD also went under the radar and was closed in September 2020. As we enter April 2021, there are currently still 57 branches of Martins Bank still open. By the end of April we will have lost at least one more…<![if !vml]>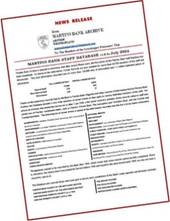 <![endif]>
New Arrivals…
<![if !vml]>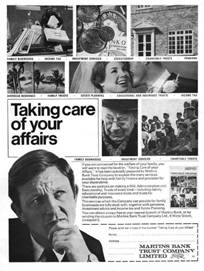 <![endif]>The accent is on design in the acquisition of a feature from the Architectural Review Magazine, which throw the spotlight on the features of Martins Bank's new branch at GARRICK STREET London, which opened in 1955 and was known also as Covent Garden Branch. The article gives details of the work of the Architect Hugh Casson, and the designer Geoffrey Clarke whose bronze sculpture is seen across the front of the Branch Building at 23 Garrick Street.  You can read more, and see the many pictures taken for the magazine article on our Garrick Street Page…
<![if !vml]>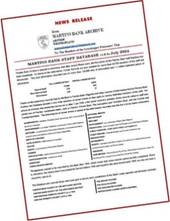 <![endif]>
<![if !vml]>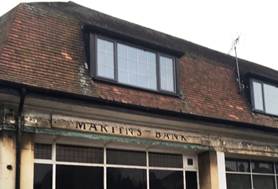 <![endif]>Another mystery has thrown itself open courtesy of a coloured postcard of Southport Lord Street which is dated somewhere between 1910 and 1918.  The branch bank shown has the name of the "BANK OF LIVERPOOL LIMITED" above the door, which would indicate that this is number 365 LORD STREET. However, numbering of adjacent properties in the picture seem to conflict with that thought as the Outfitter's shop S B Craven, next door, has the number 187 clearly showing above the shop's canopy.  The only other branch in Lord Street to have come into the possession of Martins Bank is number 415, which originates from the Lancashire and Yorkshire Bank's portfolio.  We will do some digging and try to come up with an answer which can unlock the mystery.  One thought we had, was that at some time after this postcard was printed, maybe just into the era of the modern-day Martins Bank in 1928, or perhaps even after the Second World War the road numbers in Lord Street might have been re-allocated?
<![if !vml]>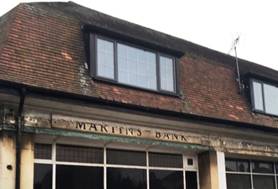 <![endif]>
<![if !vml]>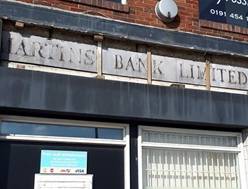 <![endif]>We have also recently acquired a rare photograph, which shows exactly what the building used as Martins Bank's SCARBOROUGH Branch looked like before it was transformed into its new existence as a bank.  It was 1935, and at Nos 95 and 96 Westborough, Arthur Pearson's shop bears the sign that tells the town that a new branch of Martins Bank is on its way.  A year later, with the address changed slightly to just "96 Westborough" work is complete and the bank is open for business.
<![if !vml]>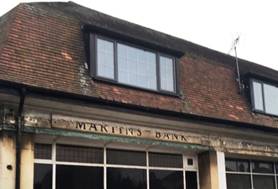 <![endif]>
| | |
| --- | --- |
| <![if !vml]><![endif]> | <![if !vml]><![endif]> |
| Image © Martins Bank Archive Collections | Image © Barclays Ref 0030/2569 |
<![if !vml]>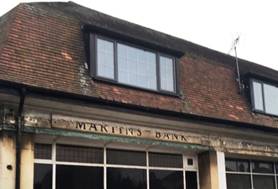 <![endif]>
<![if !vml]>

<![endif]>
The mystery continues…
<![if !vml]>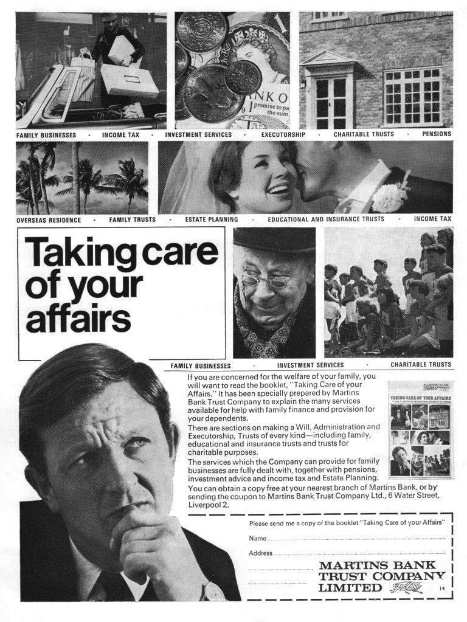 <![endif]>
<![if !vml]><![endif]>

A mystery branch – but where is it?

Once again we have stumbled across a mystery branch of Martins Bank.  This recently acquired photograph (LEFT) which appears to have been taken in the 1940s or 50s shows quite clearly that a temporary branch has been opened on this busy looking street of shops, but that it just about all we have to go on. It was of course common for Martins either to arrive in a new town with a temporary branch, whilst permanent premises were being finalised, built or altered for the purpose of banking. Temporary branches were also used when an existing branch needed to be given a complete makeover or demolished and rebuilt.

<![if !vml]><![endif]>

56 Fawcett St Sunderland 1963

The smaller photograph here (RIGHT) shows such a branch, emblazened with the words "Temporary Premises" at Sunderland Fawcett Street in the early 1960s. Our mystery branch appears to have a tobacconist shop on one side and some kind of clothing shop on the other. That's all we know for now, so if you can help us track down the location, please do get in touch at the usual address: gutinfo@btinternet.com
<![if !vml]>

<![endif]>
Buyer Beware…
We have left the following article here once again for reference, to help explain the position regarding the theft of copyrighted images for the purposes of re-sale. There is a common misconception that if you can Google an image, then it is "in the public domain" and you can do what you want with it. Even some staff at eBay® believed this until they were recently put right – if you take or copy someone else's work or property without their permission or acknowledgement, and sell it on to make even a penny out of it, this is breach of copyright, and the real owner can take legal recourse to stop further theft and misuse of their property. There are currently on eBay® a number of listings of photographs for sale, showing scenes from the past and old buildings including these four (and many more) Branches of Martins Bank.  These images originated on our web site.  As you can see, under our agreement with the owner, we prominently display copyright. These images have been copied and printed onto cheap photographic paper. The seller even has the gall to add their own watermark to the displayed images to prevent others from stealing them!!!
<![if !vml]>

<![endif]>
<![if !vml]><![endif]>

<![if !vml]><![endif]>

<![if !vml]><![endif]>

<![if !vml]><![endif]>

STAINLAND

Image © Barclays

SITTINGBOURNE

Image created by Martins Bank

Archive and © Barclays

BURTON UPON TRENT

Image © Barclays

WALLASEY

Image © Barclays
<![if !vml]>

<![endif]>
As well as being against copyright law, these items are worthless, having little more than sentimental value – you will often find that collections and archives will make images available free of charge for private use, but you MUST check with them first. You should always check the seller's right to copy the image – reputable sites such as eBay® do now allow you to report copyright infringement. For ANY item of memorabilia, the best thing to do is shop around and compare prices – in the case of Martins Bank there are often up to twenty different items for sale on eBay® alone on any given day. For printed material which looks as if it has been copied, or actually claims to be a copy, ALWAYS question the seller about copyright.
<![if !vml]>

<![endif]>
Best Regards, Jonathan.
Westmorland, Wednesday 31 March 2021
<![if !vml]>

<![endif]>
<![if !vml]>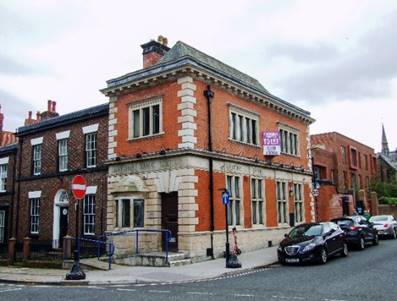 <![endif]>
WHILST MARTINS BANK ARCHIVE HAS NO CONNECTION WITH THE DAY-TO-DAY TRADING ACTIVITIES OF THE
BARCLAYS GROUP OF COMPANIES, WE ARE GRATEFUL FOR THE CONTINUED GENEROUS GUIDANCE, ADVICE
AND SUPPORT OF BARCLAYS GROUP ARCHIVES IN THE BUILDING AND SHAPING OF THIS ONLINE SOCIAL HISTORY.
                                                                                                                                                                                                                                                                                                                                                                                                                                                                                                                                                                                       <![if !vml]>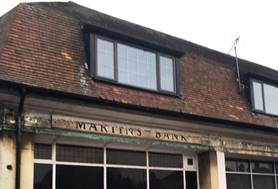 <![endif]>                                                                                                                                                                                 
<![if !vml]>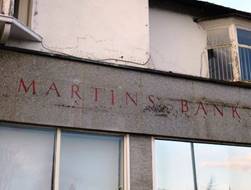 <![endif]>
<![if !vml]>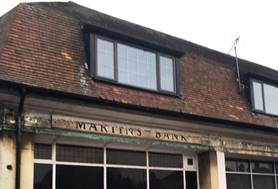 <![endif]>
<![if !vml]>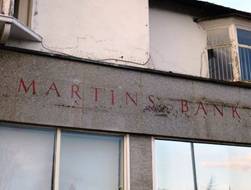 <![endif]>R