<![if !vml]>

<![endif]>
<![if !vml]>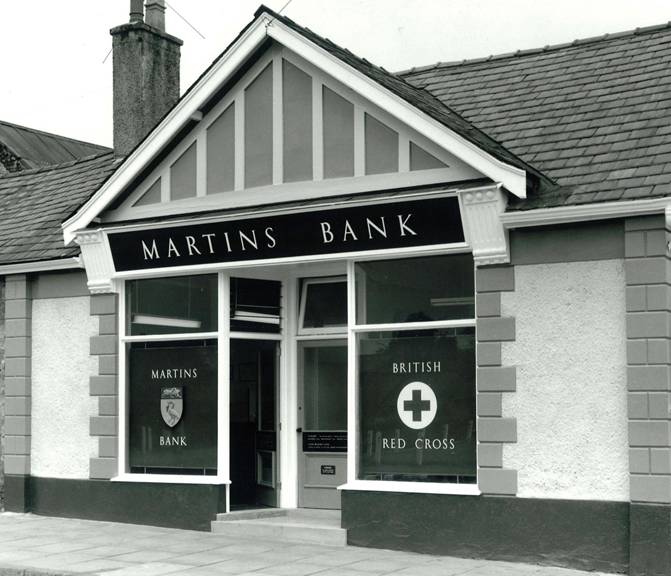 <![endif]>
Images © Barclays Ref 30/3213
<![if !vml]>

<![endif]>
<![if !vml]>

<![endif]>Bank Staff suffering regular paper cuts or bruised fingers from the careless use of a crossing stamp would be wise to have themselves placed at Martins Bank's Willaston sub-Branch, as the Red Cross apparently operates from the same building!  Willaston opens in 1965 as a sub-Branch to Neston, and stays open until April 2000. The Wirral Peninsula has many Martins Branches and makes up a good sized portion of the Bank's Liverpool District.  In the 1960s Willaston operates on reduced hours over four weekdays and is also open on Saturday mornings.
<![if !vml]>

<![endif]>
<![if !vml]>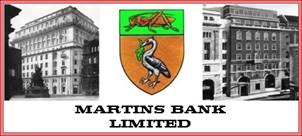 <![endif]>
<![if !vml]>

<![endif]>
<![if !vml]>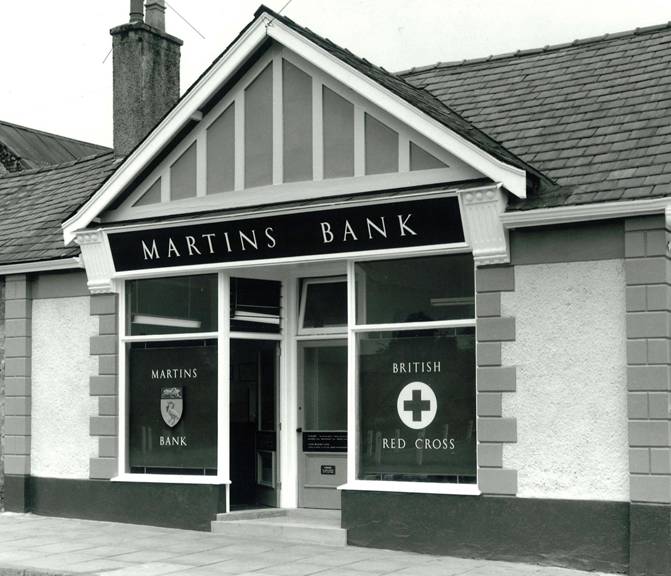 <![endif]>We are grateful to friend of the Archive Craig Turner, who keeps an eye for us on open and closed Martins Bank branches in the Wirral area.  He contacted us to let us know what the former Branch at Willaston is currently being used for.  He wrote to us in 2014:
"When the branch closed in 2000 the solicitors were already occupying the right hand side. They took over the left hand side after it had been a (very small) art gallery for a short time. The original front door to the bank has been removed and there is a window in its place."
If you can help with the current usage of one of Martins Bank's 930+ Branch buildings, please do get in touch with us at the usual address: gutinfo@btinternet.com.