<![if !vml]>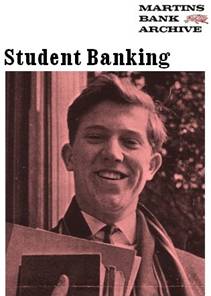 <![endif]>At your service…
<![if !vml]>

<![endif]>
On this page we have brought together a host of Martins Bank's "Personal Banking" ideas and services – many of them innovative, some still with us today – and from visiting each of them, we hope that you will be able to appreciate just how far and to what extremes Martins Bank goes, to be helpful to everyone…
Although not immediately detectable to 1960s customers walking into the Branches of Martins Bank, financial services as we would know them today are already beginning to be defined according to customer type – with separate products for children, big businesses and everyone inbetween.  Right from the off in 1928, the modern-day Martins Bank is keen to promote a more personal service, but even in the 1960s the main provider of such service is still the Bank Manager himself, aided by smiling staff who point you in his direction for help with everything more complicated than transactions at the Counter. 
<![if !vml]>

<![endif]>
<![if !vml]>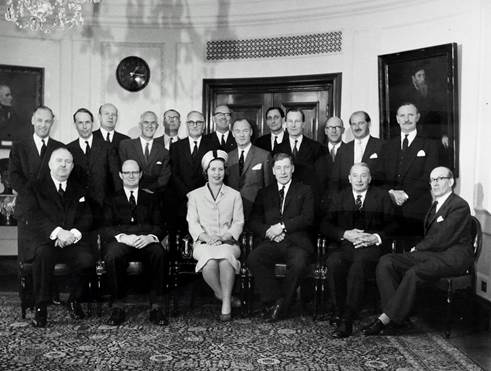 <![endif]><![if !vml]>

<![endif]>Barclays appoints the UK's first female Bank Manager in the late 1950s – Hilda Harding is seen here, right at the centre of a man's world, visiting Martins Bank's Boardroom at 68 Lombard Street. At the time, the newspapers are keen to present Miss Harding as little more than "a blonde who likes a drink" and, accordingly, British banking remains an overwhelmingly male dominated system for years to come, both in terms of managerial staff AND the customers they serve. 
<![if !vml]>

<![endif]>
Being at the forefront of new ideas in banking, Martins Bank frequently experiments with concepts that will bring in not just new, waged, bowler-hatted, MALE customers, but those from ALL sexes, ALL walks of life, and ALL ages.  Banking for children has already been successfully pioneered by LEWIS'S BANK, whose Saturday afternoon opening and Childen's Counters are very popular.  Convenience is also a watchword with the computer revolution just around the corner, and Martins opens the first Cash Machine in the World to use a plastic card with a PIN, just months after Barclays launches its own style dispenser. Computerisation begins in 1959 when Martins becomes the first Bank to successfully process the daily work of a branch on its Pegasus machine, a British made computer that is also used to keep the accounts of Lyons Coffee Houses…