<![if !vml]>

<![endif]>
<![if !vml]>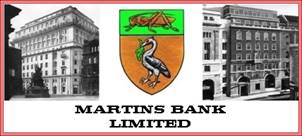 <![endif]>
<![if !vml]>

<![endif]>
<![if !vml]>

<![endif]>Martins Bank's Richmond branch is pictured here in 1940 – a grand and imposing enough building from the outside, it requires some quite imaginative shopfittings on the INSIDE – including strategically placed curtains (see below). Sadly, this lovely Branch is not long in the hands of Barclays before it is closed. 
<![if !vml]>

<![endif]>
Friend of the Archive, Clinton Anderson, is sent to Richmond in 1967 and appointed Clerk in Charge of the new sub-Branch at KEW BRIDGE HOUSE.  Here he tells us a little about Richmond Branch and some of the staff who worked there…
<![if !vml]>

<![endif]>
<![if !vml]>

<![endif]>"I was at Richmond from immediately after Christmas 1967 until January 1971. During that time the manager was J. G. (Graham) Potter who was well known locally and was a J.P. He didn't live locally but at Norbury near Croydon. During my time the first chief clerk (I think he may have been titled Pro-manager) was Peter Thorogood and he was followed by Don Layzell. Overall, including the sub-branch, there were about 12 staff.  
<![if !vml]>

<![endif]>
The branch was at 12 George Street and had a single imposing frontage. After it was closed in 1971/2 the building was taken over by Marks and Spencer next door. It must have had a preservation order on it so if you look at Google Maps with Street View® you can see the old frontage quite clearly in the middle of the M & S façade".
<![if !vml]>

<![endif]>
<![if !vml]>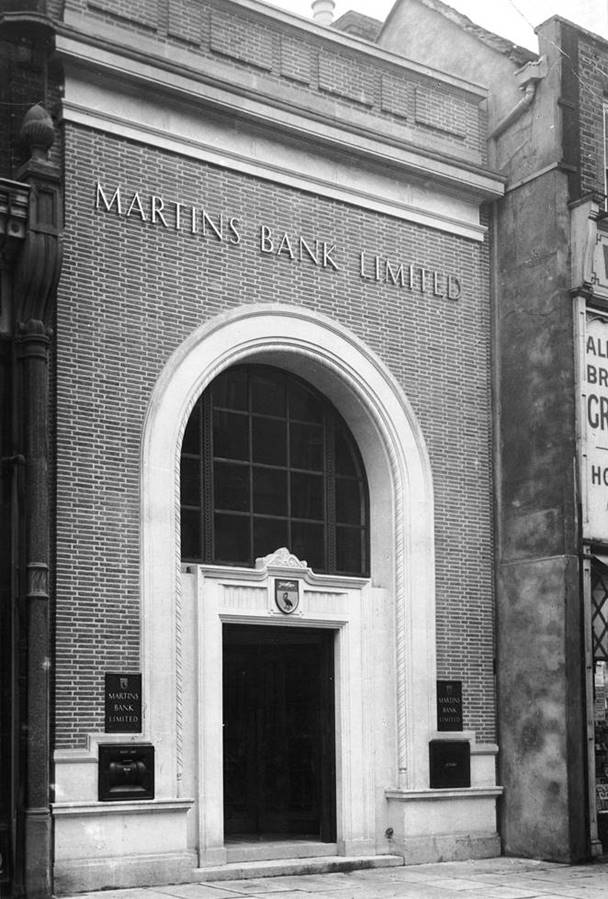 <![endif]>
Image © Barclays Ref 0030/2433
<![if !vml]>

<![endif]>
Mr F C Rouse
On the Staff
1938 to 1940
Mr R G Thackeray
On the Staff
1949 to 1951
Mr E A R Northam
On the Staff
1950 to 1953
Mr A V Hayes-Allen
On the Staff
1962 to 1964
Mr P R Thorogood
Limited Authority
1965 to 1968
Title:
Type:
Address:
Index Number and District:
Hours:
Telephone:
Services:
Manager:
11-17-70 Richmond (Surrey)
Full Branch
12 George Street Richmond Surrey
446 London
Mon to Fri 1000-1500
Saturday 0900-1130
01 940 4991 / 6960
Nightsafe Installed
Mr J G Potter TD Manager
13 October 1938
15 December 1969
21 May 1971
Currently
Opened by Martins Bank Limited
Barclays Bank Limited 20-72-18 Richmond Surrey George Street
Closed and business moved to 8 George Street