<![if !vml]>

<![endif]>
<![if !vml]>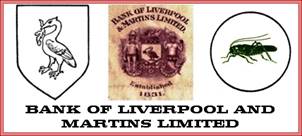 <![endif]>
<![if !vml]>

<![endif]>
Berwick, and consequently Tweedmouth are so far north, that they are off the edge of the coloured maps commissioned by in 1968 Martins bank for volume two of the Bank's history - Four Centuries of Banking.
<![if !vml]>

<![endif]>
<![if !vml]>

<![endif]>
Image © Barclays 1923
<![if !vml]>
<![endif]>
Image © Barclays 1937
sp
<![if !vml]>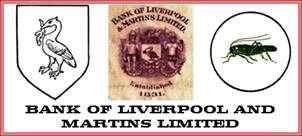 <![endif]><![if !vml]>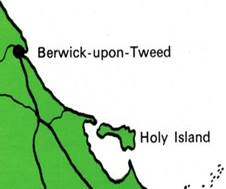 <![endif]>Please do therefore forgive, this rudimentary effort (left) which comes from Martins Bank Magazine in Autumn 1965, and is about the closest we shall come to an accurate map!  Berwick upon Tweed is home to several branches and banking services between joining the Bank of Liverpool and Martins in 1914 through the merger with the North Eastern Banking Company, and up to the merger of Martins with Barclays in 1969.  At various points during this time there are sub branches at BERWICK CORN EXCHANGE, LOWICK, SPITTAL and Tweedmouth, and the unique HOLY ISLAND BANKING SERVICE.  That Spittal and Tweedmouth sub-Branches were ever large enough to be supported by their own business is doubtful, but nevertheless the Bank of Liverpool and Martins opens them within three days of each other in March 1923, and they both operate until the outbreak of the Second World War.   Fifteen years or so should be more than enough to judge whether an outlet is profitable, and although we have no evidence, we can assume that the closure of these sub branches is probably well overdue when War comes along.  In an age where over 90% of customers would use only cash, Bank branches are as essential as cash machines are today, but cold hard economics will always dictate what should be kept on and what should be got rid of.  None of this ties in of course, with our romantic and nostalgic notions that there should be branches of Martins Bank in every town and village!   We have no opening times for either Spittal or Tweedmouth, but we would be surprised if they were open longer than a day or two each week, and they most probably shared hours across the same days – e.g. one open in the morning, the other in the afternoon.
<![if !vml]>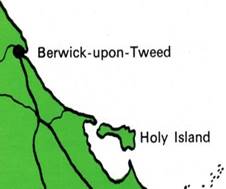 <![endif]>
Title:
Type:
Address:
Index Number and District:
Hours:
Telephone:
Services:
Manager:
11-068 Tweedmouth
Sub to 11-068 Berwick Upon Tweed
Tweedmouth Berwick upon Tweed Northumberland
310 North Eastern
Not Known
No Telephone
Counter Only
Mr S H Gallon Manager (Berwick upon Tweed)