<![if !vml]>

<![endif]>
<![if !vml]>

<![endif]>
<![if !vml]>

<![endif]>
Our occasional appeals to our visitors to look through their family albums have thrown up all manner of treasures so far, but perhaps none has been more spectacular than this image of Martins Bank's Newton le Willows Branch.  Opened under the Lancashire and Yorkshire Bank, the building is only a branch of Martins for three years, closing in 1931. 
<![if !vml]>

<![endif]>
<![if !vml]>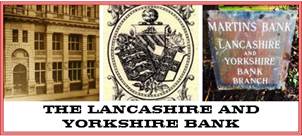 <![endif]>
<![if !vml]>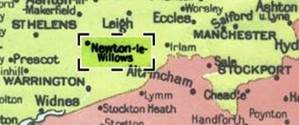 <![endif]>
<![if !vml]>

<![endif]>This makes the image on the right very precious indeed, even more so when the people pictured are the wife and son of the Clerk in Charge, Mr H I Jones!  Mr Jones is listed as having been in charge at Newton le Willows from 1925, leaving two years later to go to Lymm.  We are indebted to Alan Jones for donating this photo to the archive. 
<![if !vml]>

<![endif]>
<![if !vml]>

<![endif]>
Newton le Willows Branch ca. 1928 © Alan Jones
<![if !vml]>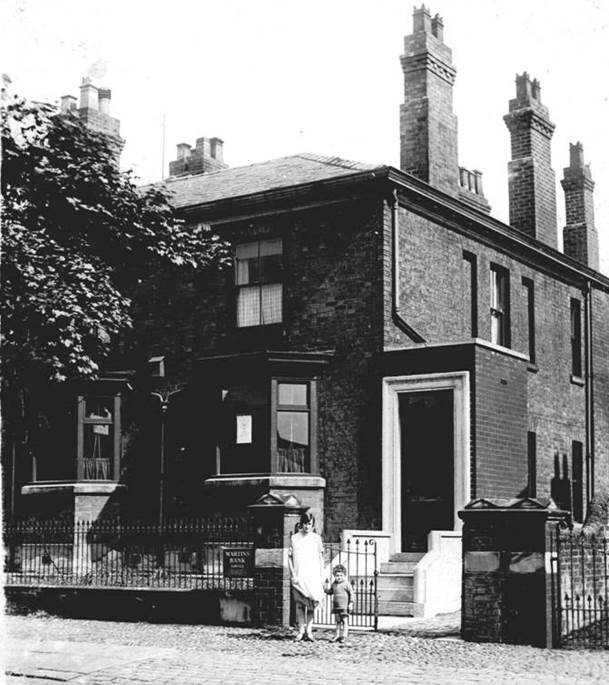 <![endif]>
As the amalgamation of the Bank of Liverpool and Martins with the Lancashire and Yorkshire Bank is announced on 30 November 1927 and takes effect from 1 January 1928, we assume that this picture is from early 1928, as the Martins Bank Signage can be seen clearly on the railings outside the building.  You can read more about Mr Jones' career on our CADISHEAD page, this being the branch he retires from in 1955.
<![if !vml]>

<![endif]>
Title:
Type:
Address:
Index Number and District:
Hours:
Telephone:
Services:
Manager:
11-863 Newton le Willows                                            
Sub to 11-863 Warrington
High Street Newton le Willows Lancashire
--- Manchester
Mon to Fri 1000-1500
Saturday 0900-1130
No Telephone
Counter Service Only
Mr H I Jones Clerk in Charge 1925 to 1928