<![if !vml]>

<![endif]>
<![if !vml]>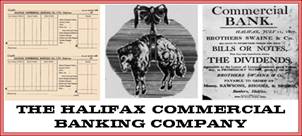 <![endif]>
<![if !vml]>

<![endif]>
The Halifax Commercial Bank merges with the Bank of Liverpool, and another useful batch of Yorkshire branches comes into the possession of Martins Bank.  Even before the major amalgamation with the Lancashire and Yorkshire Bank which will create the name of Martins Bank, the Bank of Liverpool and Martins has amassed a large number of full and sub-Branches in both counties.  Low Moor – sub-Branch to Wyke - is one of those branches, and in 1919 its name is immortalised on the Halifax Commercial Bank's £5 note. Just a year before merging, the Halifax proudly displays the names of its offices on the outer edge.
<![if !vml]>

<![endif]>
<![if !vml]>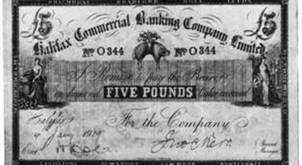 <![endif]>
<![if !vml]>

<![endif]>
These include Brighouse, Bradford, Hull, Leeds, Hipperholme, Mytholmroyd, Castleford, Dewsbury, Pontefract and, of course, Low Moor. 
<![if !vml]>

<![endif]>
<![if !vml]>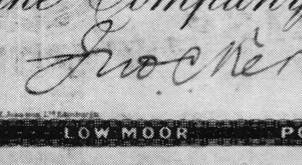 <![endif]>
<![if !vml]>

<![endif]>
In the 1960s Low Moor opens six days a week for a few hours, a pattern typical of many of Martins' non self accounting branches, whose existence is dictated mainly by the day to day banking needs of local shops and businesses. 
<![if !vml]>

<![endif]>
<![if !vml]>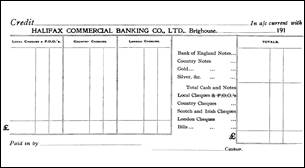 <![endif]>
Image © Martins Bank Archive Collection
- Stephen Wlaker
<![if !vml]>

<![endif]>
This Halifax Commercial Banking Company paying in slip dates from the 1910s, and was specifically printed for use at the Brighouse Branch.
<![if !vml]>

<![endif]>
<![if !vml]>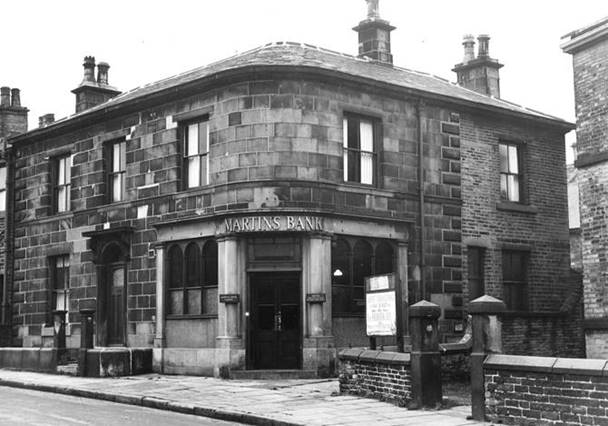 <![endif]>
<![if !vml]>

<![endif]>
Image © Barclays Ref 0030/1749
<![if !vml]>

<![endif]>
<![if !vml]>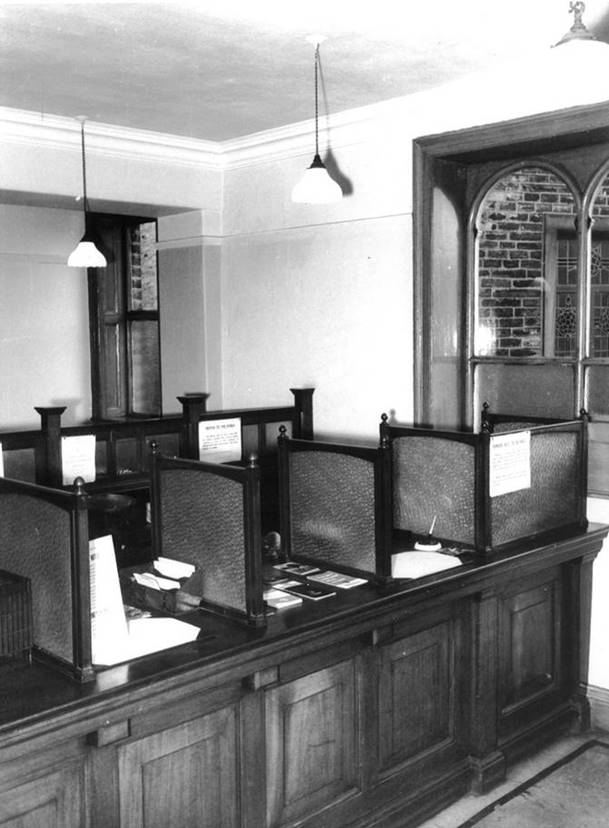 <![endif]>
Image © Barclays Ref 30/1749
Title:
Type:
Address:
Index Number and District:
Hours:
Telephone:
Services:
Manager:
11-74-90 Low Moor                                 
Sub to 11-74-90 Wyke
6 School Street Low Moor Bradford Yorkshire
613 Leeds
Mon to Fri 1000-1200
Saturday 0930-1100
Bradford 676030
Nightsafe
Mr K R Terry Manager (Wyke)
1901
16 January 1920
3 January 1928
15 December 1969
20 November 1992
Opened by Halifax Commercial Banking Company
Bank of Liverpool and Martins
Martins Bank Limited
Barclays Bank Limited 20-99-04 Wyke
Closed