<![if !vml]>

<![endif]>
<![if !vml]>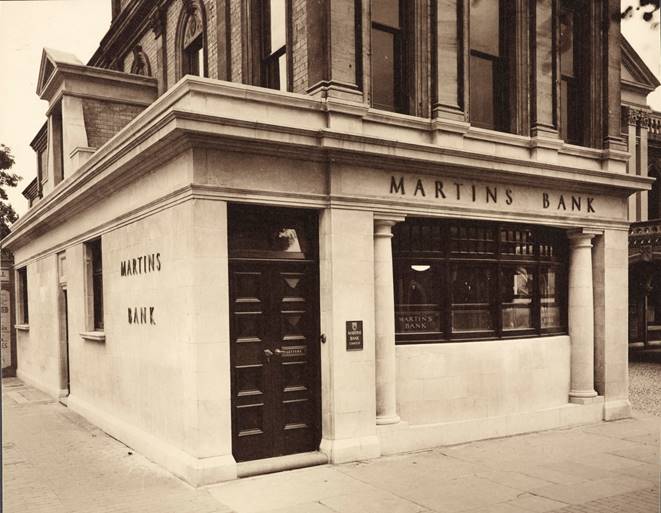 <![endif]>
Image © Barclays Ref 30-2990
<![if !vml]>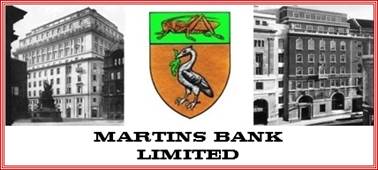 <![endif]>
Kent is historically represented by several branches of "The Grasshopper" - the former <![if !vml]>

<![endif]>Martin's Private Bank which joins with the Bank of Liverpool in 1918, but a further seventeen are opened in the area between 1920 and 1967.   Martins Bank first opens a branch in Tunbridge Wells in 1936, in temporary premises at 15 Mount pleasant Road. In 1939 the Bank moves into this fine building at No 28 Mount Pleasant Road. By 1965 however, the Bank has outgrown the building, and moves further along the same road to number 64.  For our feature, we wind back to the Spring of 1952, when Martins Bank Magazine sets off for Kent and visits Tunbridge Wells to provide its own unique take on the staff and the local area. 
<![if !vml]>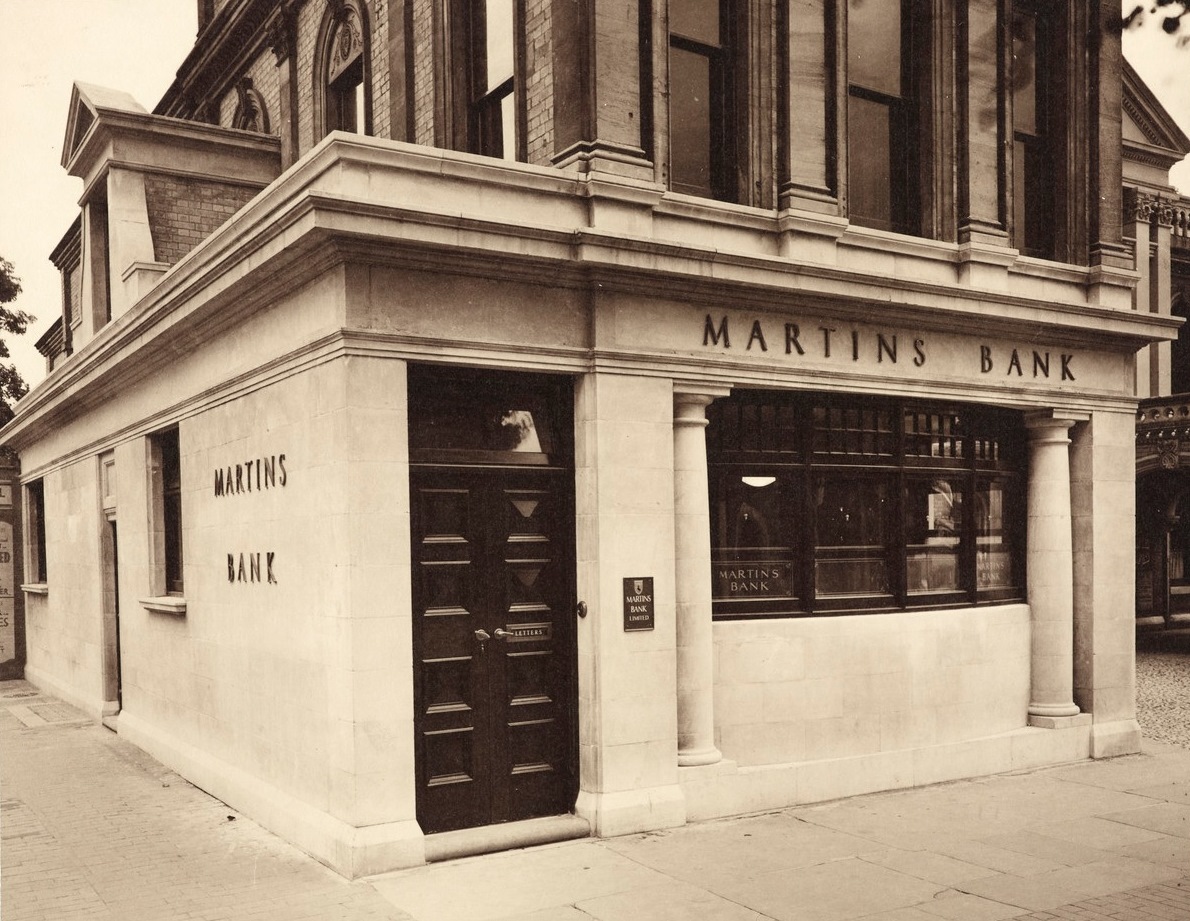 <![endif]>
<![if !vml]>

<![endif]>Tunbridge Wells is approximately an hour's run from Charing Cross and it takes another hour for an inhabitant to reach the coast at Brighton. The great arterial roads do not pass through the town and so the motorist is spared the procession of cars to the sea which is such a feature of so many roads every fine week­end. A great many retired people come to live in the district and Tunbridge Wells itself is unspoiled by industry. It is a town of great charm. First of all there are the famous Pantiles, a street of covered shops, lined with trees, and un­spoiled by traffic.
<![if !vml]>

<![endif]>
<![if !vml]>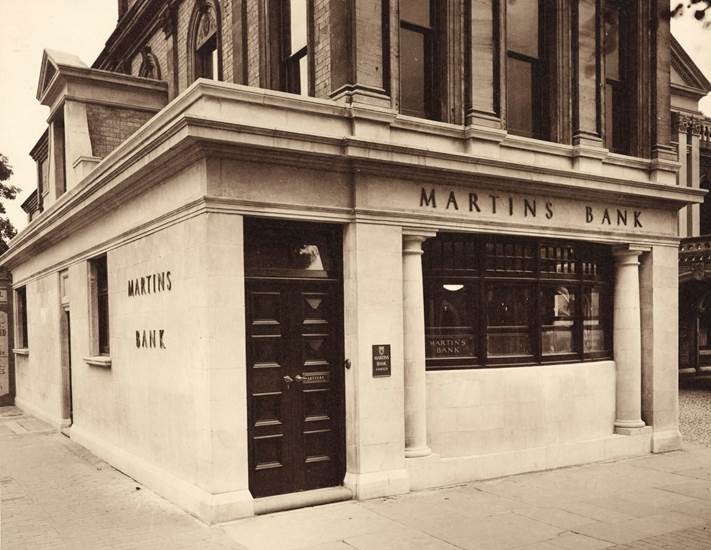 <![endif]>
Image © Barclays Ref 30-2990
<![if !vml]>

<![endif]>
Then there are the numerous antique shops, picturesque old buildings and lovely gardens; while right up to within five minutes' walk of the main street a beautiful wooded stretch of common land completes the picture. The scent of pines and flowering trees, of woodsmoke and new mown hay was in the air on the day of our visit (May 8th), and after rain in London the sunshine in Tunbridge Wells seemed to have a special quality.
<![if !vml]>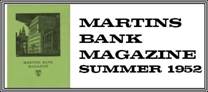 <![endif]>The journey down through a countryside of orchards of apple and pear trees in full bloom was a preparation for the quiet beauty to be revealed and we caught ourselves wondering as we have done before on these trips why so many of us are content to let ambition rule our lives in the struggle to get to the top which draws men to the great centres of population: one could be so happy in places such as this, provided one had the right mental outlook.
The pace of life is slower, there is more time to look around, the smell of petrol has not driven the sweet scents of the countryside away, strident noises and garish lights are fewer and it is possible to have a rural country lane running along the bottom of one's garden, while the pleasures of the countryside are within easy reach of all without sacrifice of the cultural pleasures of the town.
<![if !vml]>

<![endif]>
<![if !vml]>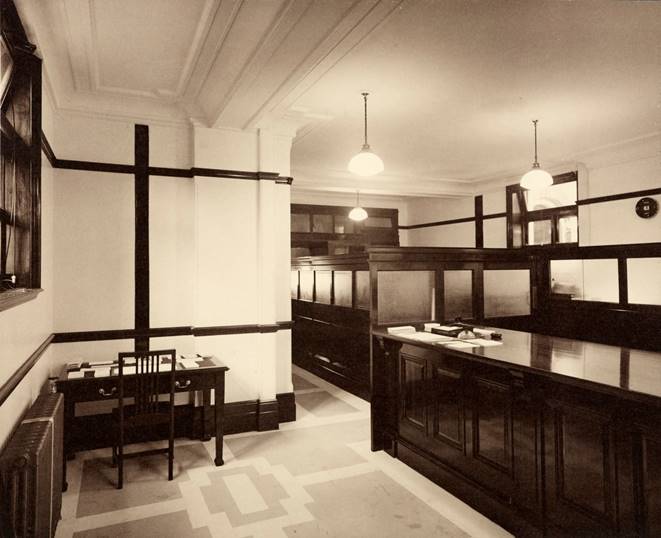 <![endif]>
Image © Barclays Ref 30-2990
<![if !vml]>

<![endif]>
There are many worse places to work for the Bank than Tunbridge Wells. Mr. B. S. Noakes, the Manager, entered the service in 1911 and served at Eltham and Bexley Heath before taking charge at Old Bexley in 1916. He became Manager at Old Bexley in 1928 and at Tunbridge Wells in 1936. Mr. J. P. Teesdale started his career at Barnard Castle in 1922, and went to the London District six years later. He became Pro Manager at Sevenoaks in 1936 and has been at Tunbridge Wells since 1947.
<![if !vml]>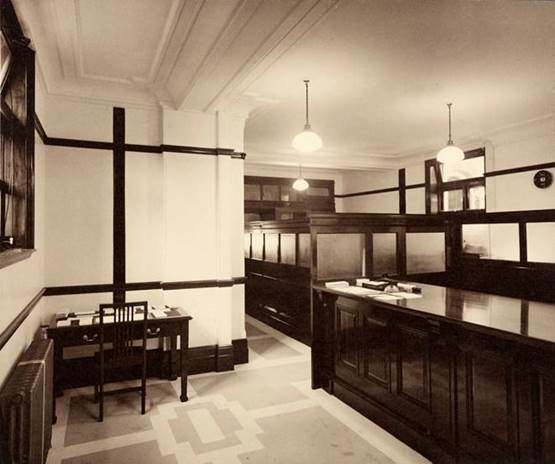 <![endif]>Mr. F. A. Pardoe has been in the Bank since 1939 and during the war spent his time as a flying instructor, after an interesting period of training in Oklahoma. R. C. Pearson is the junior male member of the staff and Miss B. Woodgate the only girl. Later in the day we had tea with Mr. and Mrs. Noakes in their delightful home at Pembury, returning to the roar and bustle of the Capital in the evening.
<![if !vml]>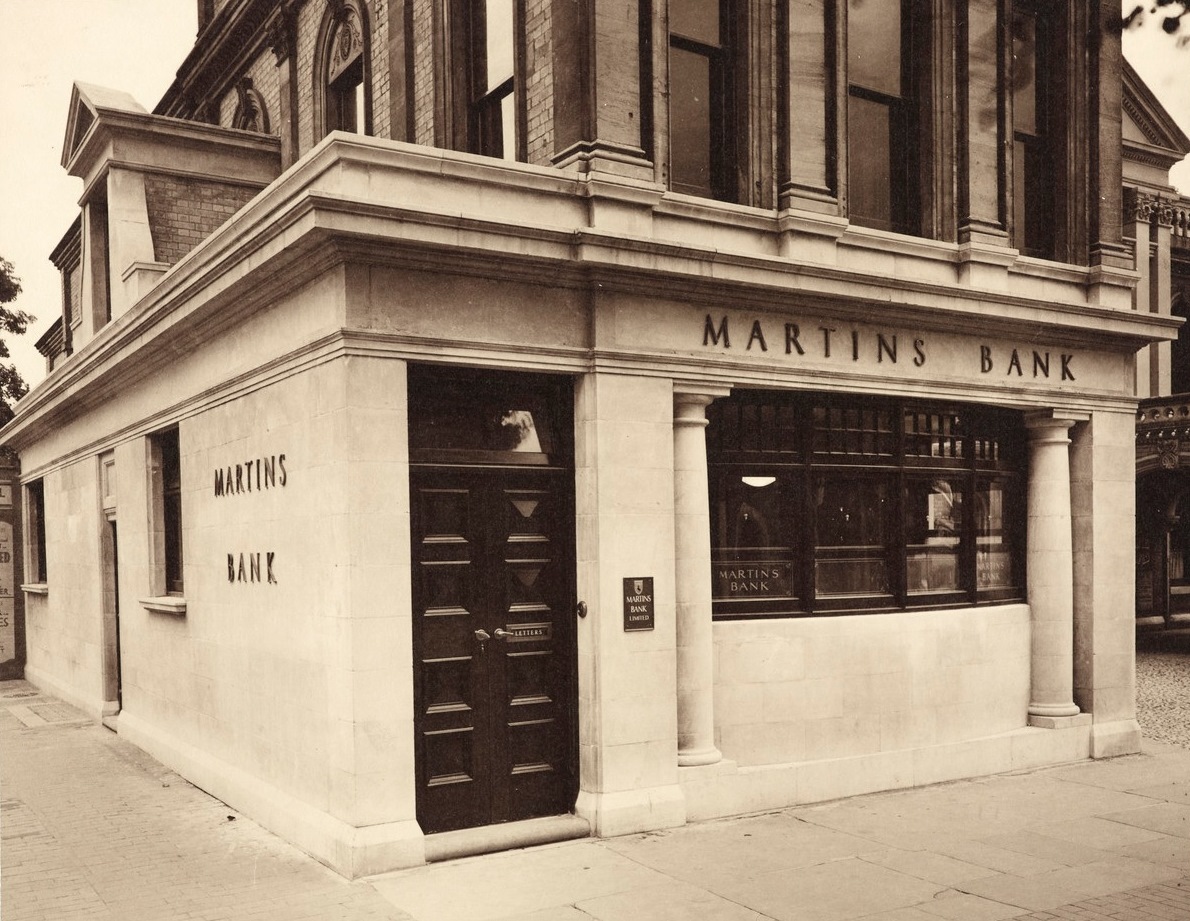 <![endif]>
<![if !vml]>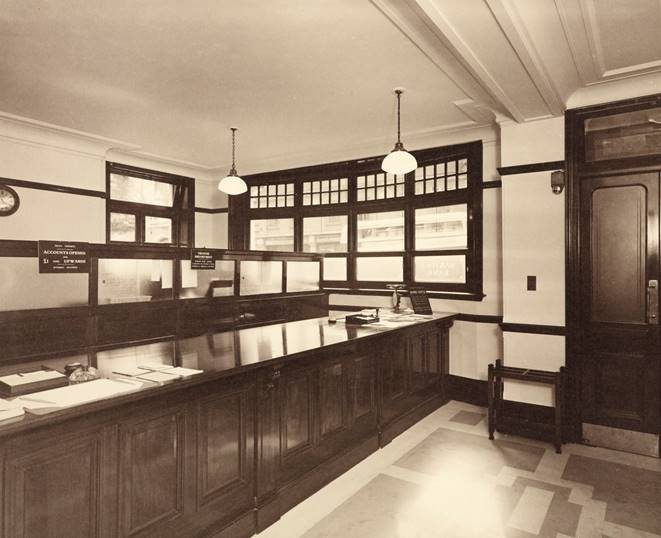 <![endif]>
Image © Geoff Taylor Collection
We are indebted to Geoff Taylor, whose collection of photographs of Martins London and Kent Branches has made an invaluable contribution to the Archive.  This lovely shot of Tunbridge Wells Branch was taken in 1953.<![if !vml]>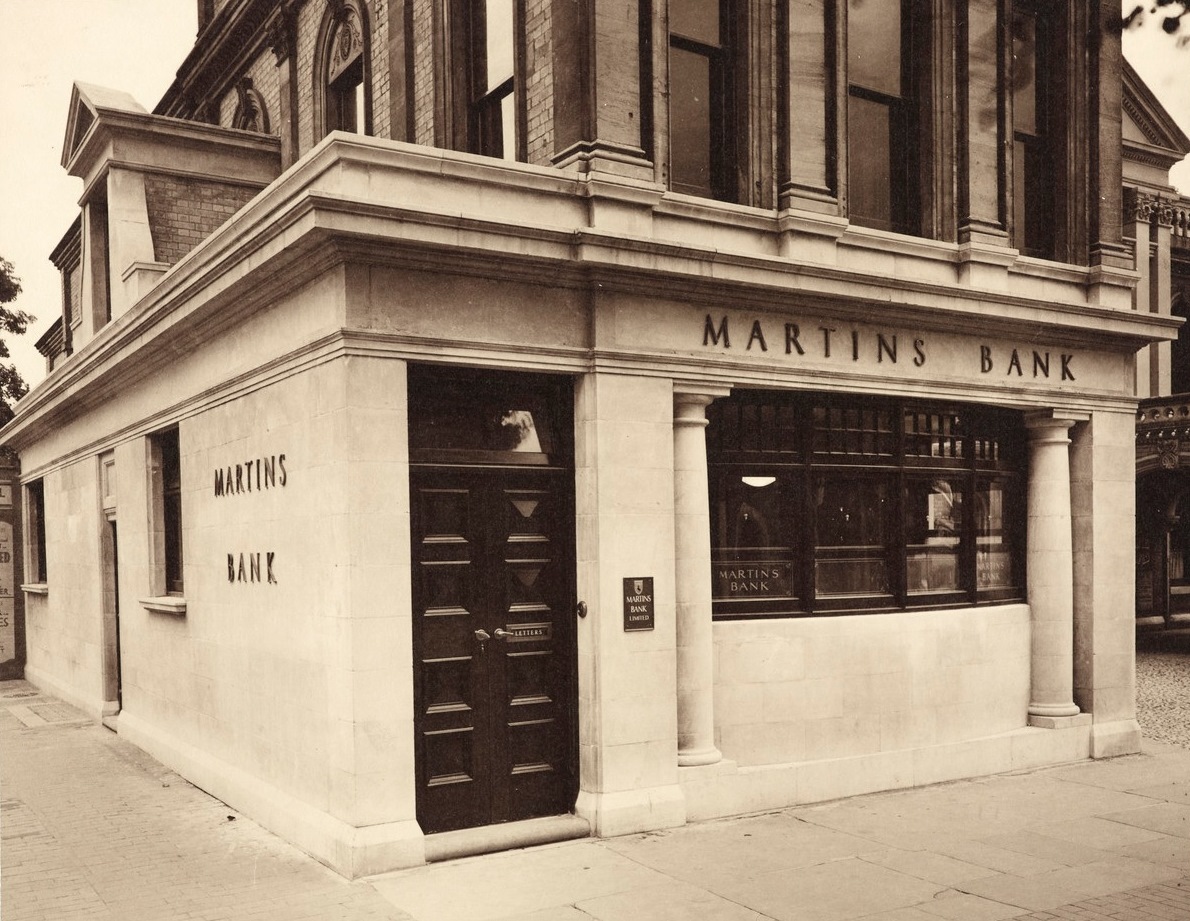 <![endif]>
At your service…
The advertisements below, courtesy of the British newspaper Archive and the British Library, show just how varied the services are that can be accessed at all Martins Bank Branches, however large or small they might be.  This pair of generic ads from 1939 include details of Tunbridge Wells and Sevenoaks Branches.
<![if !vml]>

<![endif]>