<![if !vml]>

<![endif]>
<![if !vml]>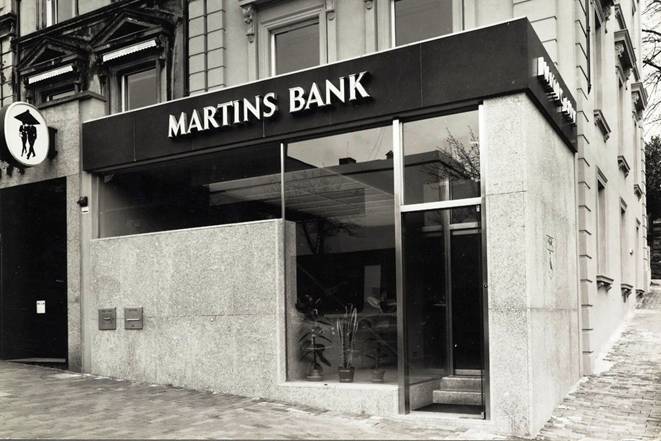 <![endif]>
Image © Barclays Ref 30-2990
<![if !vml]>

<![endif]>
<![if !vml]>

<![endif]>Kent is historically represented by several branches of "The Grasshopper" - the former Martin's Private Bank which joins with the Bank of Liverpool in 1918, but a further seventeen are opened in the area by the Grasshopper's successors between 1920 and 1967. After three years in Tunbridge Wells at 15 Mount Pleasant Road, then a further sixteen years at 28 Mount Pleasant Road, Martins Bank decides to open newer, more modern premises further along at 64 Mount Pleasant Road!  Deceptively small from the outside, the new office brings the Bank bang up to date with the kind of light and airy offering we have seen elsewhere from this point in the 1960s.  This branch is kept open by Barclays until 1983.
<![if !vml]>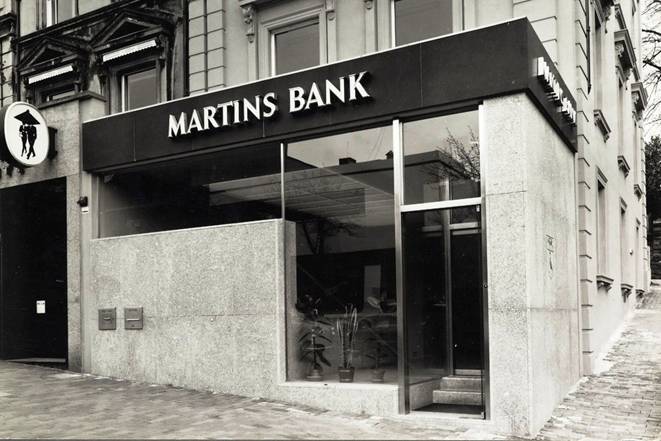 <![endif]>
<![if !vml]>

<![endif]>
<![if !vml]>

<![endif]>
Image © Barclays Ref 30-2990
<![if !vml]>

<![endif]>
<![if !vml]>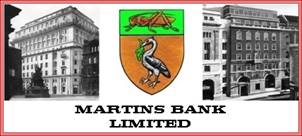 <![endif]>From Martins Bank to organic skin care and natural remedies, customers are still being taken good care of at 64 Mount Pleasant Road!
<![if !vml]>

<![endif]>