<![if !vml]>

<![endif]>
<![if !vml]>

<![endif]>
<![if !vml]>

<![endif]>
10.5
<![if !vml]>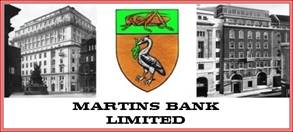 <![endif]>Martins Bank's Manchester Foreign Branch operates at the former Head Office of the Mercantile Bank of Lancashire – Mosley Street – from 1930, until 1934 when the Bank closes its Branch Counter service and moves the Foreign Department to Manchester City Office at 47 Spring Gardens.  Manchester Foreign eventually becomes known as Manchester Overseas until the 1969 merger with Barclays, when the title "Foreign" is used once more.
<![if !vml]>

<![endif]>
<![if !vml]>

<![endif]>
<![if !vml]>

<![endif]>
EXTRACT FROM MARTINS BANK ANNUAL REPORT AND ACCOUNTS FOR 1929
© BARCLAYS
<![if !vml]>

<![endif]>
As Manchester Foreign is closed well before the first edition of Martins Bank Magazine is published, there are no stories to bring you from this particular branch. We of course have a page for Manchester Overseas Branch, and we have found the of one member of staff whose service includes two years at Mosley Street working in the Foreign Department, and they make up the entire "Staff Gallery" below!
<![if !vml]>

<![endif]>
<![if !vml]>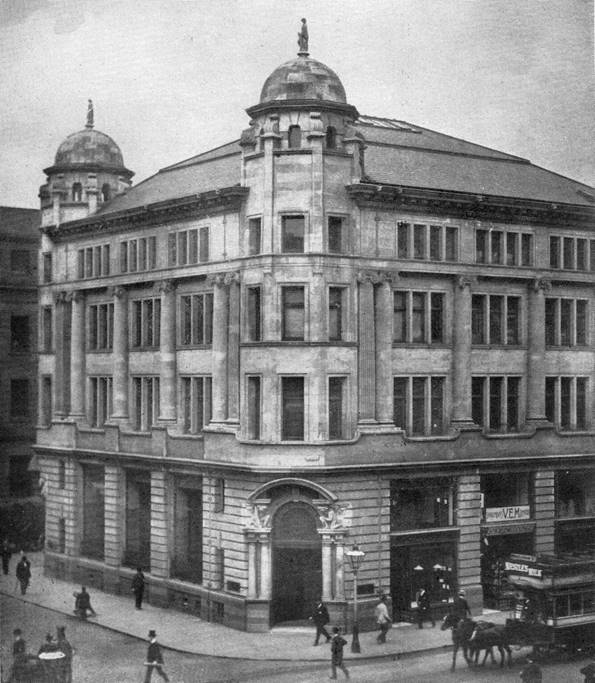 <![endif]>
Title:
Type:
Address:
Index Number and District:
Hours:
Telephone:
Services:
Manager:
11-526 Manchester Foreign
Overseas Trade and Foreign Currency Branch
26 Mosley Street Manchester 2
732 Manchester
Mon to Fri 1000-1500
Saturday 0900-1130
CITy 2200
Foreign Banking Services
Not known
1898
1 July 1904
3 January 1928
1930
1934
Mosley Street opened by Mercantile Bank of Lancashire
Lancashire and Yorkshire Bank
Martins Bank Limited
Manchester Foreign Branch opened
Closed and business transferred to 47 Spring Gardens