<![if !vml]>

<![endif]>
<![if !vml]>

<![endif]>
<![if !vml]>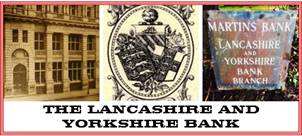 <![endif]>
After the War is over…
It is well documented elsewhere on this site, that a large number of smaller branches are closed for the duration of the Second World War.  This is due to the men in service with the Bank being called up to fight, and whilst many branches are run by female staff, there are still not enough staff to keep every branch open.  So it is that the sub-Branch at Sale Moor, situated at the other end of Northenden Road to the main  Sale Branch, has to close its doors in 1939, and re-open them in 1946.  At this point the Clerk in Charge is Mr Harold Boothman who continues to man Sale Moor for twenty-one years until his retirement in 1967.  As usual, Martins Bank Magazine was there to mark the occasion with this short article:
<![if !vml]>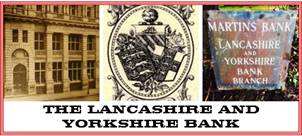 <![endif]>
<![if !vml]>

<![endif]>harold Boothman, Clerk-in-Charge at Sale Moor for 21 years, retired on March 31 after nearly 44 years' service all of which, apart from five years with H.M. Forces, had been spent in the Manchester District. On his last day in the Bank he was <![if !vml]>

<![endif]>enter­tained to lunch at District Office by Mr Priestley: later a large number of friends and colleagues, including Mr A. N. Barratt, met at the branch for a farewell party.  
<![if !vml]>

<![endif]>
<![if !vml]>

<![endif]>
Image © Barclays Ref 0030/2539
<![if !vml]>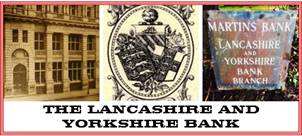 <![endif]>
Mr Arthur M. Jackson (Manager, Sale) thanked Mr Boothman for his loyal and faithful service and presented a cheque which is to be used to buy a 'Teasmaid' and some long-playing records. A bouquet was handed to Mrs Boothman and her husband also re­ceived good wishes and numerous gifts from customers, many of whom looked on him as a close friend.
<![if !vml]>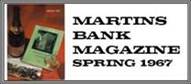 <![endif]>
Title:
Type:
Address:
index Number and District:
Hours:
Telephone:
Services:
Manager:
11-48-71 Sale Moor
Self Accounting Sub to 11-47-70 Sale
135 Northenden Road Sale Cheshire
799 Manchester
Mon to Fri 1000-1500
Saturday 0930-1200
061 973 4371
Nightsafe Installed
Mr J J Gregory pro Manager
Between 1922 and 1928
3 January 1928
1939
1946
15 December 1969
25 March 1988
Currently
Opened by Lancashire and Yorkshire Bank
Martins Bank Limited
Closed for World War 2
Re-Opened
Barclays Bank Limited 20-74-91 Sale Moor
Closed
Financial Services Consultancy