<![if !vml]>

<![endif]>
<![if !vml]>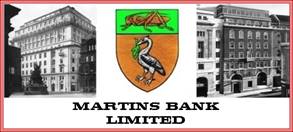 <![endif]>
<![if !vml]>

<![endif]>As the advertisement (below) from the Martins Bank series "Banking and Your Job" shows, Cotton was once king in the UK, and in the mid 1950s Liverpool's Cotton Exchange was a hive of trading activity.
<![if !vml]>

<![endif]>
<![if !vml]>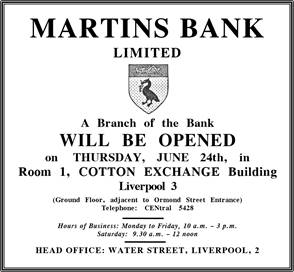 <![endif]>
Certainly this seems to be an incentive for Martins to open a sub Branch there.  The usual announcements in the local press are made – both in advance and after the opening – of Cotton Exchange Branch, and the 1954 "I'm in cotton" advertisement although plugging mainly the de-centralised nature of Martins Bank, with its District Offices, acts rather neatly as reminder of the new sub Branch. This was not however the Bank's only Branch at the Exchange - The Bank of Liverpool opened its Liverpool Exchange Branch at 1 Old Hall Street on the first day of January 1890. It remained in service until Martins Bank closed it in 1932.  The next twenty-two years would see both mixed fortunes, and the beginning of the end for cotton trading in the City…
<![if !vml]>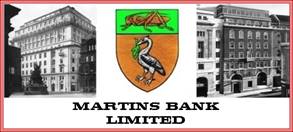 <![endif]>
The Liverpool Cotton Exchange was closed in 1941 – firstly for the remainder of World War Two, and then from 1946 under the order of H M Government, who had set up the Raw Cotton Commission largely favouring imported cotton.  The Exchange was however re-opened on 18 May 1954, and Martins Bank moved in a month later, offering a full banking week of service, requiring staff to be on hand 10am to 3pm weekdays, and 9.30am to 12 noon Saturdays. 
<![if !vml]>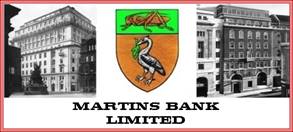 <![endif]>
<![if !vml]>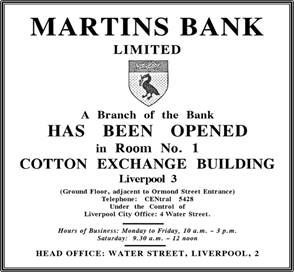 <![endif]>1963 was designated "National Productivity Year" by the Government, yet ironically by February 1963, the business of the Liverpool Cotton Exchange was all but finished, its shares sold.  So sadly, the Bank's venture into supporting the City's cotton trade, came to an end…
<![if !vml]>

<![endif]>
<![if !vml]>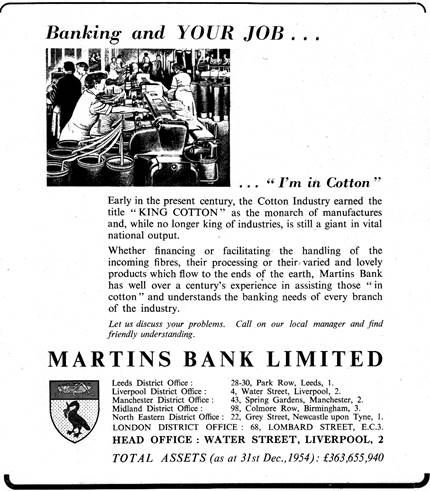 <![endif]>
Full Page advertisement in the Cotton Trades Index  1955
Image © Martins Bank Archive Collection
Title:
Type:
Address:
District:
Hours:
Telephone:
Services:
Manager:
Martins Bank Limited 11-444 Liverpool Cotton Exchange
Sub Branch to Liverpool City Office
Room 1 Cotton Exchange Building Liverpool 3
Liverpool
Mon to Fri 1000-1500
Saturday 0930-1200
CENtral 5428
Counter Service Only
Liverpool City Office Manager