<![if !vml]>

<![endif]>
<![if !vml]>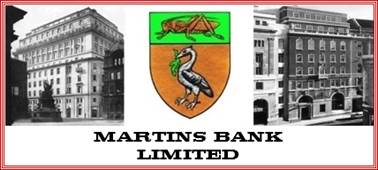 <![endif]>
<![if !vml]>

<![endif]>
This is the THIRD Harpurhey Branch in the history of the banks that built the modern day Martins Bank.  Originally the Lancashire and Yorkshire Bank operated from 148 Rochdale Road. In 1928 the newly created Martins Bank moved Harpurhey Branch along a bit to 176 Rochdale Road, and again in 1952 to 778 Rochdale Road where it remained until being closed by Barclays Bank in 1973. This lovely photo is a nice slice of the 1960s, and enables us to identify 778 Rochdale Road.
<![if !vml]>

<![endif]>
In Service: 1952 until 23 March 1973
<![if !vml]>

<![endif]>
<![if !vml]>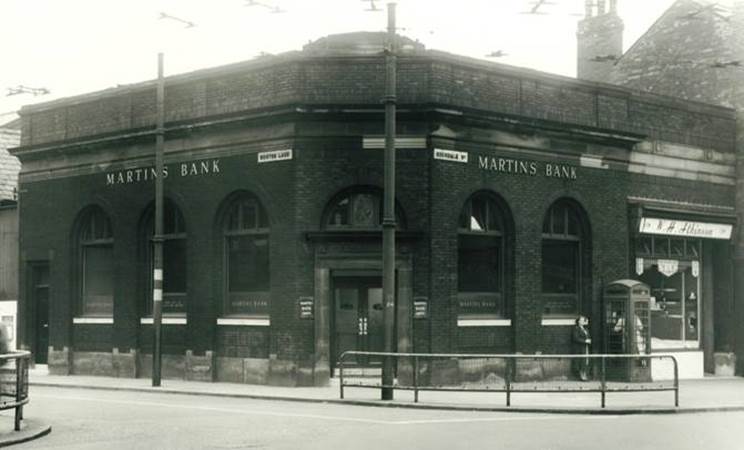 <![endif]>
Image © Barclays Ref 0030/1810
<![if !vml]>

<![endif]>
<![if !vml]>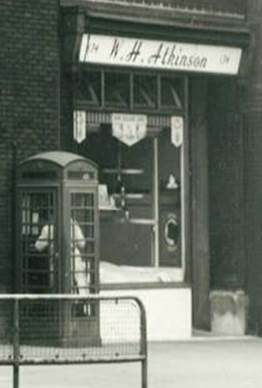 <![endif]>There is also of course, the the lovely old phone box, and a chance to look at the shop next door, making this a rare view of Manchester from what is now another time altogether. Today a 24-hour ASDA® stands on this particular spot, and that is about as romantic as the local scenery will allow in the Tweny-First Century... Situated (apparently) "a stone's throw from Boggart Hole Clough", Martins Bank's Harpurhey Branch boasts no frills, and decades of dark Satanic smoke have added layers of strength and character to this one impressive corner aspect building. Underneath, the brickwork just about supports a Branch whose days are cleary numbered, and in its Autumn 1967 issue, Martins Bank Magazine embarks on a tour of Branches in what are then some of the most deprived areas of Manchester. Many of these buildings are due for demolition or re-development, in particular those that dare to lie on the route of the Mancunian Way…
<![if !vml]>

<![endif]>
Just for once, "It's grim up North" is a stereotype that actually does fit the bill here – the branch itself for example, could do with a loving and meticulous removal of all that soot and grime -  and although Harpurhey is not visited with that well worn phrase in mind, readers are left in no doubt of the many challenges faced by those who work there.  It neatly knocks on the head the generalisation that people who work in banks are somehow privileged.  You can read more about the branches which were deemd to be in their death throes, by visiting – CORNBROOK, HULME, MOSS SIDE, FALLOWFIELD, MILES PLATTING, COLLYHURST and also QUEEN'S PARK, whose page has the only colour interior photo of a Manchester Branch.
<![if !vml]>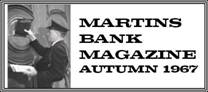 <![endif]>Harpurhey Branch is positively <![if !vml]>
<![endif]>impressive and could house a staff of twelve – the staff of some of our older Midlands offices would envy its height and depth.  Beyond the branch lies a gem of parkland named most unfortunately, Boggart Hole Clough. Only behind the Rochdale Road façade does one sense the fate which awaits this area: row upon row of old, two-storey terraced houses with front doors opening onto the flagged pavements; 'the little shop' on every corner – bread paraffin, aspirins or off-licence; the occasional dismal works or factory with a Jag or two tucked in alongside the delivery vans and diesel lorries. The realisation that these places were the outcome of the industrial revolution and that in modern times people expect somewhere better to work and live.  One of our most vivid recollections of Harpurhey is that despite the squalor, many of the doorsteps were freshly 'stoned' and most of the house curtains were clean.  There are standards here to be observed, learned and handed on – a sort of fierce pride born of adversity.  To be born and bred in these areas and even to work in them is to learn how to make the most of very little, to understand more fully one's fellow men and women, and above all to develop gumption.
<![if !vml]>

<![endif]>
Title:
Type:
Address:
Index Number and District:
Hours:
Telephone:
Services:
Manager:
11-34-40 Manchester Harpurhey
Self accounting sub to 11-02-70 Queens Park
778 Rochdale Road Manchester 9
739 Manchester
Mon to Fri 1000-1500
Saturday 0900-1130
COLlyhurst 2031
Nightsafe Installed
R G Thackeray Clerk in Charge
<![if !vml]>

<![endif]>
Manchester Harpurhey
(176 Rochdale Road)
1952
15 December 1969
23 March 1973
Moved from 176 to 778 Rochdale Road by Martins Bank Limited
Barclays Bank Limited 20-54-80 Manchester Harpurhey
Closed
<![if !vml]>

<![endif]>
Manchester Hightown