<![if !vml]>

<![endif]>
<![if !vml]>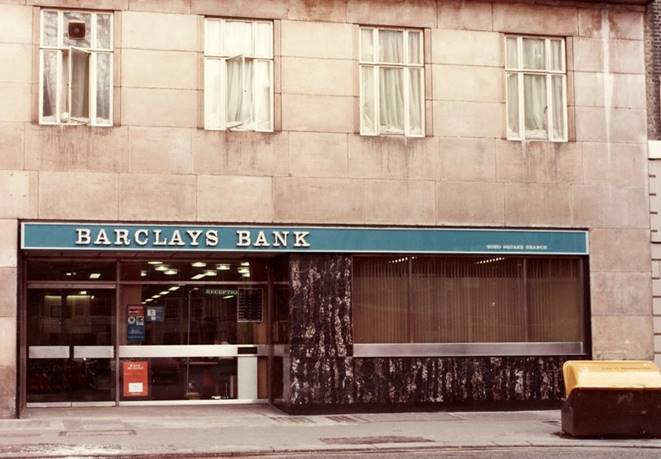 <![endif]>
Branch Images © Barclays Ref 30-2683
<![if !vml]>

<![endif]>
<![if !vml]>

<![endif]><![if !vml]>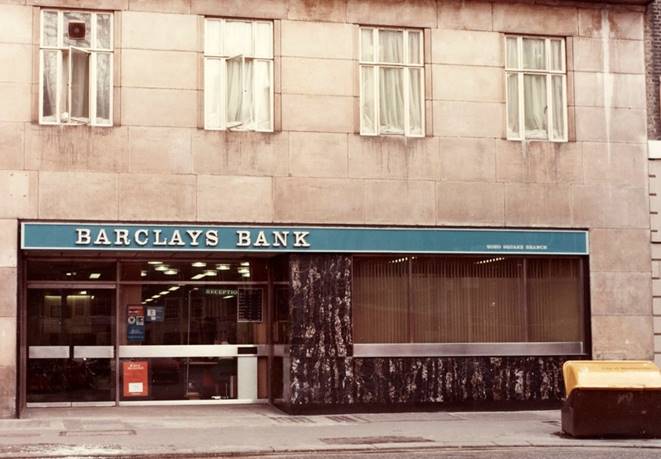 <![endif]>The association of Martins Bank with London's Soho Square begins in 1939 when a Branch is opened at number 11. By 1964 business is strong enough for the Bank to think about moving to bigger and better premises, and in a kind of "square dance" it is relocated to this very modern building at 25 Soho Square, which is shared with the Ministry of Transport!  Barclays stays at No 25 until 1985 when they move next door to No 27, and today No 25 is the registered address of the Football Association.  We are grateful to Dave Baldwin, who once again has set forth for us in London with his trusty camera, to bring us this contemporary image of our Branch (right).
For our Soho Square features, we look at the retirement of Mr Russell Brown, who has Manager of the Branch for twenty-five of his forty-four years with the Bank.  We take a look at one of the more unusual pieces of artwork to be commissioned by the Bank, and we also have the memories of two of our colleagues who have worked at Soho Square.
<![if !vml]>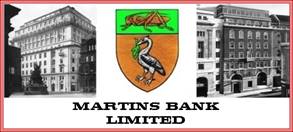 <![endif]>
<![if !vml]>

<![endif]><![if !vml]>

<![endif]>Russell brown's retirement at the end of June as Manager of Soho Square Branch was something of a problem for his col­leagues, as with characteristic independence he just wanted to slip away with praises unsung. This they could not allow so in the very informal atmosphere of the Albany Club, with many past and present members of the Soho Square staff taking wine with Mr Brown and his wife, it fell to his old friend Mr G. A. Jeffery, past manager at Maidstone, to slip a cheque into Mr Brown's hand and to say a few appropriate words. Russell Brown's reply was simple and sincere: an expression of his thoughts on completing 44 years in banking. His colleagues' cheque, he disclosed, would be spent on garden furniture for his new bungalow at Great Missenden. A native of Newcastle upon Tyne, Mr Brown entered the Bank there in 1921 but moved to London in 1927 where he served at several Branches before being appointed Manager at Baker Street in 1936. He volunteered for service in the Royal Marines during the war and returned to Baker Street at the end of hostilities. In 1950 he became Manager at Soho Square. On Mr Brown's last day at the Bank he was visited by his District General Manager and he had earlier lunched with the General Management at Head Office.
<![if !vml]>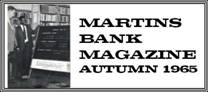 <![endif]>
Copied from an original bronze…
<![if !vml]>

<![endif]>
<![if !vml]>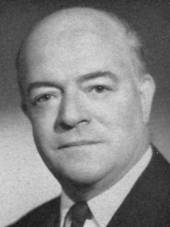 <![endif]>X
Branch Images © Barclays Ref 30-2683
<![if !vml]>

<![endif]>
<![if !vml]>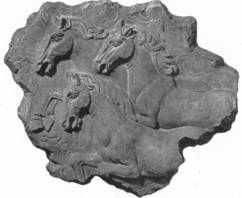 <![endif]>This, we would guess, is not exactly something that would remind you of Soho – At Martins' Branch at No 25 Soho Square, this fibreglass replica plaque has been copied from an original bronze dating from the T'ang Dynasty.  That's AD618 to 906, by the way.
The image you see here is part of a four page feature – "Art design and imagination" in which Martins Bank Magazine features weird and wonderful designs and artworks (old AND new) that take pride of place in Martins Bank's Branches all over the country. 
Soho Days…
<![if !vml]>

<![endif]>
What was it like working at Soho Square Branch in the 1960s? Friends of the Archive Malcolm Willis and Bernard Lovewell sent us their memories…
<![if !vml]>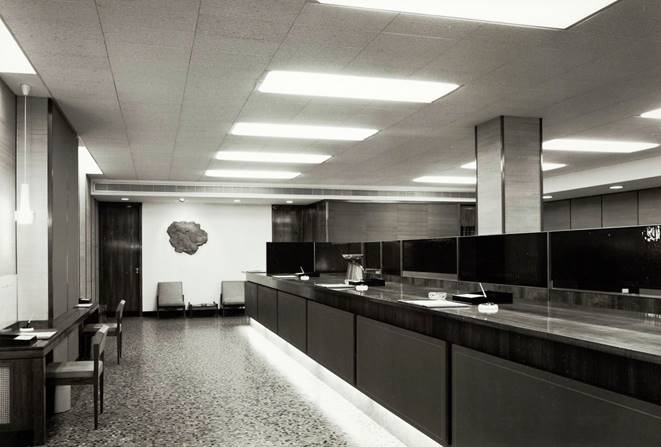 <![endif]>
<![if !vml]>

<![endif]>The Branch was originally at number 10 or 12* Soho Square in a conventional looking bank premises. By the time I was transferred there in 1966 it had moved to the ground floor of a post-war building at number 22-25. Behind the banking hall and offices were two large rooms used as training centres for London and the South of England, one was for training machinists, the other cashiers. They were run by two ladies, Pat Lucock and Thelma Wurzell, who reported in to Staff Department in London. The rest of the building was occupied by the Ministry of Transport who paid in literally hundreds of cheques and postal orders each day for all the country's car tax applications!
Malcolm Willis – January 2011
(*Actually no 11)
<![if !vml]>

<![endif]>
<![if !vml]>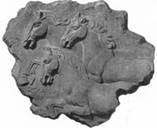 <![endif]>X
One of the training centre classrooms above the Branch at 25 Soho Square
Branch Images © Barclays Ref 30-2683
<![if !vml]>

<![endif]>
<![if !vml]>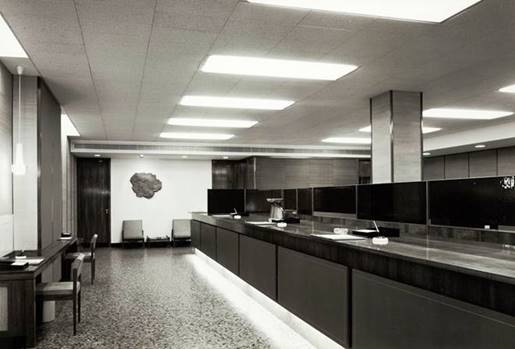 <![endif]>"I worked for Martins from 1961 and retired from Barclays in 1995. I met my wife at Martins, Soho Square Branch, and our first child was born at 11.50pm on 12th December 1969 just 10 minutes before the demise of Martins. My wife gave an extra push to ensure the baby was born in the Martins era!"
Bernard Lovewell – 2009
<![if !vml]>

<![endif]>
<![if !vml]>
<![endif]>X
Branch Images © Barclays Ref 30-2683
<![if !vml]>

<![endif]>