<![if !vml]>

<![endif]>
<![if !vml]>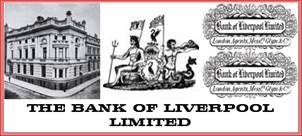 <![endif]>
<![if !vml]>

<![endif]>
The Bank of Liverpool opens another of its brand new branches in this particularly flamboyant building at 1 Smithdown Road. Enjoying the corner aspect favoured by so many banks, it resembles the front of a mighty ship, or perhaps a multi-tiered wedding cake, and Smithdown Branch sets sail for eighty-eight years as branch bank in this part of Liverpool in September 1886.  You don't at first appreciate the scale of this building until you set it against the lovely old red telephone box outside – This must make Smithdown Branch at least SIXTY feet tall!
<![if !vml]>

<![endif]>
Including Smithdown Branch itself, Martins Bank has no less than three Liverpool branches with addresses that contain the word "Smithdown" - SEFTON PARK Branch is at No 438 Smithdown Road, and HEATHFIELD Branch is at 7 Smithdown Place. 
<![if !vml]>

<![endif]>
Nowadays, Sefton Park Branch comprises a number of offices, Heathfield has become a unisex hair salon, and more than one hundred and twenty years after first being opened, Smithdown branch, is now home to a company of funeral directors. 
<![if !vml]>

<![endif]>
In 1967 such a radical conversion is still some years off, as we join some fifty members of Martins Bank Staff, assembled at Smithdown to say farewell to Mr John Gribbin, on the occasion of his well deserved retirement after a very long and distinguished career…
<![if !vml]>

<![endif]>
<![if !vml]>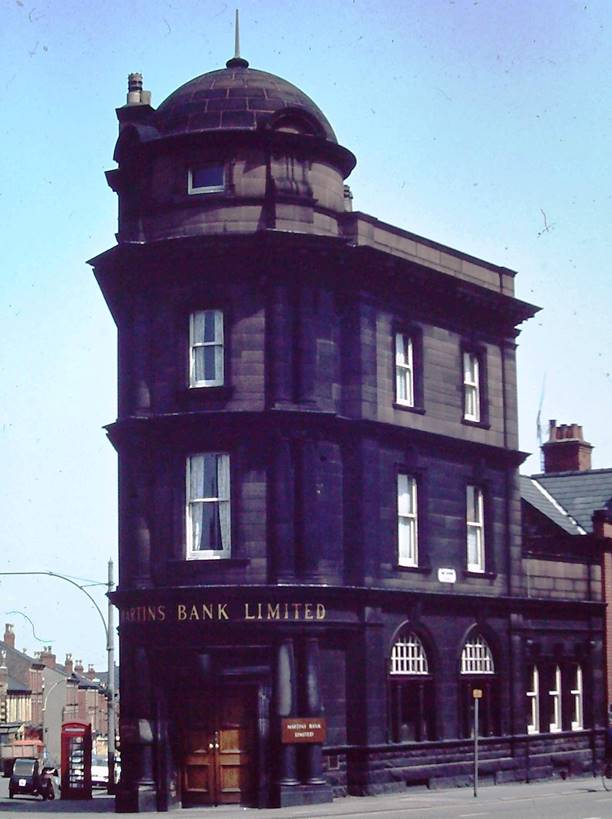 <![endif]>
Image © Martins Bank Archive Collection
<![if !vml]>

<![endif]>
<![if !vml]>

<![endif]>
<![if !vml]>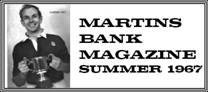 <![endif]>on April 26 John Gribbin with his wife, son and daughter entertained some fifty col­leagues at Smithdown branch to mark his retirement after 43 years' service. He had been Manager there since 1960, having been Manager at Clubmoor since 1955, prior to which he had been Pro Manager at Church Street for six years. 
<![if !vml]>

<![endif]>
<![if !vml]>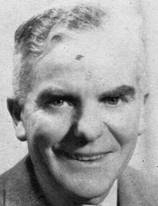 <![endif]>A bouquet was presented to Mrs Gribbin by Miss Maureen Hegan and a cheque from his colleagues was presented to him by Mr Buchanan who, having outlined Mr Gribbin's service, all of which was spent on Merseyside, also mentioned his excellent war record in the Navy. He finished by wishing Mr Gribbin and his wife every happiness in their new country home near Malpas. In reply John Gribbin revealed that he had originally wanted to be a farmer; his parents had thought otherwise but at last he would realise part of his youthful ambition.
<![if !vml]>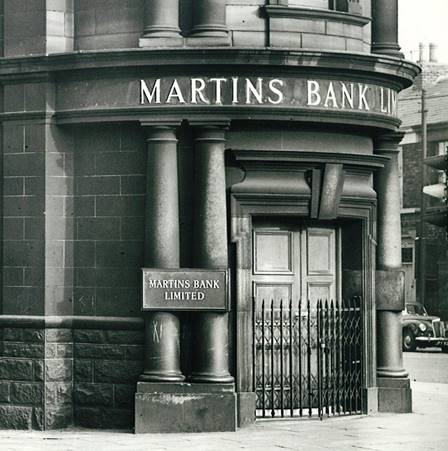 <![endif]>
Image © Barclays Ref 0030/1682<![if !vml]>

<![endif]>
Title:
Type:
Address:
Index Number and District:
Hours:
Telephone:
Services:
Manager:
Martins Bank Limited 11-97-70 Liverpool Smithdown
Full Branch
1 Smithdown Road Liverpool 07
37 Liverpool
Mon to Fri 1000-1500
Saturday 0900-1130
051 733 3395/6
Nightsafe Installed
Mr F P Wilson Manager
September 1886
18 December 1918
3 January 1928
15 December 1969
22 March 1974
Currently
Opened by Bank of Liverpool
Bank of Liverpool and Martins
Martins Bank Limited
Barclays Bank Limited 20-50-88 Liverpool Smithdown
Closed
Funeral Directors