<![if !vml]>

<![endif]><![if !vml]>

<![endif]>
<![if !vml]>

<![endif]>
<![if !vml]>

<![endif]>
The Reichenbach falls…
<![if !vml]>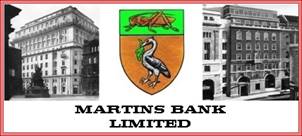 <![endif]>In 1962 Martins Bank's links with the great Sherlock Holmes are finally severed when the Branch at 219 Baker Street is closed and the business transferred to new premises at Castrol House, Marylebone Road.  Martins' new branches are always a talking point where design is concerned, however in the days when air-conditioning is still an American style luxury, the branch might look nice, but some members of staff find it an uncomfortable place to work.10.5 You can read more about this in the magazine article below. 
<![if !vml]>

<![endif]>
<![if !vml]>

<![endif]>
<![if !vml]>

<![endif]>
<![if !vml]>

<![endif]>
If you remember working at Castrol House or being a customer there, we'd love to hear your memories of conducting business there, or working in sweltering conditions whilst still going to extremes to be helpful!
<![if !vml]>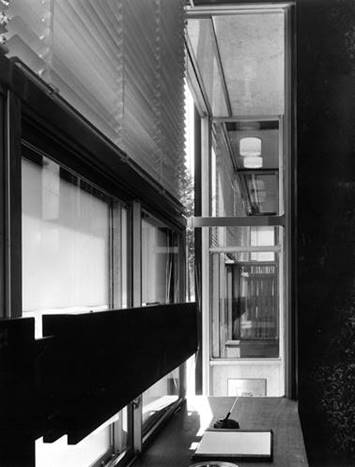 <![endif]>
<![if !vml]>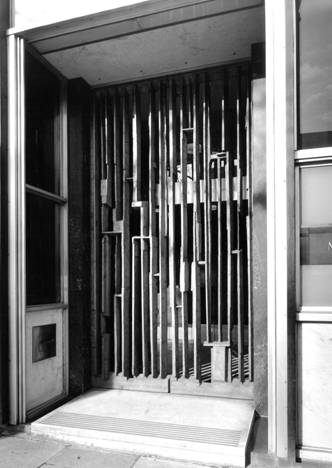 <![endif]><![if !vml]>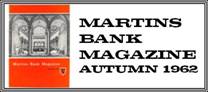 <![endif]>We paid a visit to Marylebone Road to see the new premises shortly after the business was transferred from Baker Street. Our visit to see the staff was finally made, after postponement, on July 30th. Castrol House, in which the branch is situated, is a magnificent new building of the glass and chrome variety, almost opposite Marylebone Town Hall. Externally, our branch inevitably draws unto itself some of the aura of its imposing setting. Internally, it is quite different from what we have come to expect from our new branches. The ceiling lighting is subdued, the walls are dark and the fittings are a little austere, so that although the effect is pleasing, it does not evoke that gasp of admiration which is often heard when a new branch is entered for the first time. The effect is, of course, deliberate in order to get the maximum effect of the glass doors and front. From the point of view of the staff it gets uncomfortably hot, a problem which has been there since the branch opened and which, despite additional ventilation, remains.
In recent years we have almost come to regard the staff of the London District as a float­ing population, so many have been the changes in personnel, especially among the girls. It was, therefore, a pleasant surprise to find Miss P. A. Loader and Miss T. P. Carey still with us, and doing excellent jobs for the Bank. Miss Loader entered the Bank in 1958 at Ludgate Circus, went to Baker Street the same year and thence to Marylebone Road. Miss Carey started her service at Lombard Street in 1959 and went to Marylebone Road in 1960. With so much mechanisation around,; it struck an odd note to find a London branch still on hand posting, but partial mechanisation has taken place recently. The Manager of the branch is a Yorkshireman, Mr. H. A. Packett, whose service prior to the last war was performed in Bradford. From 1940-46 he was with the Royal Scots, with three years in the Mediterranean—Italy and Palestine. In 1946 came an invitation to spend two years in London Foreign, as it then was, and, liking life in the London District, Mr. Packett decided to settle there. From 1949 to 1951 he served on the London Relief staff, and then went to Oxford Circus. In 1953 he was transferred to Victoria House, Westminster, and in 1959 he was ap­pointed Assistant Manager at Kingsway. He became Manager at Marylebone Road last year.
<![if !vml]>

<![endif]>
Second in command is Mr. F. W. Crouch, whose whole career since <![if !vml]>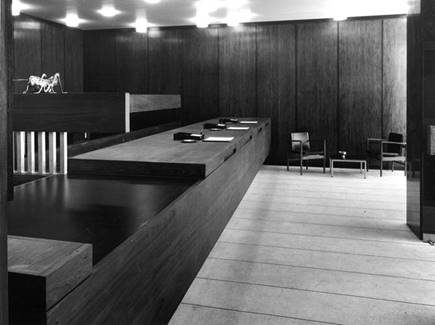 <![endif]>he entered the Bank in 1925 has been spent in the London District, at Swanley, Sidcup, Eltham (where he first became a signing officer), District Office, Tothill Street, Baker Street and at Marylebone Road, where he is again a signing officer. M. J. Francis entered the Bank at Oxford in 1955 and came to London only last year. K. J. Richardson came to Marylebone Road this year, his previous service having been at Lombard Street, on Relief, Southall and Cocks Biddulph, with a spell on National Service, 1955-57. M. H. Middleton is a late entrant, whose previous service was with British Railways. He has been with the Bank since 1960, first at Baker Street. B. V. Brehout, a Devonian by birth and a Channel Islander by ancestry, joined the Bank in 1959 at Baker Street. The junior male member of the staff, D. D. Coleman, also started his career at Baker Street in 1960. The staff are keen, and are obviously a well knit team. It was a pleasure to meet them, to renew old friendships and to meet new colleagues. They are doing a good job in a district where the quality of the service they give and its subsequent recommendation is the soundest way of getting new business.
<![if !vml]>

<![endif]>
What lurks in Castrol House?<![if !vml]>

<![endif]>
<![if !vml]>

<![endif]>