<![if !vml]>

<![endif]>
<![if !vml]>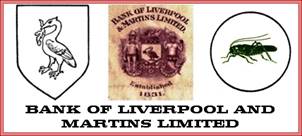 <![endif]>
<![if !vml]>

<![endif]>
<![if !vml]>

<![endif]><![if !vml]>

<![endif]>
Extract from the Bank of Liverpool and Martins Annual Report and Accounts for 1922 © Barclays
<![if !vml]>

<![endif]>
1922 sees the continued expansion of the Bank of Liverpool and Martins. Boosted by the addition of new Manchester and Halifax districts, the Bank begins to open and plan for new Branches and sub-Branches throughout the country, as well as securing the site on which ten years later Martins Bank's lavish new Head Office Premises will stand.  Workington, starts life as a full Branch, but is only open for twelve years, ending its short life in 1934, as a sub-Branch to Cockermouth. The only reference to the closure of this office is made in the Retirements Section of Martins Bank Magazine's Summer 1968 issue:  Mr A N Darvell (image below) is recorded as "undertaking the sad duty of closing our Workington branch".  Mr F J Blacklock is listed as Manager in Kelly's Directory of Cumberland 1930 (above), and Workington is downgraded to sub-Branch status in the same year. 
<![if !vml]>

<![endif]>
<![if !vml]>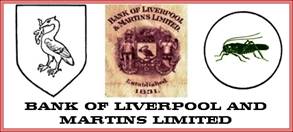 <![endif]>X
POW ST WORKINGTON, 1920s/30s – Image © Valentine and successors
<![if !vml]>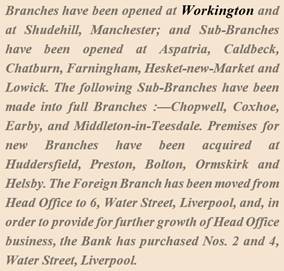 <![endif]>
<![if !vml]>

<![endif]>
Image © Kelly's Directory of Cumberland 1930
<![if !vml]>

<![endif]><![if !vml]>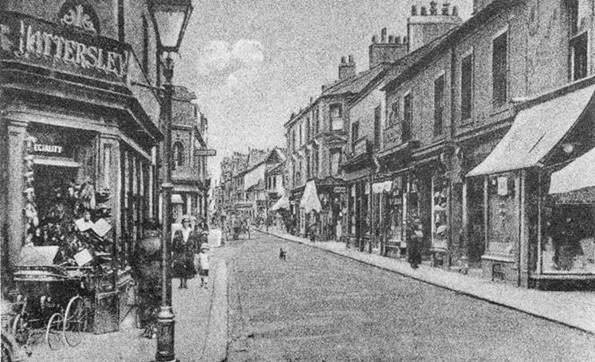 <![endif]>
Extracts from Annual Report and Accounts © Barclays 1922, 1927, 1930 and 1933
<![if !vml]>

<![endif]>
Image © BT 1927
We have no images of the original staff, but we know from reference to the Annual Report and Accounts of the Bank of Liverpool and Martins, and of Martins Bank itself, that the Branch was managed from opening by Mr T Cleasby, succeeded in 1927 by Francis J Blacklock, and in 1930 it falls to Mr B E Jones, Manager of Cockermouth to be responsible for Workington until 1933 when Cockermouth's new Manager Mr P S Winn takes over. We assume that Mr Darvell is appointed Clerk in Charge sometime around 1930. We would love to uncover more of the story of this seemingly "doomed" branch. Sometimes, a small scrap of evidence can be vital, and in the absence of information about a particular Branch, even an entry in a phonebook confirming its existence, is gold dust… Interestingly Workington's address is recorded as both 31 and 33 Pow Street. More detail may exist in local almanacs from the time the branch was open, and we will update this page with any new details as and when we find them.
<![if !vml]>

<![endif]>
Title:
Type:
Address:
District:
Hours:
Telephone:
Services:
Manager:
11-887 Workington
Full Branch 1922 to 1930
Sub-Branch to Cockermouth 1930 to 1934
31/33 Pow Street Workington Cumberland
Northern
Not Known
Workington 190
Not Known
Mr Francis J Blacklock Manager 1930
Mr A N Darvell Clerk in Charge 1934