<![if !vml]>

<![endif]>
<![if !vml]>

<![endif]>
<![if !vml]>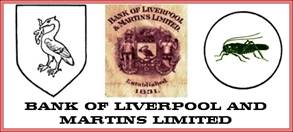 <![endif]>
This advertisement is printed in the local newspaper on 18 November 1919 announcing the arrival of Sub-Branches at Penrith Auction Mart and at Troutbeck Auction Mart. Not to be confused with Martins Bank's Sub-Branch at TROUTBECK (Windermere), this is Troutbeck Penrith which is opened by the Bank of Liverpool and Martins, and closed at the start of the Second World War.  There are two more branches in the Penrith area that also close around this time – Shap and Langwathby. 
<![if !vml]>

<![endif]>
<![if !vml]>

<![endif]>
<![if !vml]>

<![endif]>
The Kennett Committee, charged with finding ever more number of able bodied people to help the War Effort makes great demands on the Bank's Staff throughout the War, and for Martins this policy means the end for many small branches which cannot be sustained without staff are just not reopened after the War.  Very little information is available for these tiny outlets, and currently we have no images of Troutbeck. 
<![if !vml]>

<![endif]>
<![if !vml]>

<![endif]>
Image © Martins Bank Archive Collection – Advertisement re-mastered 2018
<![if !vml]>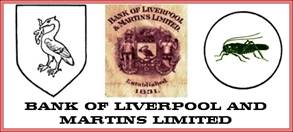 <![endif]>
<![if !vml]>

<![endif]><![if !vml]>

<![endif]>
Extract from the Bank of Liverpool and Martins Annual Report and Accounts for 1919 – © Barclays
<![if !vml]>

<![endif]>
If you can help with images and/or information about this or any of Martins Bank's almost 1000 branch locations, please do get in touch with us at the usual address gutinfo@btinternet.com.  Penrith's sub-Branch at Glenridding (Patterdale) fares better, and is still open at the time of the merger with Barclays in 1969.
Title:
Type:
Address:
Index No and District:
Hours:
Telephone:
Services:
Manager:
11-672 Troutbeck (Penrith)
Sub to 11-672 Penrith
Troutbeck Penrith Cumberland
219 Northern
Not known
No Saturday opening
Penrith 2235/6
No Nightsafe
Mr John G Holliday Manager (Penrith, 1939)