<![if !vml]>

<![endif]>
<![if !vml]>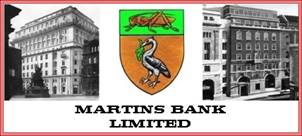 <![endif]>
From the original 1936 plans held by Martins Bank's Premises Department
<![if !vml]>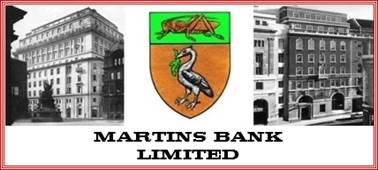 <![endif]>
<![if !vml]>

<![endif]><![if !vml]>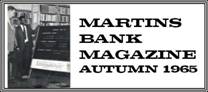 <![endif]>Wolverhampton is amongst the first of Martins Bank's Midland District Branches, opening in 1936 at Queen Square.  Although there is no image of the Branch in the Barclays collection,  there is a copy (above) of the Architect's plans for the Branch, and we would also like to thank friend of the Archive Keith Mason for his help with this and other Midland District Branches.  A Branch image from Martins' time is still being sought, and below, thanks once again to Keith Mason, we have a glimpse of how the building looked in March 2015 when the Britannia Bank met its demise., and the building was once more "To Let"…
If you can help with images and/or information about this or any of Martins' 930+ Branches, please do get in touch with us at the usual address gutinfo@btinternet.com   It will be another thirty-two years before a second Branch is opened in Wolverhampton, this time at Waterloo Road. It is this second Branch, opened in 1968, that flies the flag on its own for Martins, as Queen Square is not taken on by Barclays.  For Queen Square Branch, we have two features from Martins Bank Magazine.  In the first, we visit Queen Square in the Autumn of 1965, where, apparently, there is something called "enlightened" management (?)   The Winter 1965 issue carries a story by a member of the staff, Malcolm Sly, who 1965 provides a rather unusual Christmas Greeting in the form of a self depricating account of learning to play the euphonium and balancing this with the reactions of his wife and the neighbours…
<![if !vml]>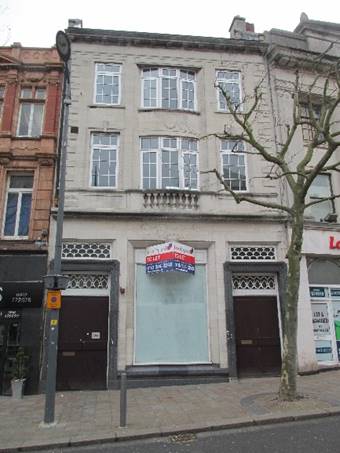 <![endif]>
"Precious little glamour, but
plenty of enlightened management…"
<![if !vml]>

<![endif]>
<![if !vml]>

<![endif]>We manoeuvred the car into the tortuous traffic system and headed through Walsall's factory-lined streets towards the factory-lined streets of Wolverhampton where we found a Branch built 30 years ago and still sporting the dark mahogany of pre-war banking decor. This is a remarkable Branch in that it can, by most careful plotting, just accommodate everyone on the ground floor leaving the manager's room for the manager, no room for the assistant manager and hardly any room for anybody.  The scheme entails the cashiers remaining at the counter after they have balanced and, since that is impossible, life becomes testing when holidays and illness do not intervene. But nobody grumbled, because it was nobody's fault. Business grows, staffs increase, adjoining premises are not for sale, new sites are not always where one wants them to be, and here in Wolverhampton, as elsewhere, the staff jolly each other along.
<![if !vml]>

<![endif]>
<![if !vml]>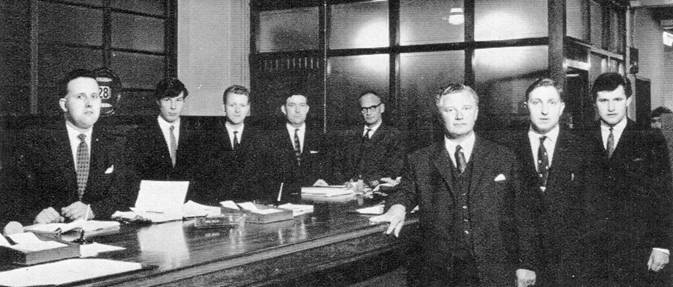 <![endif]>
<![if !vml]>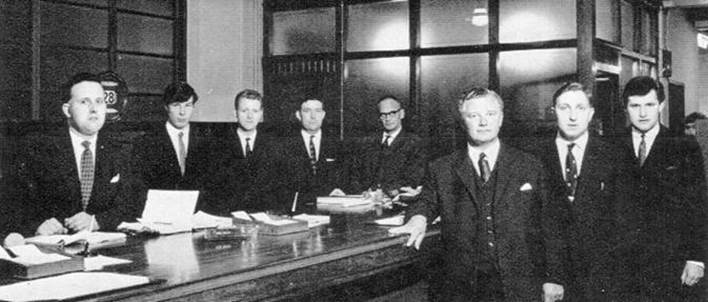 <![endif]>
Left to right: A. D. Home,  S. V. H. Hanson, D. W. McFarlane,  K. Legan (Pro Manager),  
C. T. Kennedy (Assistant Manager)  A. C. Bater (Manager), M. L. Sly,  G. Newell
<![if !vml]>

<![endif]>
For sheer stickability we hand a bouquet to the girls of the Branch who for the record were photographed in the machine room. There is a complicated route to a staff room and voucher room upstairs and an even more complicated route downstairs to the heating system which in very cold weather heats more effectively with the door ajar if we are to believe the notice pinned to it. But it is doubtful whether anyone could organise the Branch any better than it is organised in present circumstances. The previous managers and the Branches from which they retired were Mr H. Douglas (Bristol), Mr J. E. Leake (Huddersfield) and Mr S. C. Brayshaw (Wolver­hampton).
<![if !vml]>

<![endif]>
<![if !vml]>

<![endif]>
<![if !vml]>

<![endif]>
Left to right: Miss S. Tennant,  Miss A. P. Soffe, Mrs M. Beardmore, Mrs A. Hodges, Miss P. Nock,
 Mrs V. Mehaffey, Miss C. A. Clare, Miss B. M. Cooper
<![if !vml]>

<![endif]>
At present that ebullient character Mr A. C. Bater achieves the impossible whenever he can and very often when it seems that he can't. A Canadian upbring­ing, schooling in England followed by war service and a devotion to rugby and cricket are an unusual recipe for success in management at Wolverhampton and 'Spud' Bater does not let life get on top of him or those who work for him. There is precious little glamour about these industrial Branches but there is enlightened management which is particularly communicable to those with interest and enthusiasm. Fortunately it cannot be put in a box and exported like so many products of the Midlands.
<![if !vml]>

<![endif]>
Euphonium lessons…
<![if !vml]>

<![endif]>
<![if !vml]>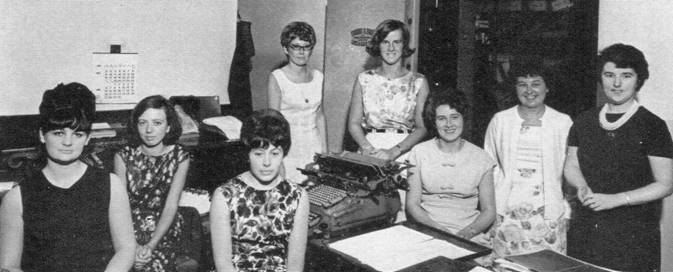 <![endif]>
<![if !vml]>

<![endif]>
<![if !vml]>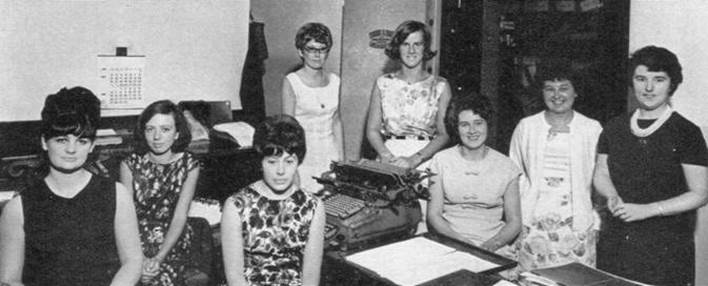 <![endif]>I have always wished that I could play an instrument and have been interested for some time in brass bands, so when a letter appeared in our local paper towards the end of last year asking for volunteers for the Aldridge Town Band this seemed to offer a golden opportunity to realise one of my ambitions: tuition would be free, also the loan of instruments, and anyone interested was invited to the learners' classes on Mondays and Thursdays. I duly presented myself and was given a euphonium which is not the largest of the instruments, but if promo­tion means moving to bigger things I shall decline. After trying unsuccessfully for ten minutes to produce a single note it was explained to me that puffing of cheeks was unnecessary and 'tonguing' was the only effort required.
<![if !vml]>

<![endif]><![if !vml]>

<![endif]>
That night I took the euphonium home and my wife was highly amused.  The instrument costs between £45 and £100 depending on make and quality.  It requires care and maintenance and is best cleaned with a damp chamois leather and then polished with a soft cloth. The inside too needs cleaning from time to time by warm soapy water being poured through and then rinsed clear. The process involves turning it over and over until empty and while a small instrument presents no difficulty a euphonium is different. The first time I blew through it to check I deluged the cat and thereafter I have cleaned the instrument over the bath. After a few weeks concentrating on notes and scales I graduated to short tunes free from sharps or flats and, in common time—four beats to the bar with each note of the same length.
<![if !vml]>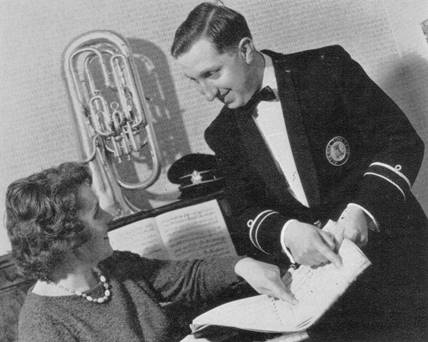 <![endif]>Further progress was marked by the group of learners together playing hymns and waltz melodies containing occasional sharps and flats. Apart from the weekly tuition I managed up to half an hour's practice daily much to the amusement of the neighbours. Subsequently I have noticed that our semi-detached neighbours. While continuing to speak to us, do not mention the subject although our detached neighbours regularly enquire about progress. My wife having overcome her initial hysterics has helped enormously by assisting me to read music. Eventually about six of us were invited to sit in with the band at the Monday night rehearsals. This was quite an ordeal at first but the members were very under­standing and helped whenever possible, and at the beginning we were not faced with anything too difficult. When wrong notes are played or the timing is incorrect the culprit is usually asked by the conductor to perform 'solo' until perfection is attained. This can be worse than being at school and the first time it happened to me, at full rehearsal, I prayed for the floor to open. The band rehearses in the premises of the Aldridge 'Over 60 Club', a building some distance from the road and from any houses and almost equidistant from the health centre on one side and the mortuary on the other, but I do not think this has any special significance. It was here in May that we began serious work for Civic Sunday when the band would lead the Chairman of the Council to church followed by a party of scouts, guides, cadets and local services representatives.
<![if !vml]>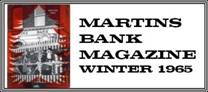 <![endif]>The occasion entailed four weeks of solid concentration on three march tunes and in the final week we practised marching and playing—an enlightening experience. To play an instrument is one thing; to march along while playing is very difficult. However, all went well and in July we were required to play at the Horticultural Society's annual show. For this we rehearsed an hour's pro­gramme of popular tunes, marches and waltzes and, after repeating the programme later in the afternoon, we were given tea in the officials' tent. The band's engagements were somewhat limited in the summer because of the number of newcomers but other engagements have now been undertaken. Those at long distance are accomplished by coach: locally we are fortunate in the amount of private transport avail­able, for not all the band's instruments are suited to mini-motoring.
We have 4 horns, 7 cornets, 3 trombones, 2 eupho­niums, 2 baritones and 4 basses: those who play them include a tax inspector, railway supervisor, teacher, painter, computer technician, ambulance driver, TV engineer, policeman, plumber, builder, machinist, a minister and several grammar school boys. Our ambulance driver is the band's humourist and our cornet-playing TV engineer is the outstanding enthusiast who. While stands, chairs and music are being collected after practice, continues playing alone until the very last minute. Our uniform, provided free and 'fitted' if required, comprises black trousers and jacket with light blue lapels, gold braided cuffs and the Aldridge emblem sewn on the top pocket: the cap is the usual type worn by bandsmen. One gains confidence as one goes along but on my first public appearance with the band I had mixed feelings—nervousness until we started to play, followed by exhilaration and a sense of achievement. I still attend the learners' classes and hope with continued practice to become proficient in eighteen months. I like to think that by that time I will still be on speaking terms with the neighbours.
<![if !vml]>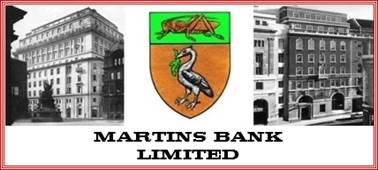 <![endif]>