<![if !vml]>

<![endif]>
<![if !vml]>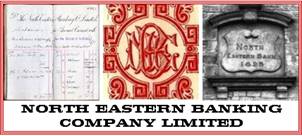 <![endif]>
Image © Barclays Ref 30-2575
<![if !vml]>

<![endif]>
The North Eastern Banking Company opens a Branch at Seaham Harbour in 1898, and later, <![if !vml]>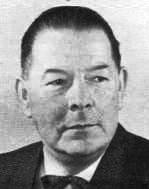 <![endif]>under the ownership of the Bank of Liverpool and Martins, a sub branch is added at Dawdon.  This however turns out to be a short lived arrangement, and Dawdon is closed by Martins Bank in 1932, along with a number of tiny sub offices in order to help pay for the lavish new Head Offices and the rebuilding of 68 Lombard Street. For our Seaham feature, we go back to April 1963.  Just five days after the official celebrations of four hundred years of Martins Bank, Seaham Manager Mr R L Scott is retiring from an incredible forty-six years' service with the Bank…
<![if !vml]>

<![endif]>
<![if !vml]>

<![endif]><![if !vml]>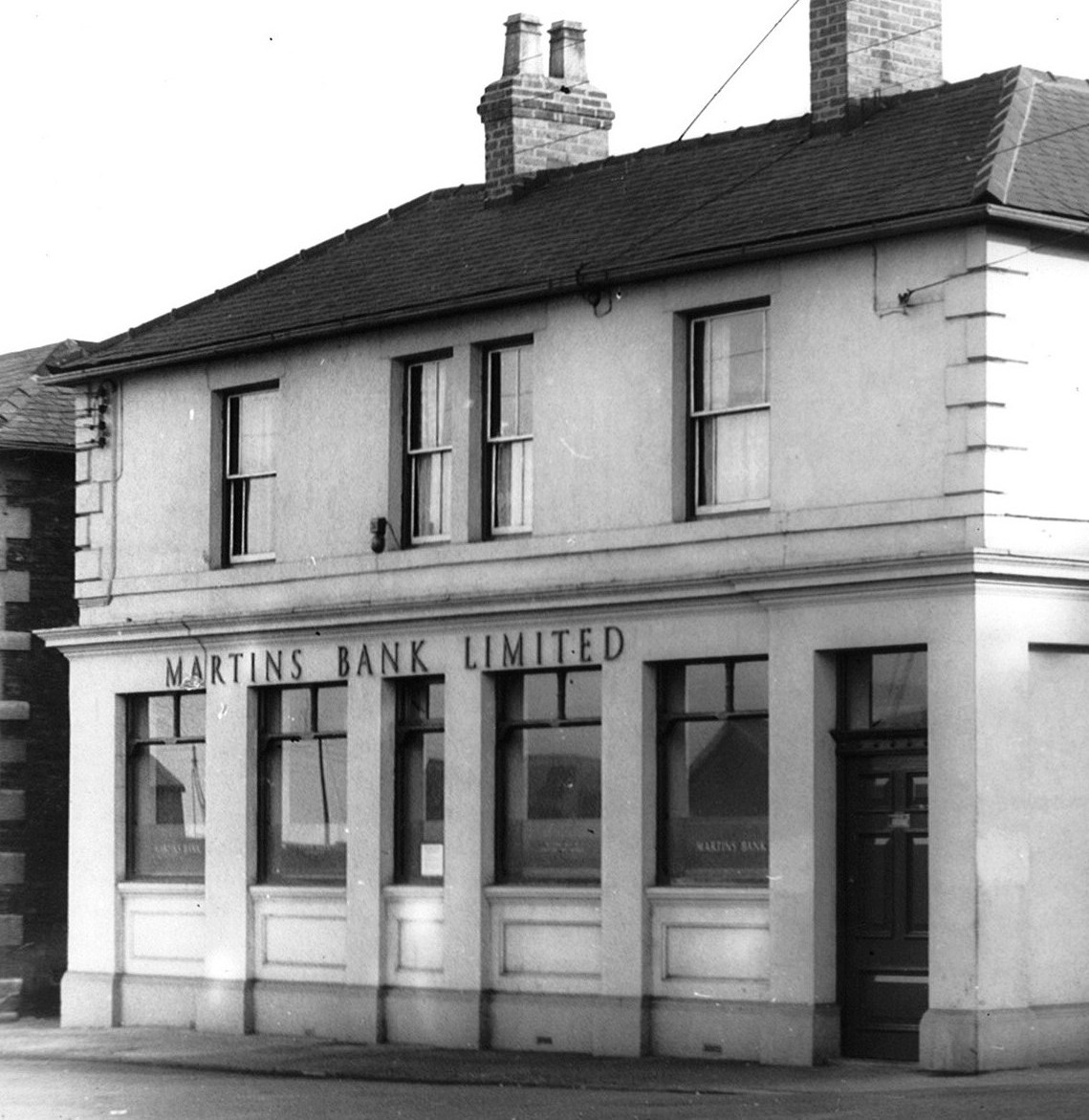 <![endif]>There was a happy, informal gathering at the Conservative Club, Seaham, to mark the re­tirement of Mr. R. L. Scott who, after 46 years' service, the last 13 of which had been spent as Mana­ger at Seaham, retired at the end of April. Some 60 past and present colleagues and customers attended and were most liberally enter­tained. Mr. F. J. Savage of Seaham branch, in making the presentation of a gold wristlet watch and a wallet of notes on behalf of many friends, wished both Mr. and Mrs. Scott a very long and happy retirement.  It is Mr. Scott's intention to purchase a picture with the gift of money.
<![if !vml]>

<![endif]>
<![if !vml]>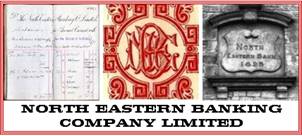 <![endif]>
Image © Barclays Ref 30-2575
<![if !vml]>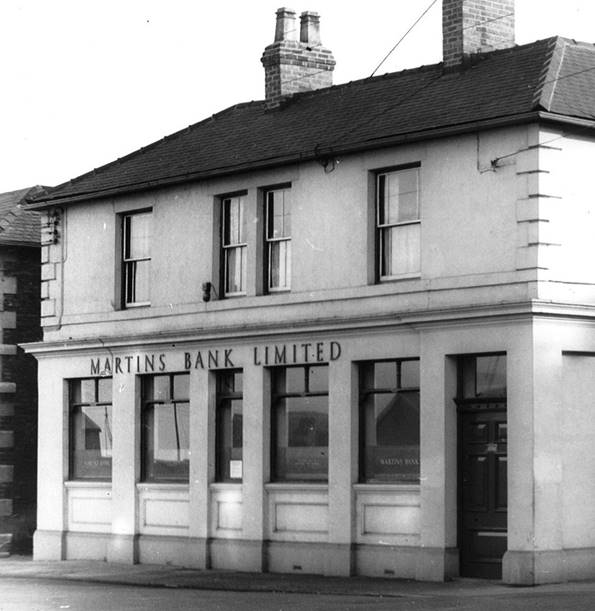 <![endif]>
Replying in his inimitable man­ner, Mr. Scott told his guests how he entered the service of the Bank and, to the amazement of all present, including his wife, he produced the original letter to his mother advising her that there would be a vacancy at the Bank of Liverpool, Sedgefield, if her young son cared to apply for it and attained the very high standard required by the Bank. During the course of the even­ing a bouquet was presented to Mrs. Scott.  A few days prior to his retire­ment, Mr. Scott was entertained to lunch at Grey Street by the District General Management and on the last day, Mr. H. Ryder (North Eastern Assistant District Manager) called at the branch to tender good wishes for the future. After entering the Bank at Sedgefield in 1917 Mr. Scott subsequently served at West Cornforth, Newcastle, Spennymoor, Loftus and Quayside, before mov­ing in 1939 to North Eastern District Office. He served in the Intelligence Corps during the war and on his return to civilian life worked at Clayton Street and Elswick before his appointment as Manager at Seaham in 1950.
<![if !vml]>

<![endif]>
Mr L Walker
Joined the Bank Here 1916
Acting Manager 1942-46
Mr J H Wedderburn
Manager
1939 to 1948
Mr M A Charlton
On the Staff
1946 to 1950
Mr R W Wilson
Joined the Bank Here
1949 to 1951
Mr R L Scott
Manager
1950 to 1963
Mr R Thompson
On the Staff
1951 to 1952
Mr M Walker
Joined the Bank Here
1952 to 1955
Mr J Winstanley
Manager
1963 to 1966
Title:
Type:
Address:
Index Number and District:
Hours:
Telephone:
Services:
Manager:
11-57-70 Seaham
Full Branch until 1969
3 Church Street Seaham County Durham
353 North Eastern
Mon to Fri 1000-1500
Saturday 0900-1130
Seaham 2366
Nightsafe Installed
Mr J K Lindsay Clerk in Charge
1 December 1898
7 August 1914
18 December 1918
3 January 1928
15 December 1969
24 February 1978
North Eastern Banking Company
Bank of Liverpool
Bank of Liverpool and Martins Limited
Martins Bank Limited
Barclays Bank Limited 20-76-20 Seaham
Closed