<![if !vml]>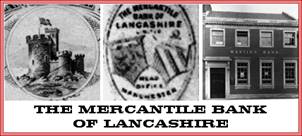 <![endif]>
<![if !vml]>

<![endif]>
<![if !vml]>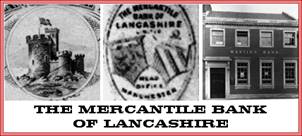 <![endif]>
Between 1928 and 1969 Martins Bank operates a total of seven branches in the Southport area, including nearby Ainsdale and Birkdale. In the large seaside town of Southport itself, Eastbank Street is an original Branch of the Mercantile Bank of Lancashire. It is one of three Southport Branches that come to the eventual ownership of Martins Bank Limited from the 1928 amalgamation of the Lancashire and Yorkshire Bank with the Bank of Liverpool and Martins.   Of the other two, 415 Lord Street doesn't last very long, closing in 1934, with St Luke's Branch managing a further 85 years, being closed as a branch of Barclays in 2013. In this beautiful photograph of Eastbank street Branch, we can clearly see that Redmans Bacon Shop was positioned handily opposite! In addition to the doorplate sign displaying "Martins Bank Limited", there is an additional sign breaking the branch name into four words, one above the other – "East Bank Street Branch".
<![if !vml]>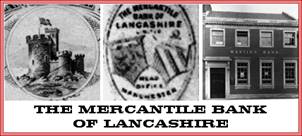 <![endif]>
In Service: 1891 until 31 October 1988
For our feature, we drop in on the retirement celebrations of Mr Hobley, who has had a long career of forty-three years with the Bank, and has been the Manager at Southport's Eastbank Street for seventeen of them. Martins Bank Magazine has all the details…
<![if !vml]>

<![endif]>
<![if !vml]>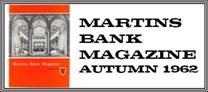 <![endif]><![if !vml]>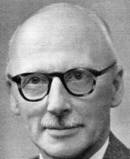 <![endif]>The retirement of Mr. J. W. Hobley at the end of June brought a gathering of friends, which included past and present colleagues and several distinguished customers, to Eastbank Street, Southport, on the afternoon of June 27th, to witness the presentation of a cheque on behalf of the subscribers by Mr. Ian Buchanan, Liverpool District General Manager. The formal part of the proceedings was opened by Mr. R. F. Creer, who welcomed the guests and paid his own tribute to Mr. Hobley. A bouquet was then presented to Mrs. Hobley, whom everyone was delighted to see, by Miss G. Rank. Mr. Buchanan thanked Mr. Hobley on behalf of the General Management for his long and excellent service and expressed the good wishes of everyone for a very happy retirement.
<![if !vml]>

<![endif]><![if !vml]>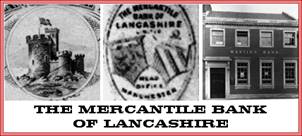 <![endif]>
After Mr. Hobley had suitably replied in a speech embellished with one or two spectacular anecdotes the company settled down to the enjoyment of some excellent refreshments. Mr. Hobley entered the Lancashire & Yorkshire Bank in 1919. He made his first acquaintance with Eastbank Street in 1924 and in 1932 he was transfer­red to Heywoods branch. In 1935 he went to Linacre and the following year he was back at Eastbank Street, this time as second-in-command. A spell at Linacre followed in 1943 and one at Formby in 1944 and then, in 1945, he was appointed Manager at Eastbank Street, a post which he held until his retirement. Mr. and Mrs. Hobley are going to live near Appleby and we wish them every happiness in the quieter life of the country.
<![if !vml]>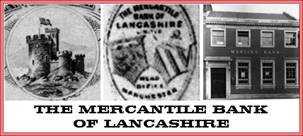 <![endif]>