<![if !vml]>

<![endif]>
<![if !vml]>

<![endif]>
<![if !vml]>

<![endif]>
Please sir, I want some more…
<![if !vml]>

<![endif]>
Throughout the history of Banking, Life for some of the younger male staff has never been too easy. Sexism places a lot of responsibility on the shoulders of the immature "managers of the future" – some must cope with living away from home on a very low salary, and even as late as the 1950s some are responsible for stoking the boiler to keep the branch warm!   Then there is the endless wait for a pay rise, and trying to reach the minimum earnings level to be given the Bank's permission to marry! Looking back to around the year 1900, the following letter, reproduced in FOUR CENTURIES OF BANKING Vol II (© Martins Bank Limited 1968), tells us of the plight of a member of staff of the North Eastern Banking Company, whose efforts having garnered a small advancement in salary, decides to tell the bank it is not enough!
<![if !vml]>

<![endif]>
<![if !vml]>

<![endif]>
<![if !vml]>

<![endif]>
<![if !vml]>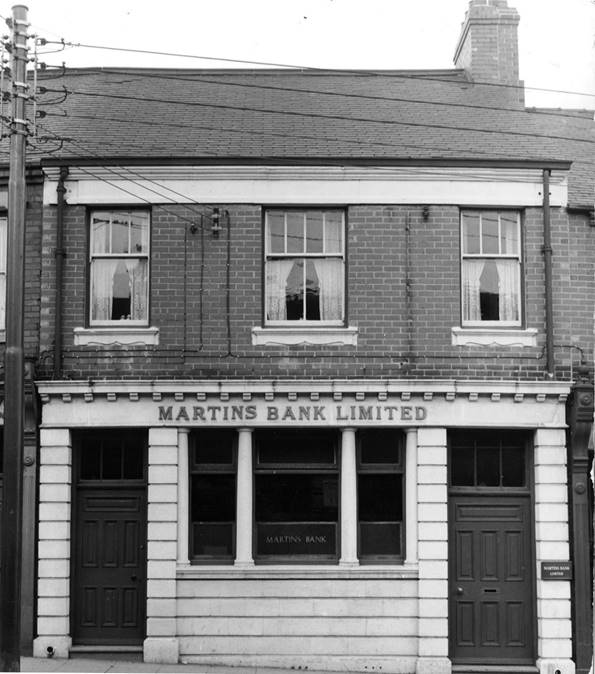 <![endif]>
In Service: 1911 until 7 April 2000
<![if !vml]>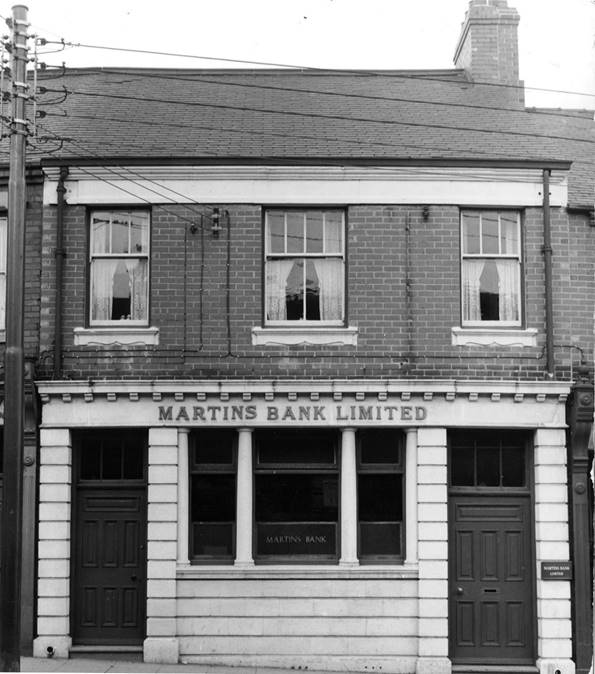 <![endif]>
<![if !vml]>

<![endif]>
Image © Barclays Ref 0030-0876
<![if !vml]>

<![endif]>
<![if !vml]>

<![endif]>
<![if !vml]>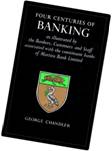 <![endif]>"I beg to thank you very much for increasing my salary by £10 for this year, but owing to the experiences I have gone through during the last 16 months in connexion with the Bank, and because of the encourag­ing remark you made at Easington Colliery in July last to the effect that you would see what you could do for me as regards my salary this year, I expected a larger increase.  During my 10 months stay at Easington Colliery it cost me £10 more to live, owing to lodgings being so expensive there.  May I also mention that I became engaged to be married last year and as the lady is a little older than I am, it concerns me greatly to think that at the present rate of increase, it will be years before I can get married, whereas I hoped to be so next year sometime".
Asking the Bank for permission to marry was written into the rules for male clerks, as again in these sexist times, a man was expected to be able to earn enough to keep himself and a wife.  Marriage was therefore forbidden until salary reached a prescribed limit. We wonder what became of this particular clerk - and his tiny emoluments - as the outcome of his story is not told!  Easington colliery Branch is opened in 1911 by the North eastern Banking company, and remains in service until being closed by Barclays in April 2000. Our retirement feature concerns Mr Taylor who hangs up his Bank tie in the Summer of 1960, and retired from Easington Colliery Branch after a long and happy career…
<![if !vml]>

<![endif]>
<![if !vml]>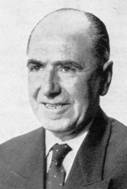 <![endif]><![if !vml]>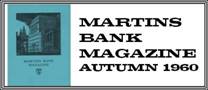 <![endif]>At the end of July, Mr. William Taylor, Manager, Easington Colliery branch, retired after 43 years' service. He entered the Bank in 1917 at King Street, South Shields, and the following year was called up for military service, from which he returned in 1920. Between the two wars he served at Southwick, Sunderland, King Street, Sunderland again, and in the North Eastern District General Manager's Department.  He served in the second world war from 1943-1946, being awarded the United States Bronze Star Medal. He then served at King Street, North Shields and Gateshead, being ap­pointed Manager at Easington Colliery in 1955.  On July 30th Mr. and Mrs. Taylor enter­tained the staff of the branch and several former colleagues to tea, and during the course of the proceedings Mr. Cuthbert, cashier at the branch, presented Mr. Taylor on behalf of the subscribers with a portable transistor radio set, and Miss Ann Baker presented a bouquet to Mrs. Taylor. Mr. Cuthbert made a delightful speech in which he made reference to the great affection and regard in which staff and customers alike hold Mr. Taylor.  In his reply Mr. Taylor thanked his colleagues for their loyal service and co­operation and mentioned with pride that in his 43 years' service he had only taken two weeks off on account of sickness. He then invited his guests to his home where a very happy evening was spent. During the day many of Mr. Taylor's former colleagues who were unable to attend the ceremony had telephoned their good wishes and Mr. H. Ryder had called at the branch to convey the thanks of the North Eastern District Office officials for his services and their good wishes for his retirement. Mr. and Mrs. Taylor commenced their retirement by flying to Germany to visit their daughter and son-in-law.
<![if !vml]>

<![endif]>
Title:
Type:
Address:
Index Number and District:
Hours:
Telephone:
Services:
Manager:
11-50-30 Easington Colliery
Full Branch
Seaside Lane Easington Colliery Peterlee County Durham
323 North Eastern
Mon to Fri 1000-1500
Saturday 0900-1130
Easington 217
Nightsafe Installed
Mr A Forsyth Manager