<![if !vml]>

<![endif]>
<![if !vml]>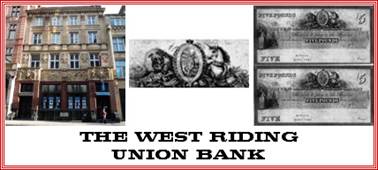 <![endif]>
<![if !vml]>

<![endif]>
Heckmondwike is an original branch of the West Riding Union Bank, which merges with the Lancashire and Yorkshire Bank in 1902.   The success of the L and Y Bank in absorbing other banks is what contributes many to the sheer number of branches held by Martins Bank.  In the North of England in particular, there is a branch practically every few miles.  
<![if !vml]>

<![endif]>
In Service: 1889 until 7 April 2000
<![if !vml]>

<![endif]>
<![if !vml]>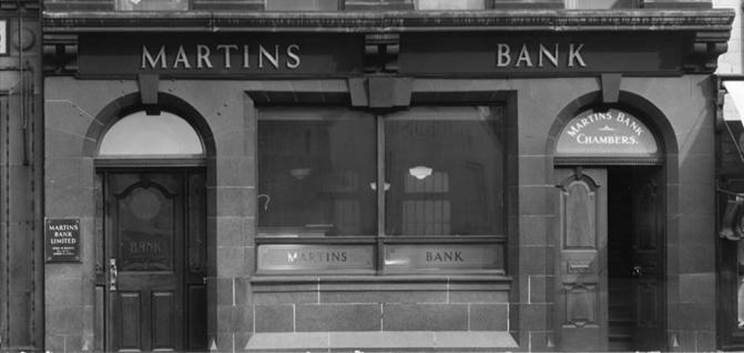 <![endif]>
Images © Barclays Ref 0030-1264
<![if !vml]>

<![endif]>
<![if !vml]>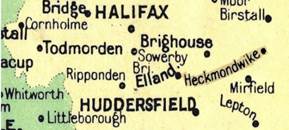 <![endif]>The Bank's buildings are often elaborate, some palatial, some tiny, many a talking point, but it is only when you fill these buildings with the memory of helpful Martins staff, that they really are brought back to life. Heckmondwike provides us with three stories from Martins Bank Magazine – each one is about a member of the staff – one at the start of her career, and two others who end their service at Heckmondwike…
<![if !vml]>

<![endif]>
Supergirl…
<![if !vml]>

<![endif]>
<![if !vml]>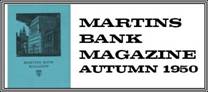 <![endif]><![if !vml]>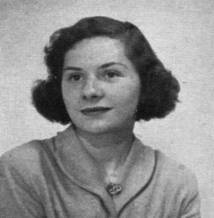 <![endif]>Miss Barbara P. Sharpe, who, on leaving school last September joined the staff of Heckmondwike branch, has won the Grand Prior Badge, the highest award for St. John Ambulance cadets and received  this  award  from Princess Margaret, Commandant-in-Chief of the St. John Ambulance Brigade Cadets, at the headquarters of the Brigade in London. She is the daughter of Mr. R. Sharpe, a Cashier at our Cleckheaton branch. Barbara was for six years a student of the Heckmondwike Grammar School and has been a keen member of the Gomersal St. John Nursing Cadets for a similar period, during which she has successfully passed twelve examinations, gaining the requisite number of proficiency certificates to qualify for the award. These include Home Nursing, Child Welfare, Hygiene, Clerical Ability, Care of Animals, Fire Fighting, The History of the Order of St. John, Interpretership (qualifying as linguist in French), Cookery, (three separate graded examinations) and Handicraft. Apart from her individual prowess, Barbara has captained a team from Gomersal St. John Ambulance Brigade Cadets which has been successful in winning the Anne Smith Cup for First Aid and Home Nursing open to all Spen Valley Corps of the Brigade; the Wheatleys Cup for First Aid, an open competition and the Carrington Cup for First Aid and Home Nursing, competed for by Brigades throughout the South Western area of Yorkshire. Barbara's mother is divisional superintendent of the Gomersal Nursing Division of St. John Ambulance Brigade.
<![if !vml]>

<![endif]>
| | |
| --- | --- |
| <![if !vml]><![endif]> | <![if !vml]><![endif]> |
Images © Barclays Ref 0030-1264
<![if !vml]>

<![endif]>
A retirement party…
<![if !vml]>

<![endif]>
<![if !vml]>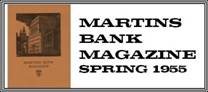 <![endif]><![if !vml]>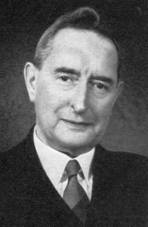 <![endif]> A large number of Mr. Heaton's colleagues attended a party at his home on the eve of his retirement at the end of November to have a very jolly evening and to present him with a walnut hall and card table. The presentation was made by Mr. L. Fisher who had worked with Mr. Heaton for over 20 years previous to his own retirement early last year. He paid tribute to Mr. Heaton's genial qualities and all the members of his staff voiced their appreciation of his kindness and friendliness to them. In addition to nearly all Mr. Heaton's past and present staff being present, Manchester was represented by Mr. H. Blundell and Mr. Herbert. Two others from over the Pennines were Mr. Pickup and Mr. Fisher. Mr. Dyson (Dewsbury), Mr. Taylor (Cleckheaton), Mr. Slater (Batley), and Mr. Mallinson (Shipley) were also present. Mr. Heaton's old friend and colleague, Mr. Owen, late Manager of Market Place, Huddersfield, was there to welcome him to the band of pensioners. Miss Sykes, a member of the Heckmondwike staff, presented Mrs. Heaton with a bouquet and Mr. and Mrs. Heaton both made happy responses to the many tributes paid to them. Mr. Heaton entered the service of the Lancashire and Yorkshire Bank in 1912 and was appointed Manager at Heckmondwike in 1934.
<![if !vml]>

<![endif]>
Three former Managers - still alive!
<![if !vml]>

<![endif]>
<![if !vml]>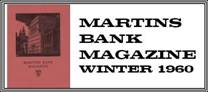 <![endif]><![if !vml]>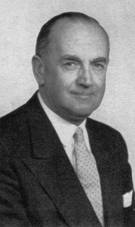 <![endif]> At the end of October Mr. I. Binns retired after 43 years' service and to mark the occasion he and Mrs. Binns held a cocktail party at Prospect Hall, Cleckheaton. Seven managers from neighbouring branches, two retired managers and a number of other colleagues and pensioners were present, and, of course, the members of the staff at Heckmondwike. The presentation of a nest of tables was made on behalf of the subscribers by Mr. Barber, second in command at Heckmond­wike, who spoke warmly of the long and loyal service of Mr. Binns. Owing to fog it was not possible for any representative of the Manchester District General Management to attend but Mr. Leake (Manager, Huddersfield) conveyed the good wishes and thanks of Mr. Tonge. After Mr. Binns had responded Mr. Heaton and Mr. Dyson added their tributes and Mr. Heaton mentioned that there would now be three former managers of Heckmondwike branch still alive. Mrs. Pyrah then presented a bouquet to Mrs. Binns. A few days earlier Mr. Binns was entertained to lunch at Spring Gardens by Mr. Tonge. Mr. Binns entered the Lancashire and Yorkshire Bank in 1917. He served at Batley from 1923-1937, and at Dewsbury from 1937 until 1954, apart from service with H. M. Forces, 1942-1946.  He was appointed Manager at Heckmondwike in 1954.
<![if !vml]>

<![endif]>
<![if !vml]><![endif]>

There is no contemporary photograph of Heckmondwike here, rather we compare two earlier versions of the building at 36 Market Place – 1922 and 1950. Not surprisingly, there is not too much difference, although one of them is in desperate need of a clean!

<![if !vml]><![endif]>

<![if !vml]><![endif]>

Image © Martins Bank Archive Collections

– The W N Townson Bequest

<![if !vml]><![endif]>

Image © Barclays Ref 0030/1264

<![if !supportMisalignedColumns]>
<![endif]>