<![if !vml]>

<![endif]>
<![if !vml]>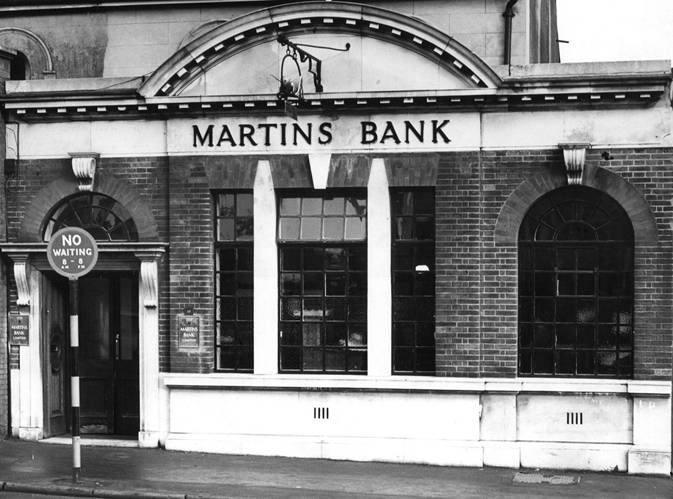 <![endif]>
Image © Barclays Ref 30/2859
<![if !vml]>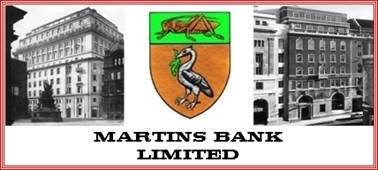 <![endif]>
<![if !vml]>

<![endif]>Martins Bank's Swanley Branch actually begins life a little further down the High Street, at number nine.  It is one of the original Kentish branches of Martins Private Bank, and like the town itself, it is orignally known as Swanley Junction.  The branch relocates to number seventeen HHHGFFJHMNigh Street in 1951, AND BECOMES SIMPLY Swanley Branch.  You can visit the original office at 9 High Street by clicking HERE .  Having made it through the merger with Barclays, Swanley Branch moves in 1972 to the new Swanley Centre, from where Barclays still trades today. For our feature, we go back to 1964, when Martins Bank Magazine arrives at the Branch to find everything covered in the dust and rubble of alterations…
<![if !vml]>

<![endif]>
<![if !vml]>

<![endif]>
<![if !vml]>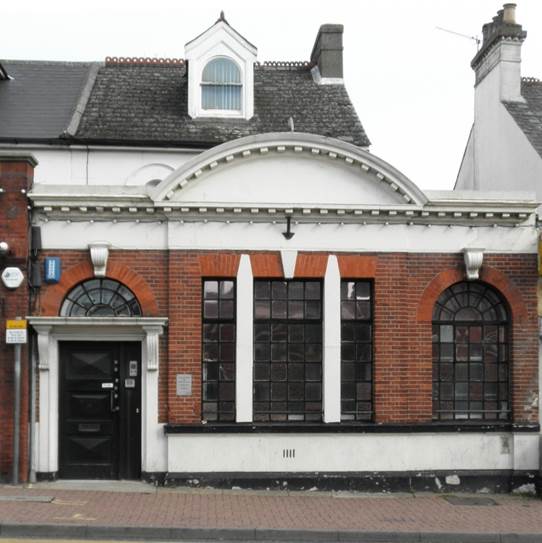 <![endif]>With plaster on the floor, the dog barking and the baby crying, a friend can so easily tell one to be a good chap and come back some other time for heaven's sake.Not so Mr Piper, a cricketer of some experience, who blandly deflected our fast one with 'Come inside. As you can see we are having alterations done.' We decided we liked Mr Piper. At a first glance the branch, which could house 7 and has a staff of 9, seemed to have 16 on the ground floor alone but we discerned representatives of other professions.  On the banking side were the charming Mr Haig (Pro Manager), the still-smiling Mr Herbert preparing, with Mr Harrison and the sub branch guard, the cash for the day at Farningham: there was Mr E. G. Cross, relieving while Mr Pestifield kept wicket for the London District at the Cricket Festival.
<![if !vml]>

<![endif]>Mr Cruikshank was also at the counter and Mrs Stevens at her typewriter, giving, like their colleagues, an impression that nothing at all out of the ordinary was going on but, having lived with these alterations since November, it is possible that the operation has become some­thing in the nature of a state of mind. There were two young men armed with bits of planking, an older man in overalls kneeling in a corner blowing on something and another, also in overalls, looking very hard at a blank wall: a fifth was saying quietly to a sixth who held a bucket 'you'd better put it there', 'there' looking to us perilously like the day's clearing. Mr Piper was there too—standing by us, that is, not on the day's clearing. A quick count makes the total 15, including the Editor, so the additional body in our earlier estimate must have been the stage army element carrying objects in and out of the door to the outside yard.  This door is behind Mr Piper's former room, already becoming part of the main office, and in front of his new room into which we were now ushered and invited to have a cup of tea.
<![if !vml]>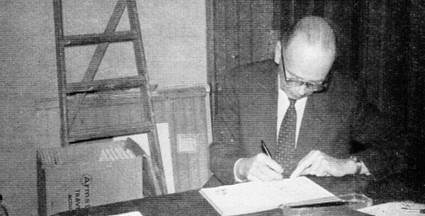 <![endif]>Mr Piper was not just content to play the bowling, he was going for it. And, editorially speaking, this really was a stroke of luck—branch banking in the raw—the poor lady cleaner having to be consoled periodi­cally for the layer of grey dust and grit which moves relentlessly behind her ever-active duster. The manager's room without its door where incoming phone calls demand intense concentra­tion to overcome the scrape of passing boots and overhead bumps so that the customer at the other end is apt to say 'Why are you shouting ? I'm not overdrawn'.  (Soon after our visit the door arrived and has now been fitted).
<![if !vml]>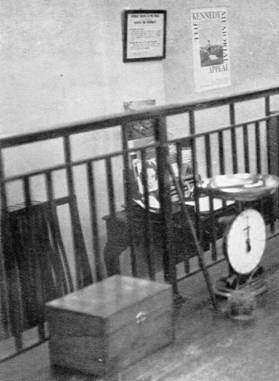 <![endif]>We enjoyed our tea with Mr Piper, hearing about the business of the branch and the alterations, seeing both his own and his staff's cheerful acceptance of all manner of tribulations and imagining how it will look when everything is finished. Much of the upstairs accommodation has already been completed but even in the bright, acoustic-tiled machine room where we met Miss Titterrell and Miss Griffiths, two more men were scraping paint off the windows while a third stood by to ensure that a fourth, preceded by a baulk of timber, was ready to emerge from every room we tried to enter.  Mr Piper said he was glad we'd come. Though people came in for his keys, though the post arrived on his desk, though he took a phone call while heavy boots clumped past outside, though his keys were returned and he took out some more and went off to the safes and back again: despite all this, he said he was glad we had come.
<![if !vml]>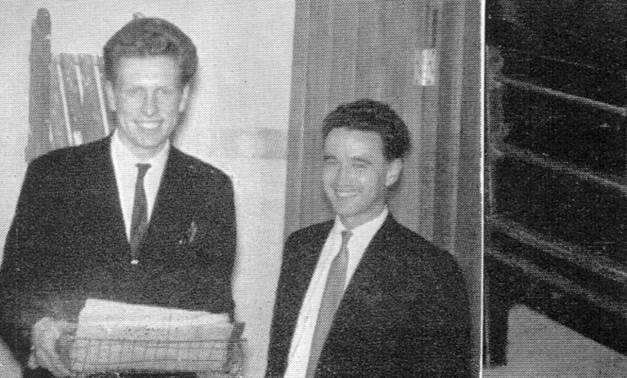 <![endif]>He must have realised that only a sadist would have called deliberately at a branch in those circumstances. And only a very lucky Editor could have received such a warm welcome in such conditions.  Even when we left there were still a lot of cheerful smiles, although the day's work had then started, the counter was warming up and the public were helping the workmen to snuffle the grit of a new day into circulation. Our departure coincided with the arrival of Mr Satchell from London Premises Department—a welcome sign of help for the beleaguered garrison —and Mr Piper greeted him with a quick and lucid summary of things to be done. Possibly he added: 'You keep your end up and I'll go for the runs.' As we boarded the train for Catford and the Cricket Festival we wondered if that was the day's clearing we had seen and if it ever got paid or whether it disappeared without trace, stuck fast to the bottom of a bucket of cement. But that, we decided, was a matter for someone wearing an inspectorial hat rather than an editorial one.
<![if !vml]>

<![endif]>
It seems the upheaval of the building work at Swanley has been well worth it, as the branch is transformed, and finally it feels much more like 1964 than 1874…
<![if !vml]>

<![endif]>
<![if !vml]>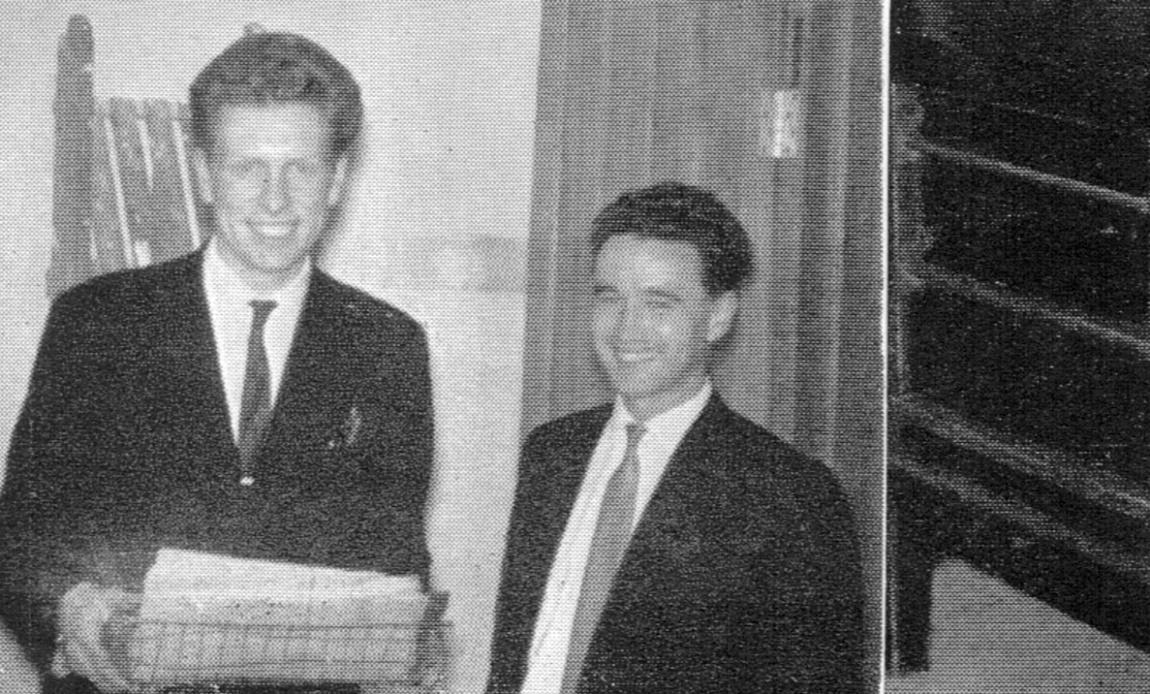 <![endif]>
Image © Barclays Ref 30/2859
<![if !vml]>

<![endif]>
<![if !vml]>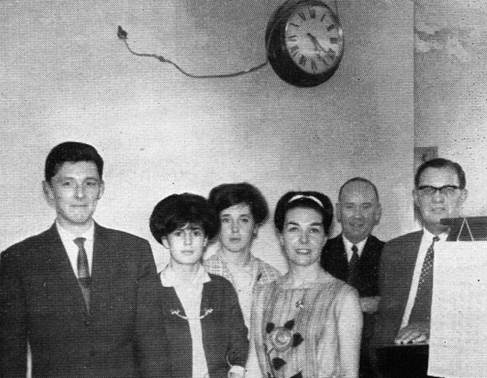 <![endif]>
Image © Barclays Ref 30/2859
<![if !vml]>

<![endif]>
<![if !vml]>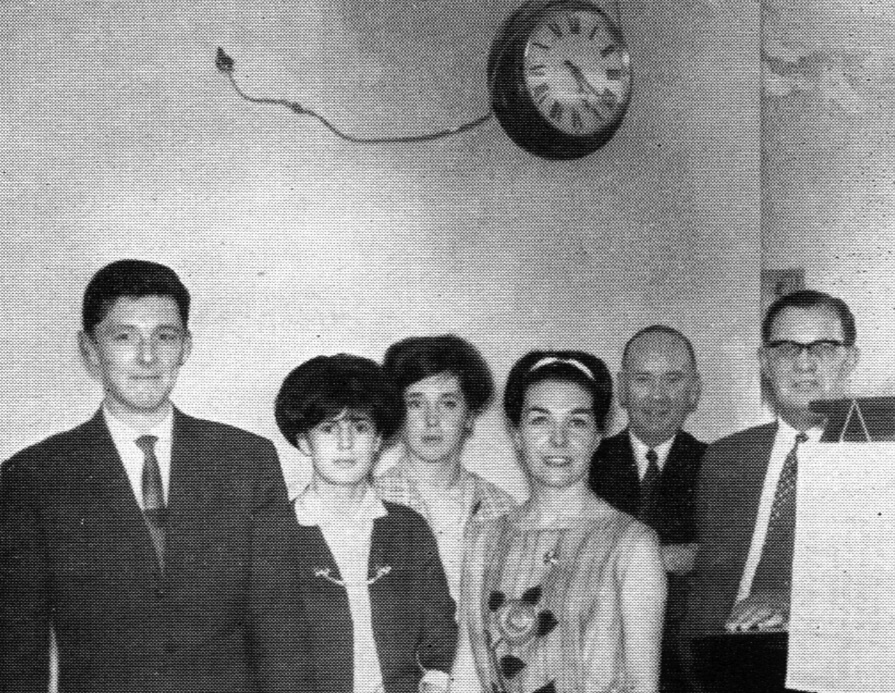 <![endif]>
Image © Barclays Ref 30/2859
<![if !vml]>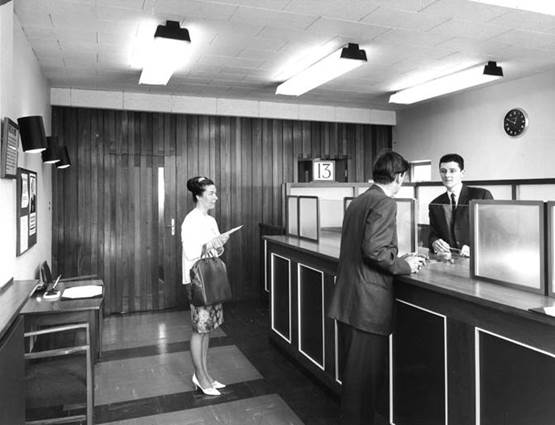 <![endif]>