<![if !vml]>

<![endif]>
<![if !vml]>

<![endif]>
<![if !vml]>

<![endif]>
The North Eastern Banking Company opens its Branch at Commercial Buildings in Dunston, in 1899, some fifteen years before the amalgamation of the Bank with the Bank of Liverpool. Under the ownership of Martins Bank, Dunston remains a standalone full Branch until 1959 when it becomes a self accounting sub-Branch to Gateshead High Street.
<![if !vml]>

<![endif]>
It is also fairly unusual in terms of the North Eastern District in that it never had any dependent sub Branches.  Martins' managers are well known for their long careers, many of which are SO long that to work continually for that length of time and for the same employer seems nowadays incongruous. 
<![if !vml]>

<![endif]>
In Service: March 1899 until 29 October 1971
<![if !vml]>

<![endif]>
<![if !vml]>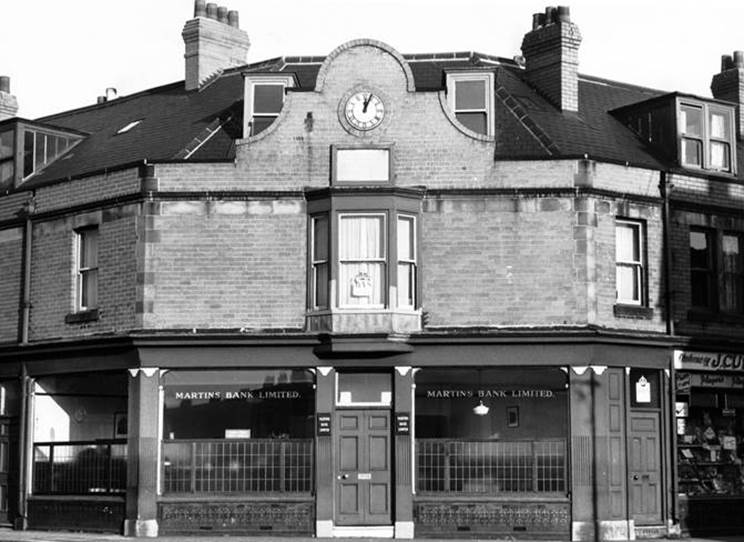 <![endif]>
Image © Barclays Ref 0030-0858
In March 1959, it is the turn of Mr Cyril Patterson to retire from Dunston Branch, and as is customary on these occasions, Martins Bank Magazine is on hand with an account of his retirement party…
<![if !vml]>

<![endif]>
<![if !vml]>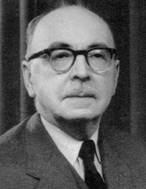 <![endif]><![if !vml]>
<![endif]>On the occasion of the retirement of Mr. Cyril Patterson, after 44 years' service, a party was held at the Cross Keys Hotel, Dunston, on March 24th. During the course of the proceedings a presentation of an artist's easel was made to him by Mr. Blades (Manager, Amble). Many of Mr. Patterson's colleagues were present as well as a number of the customers. Mr. Lambert presented Mr. Patterson with a clock from the customers and, speaking on their behalf, said how much they all appre­ciated Mr. Patterson's help and assistance during his stay at Dunston. Mr. Patterson suitably replied. Mr. Patterson entered the Bank's service in 1914 at Berwick, going to Newcastle upon Tyne the following year. He served with H.M. Forces from 1917—1919 and went successively to Alnwick, Amble, Northum­berland Street and District Office, before his appointment as Manager at Dunston in 1950.
<![if !vml]>

<![endif]>
Title:
Type:
Address:
Index Number and District:
Hours:
Telephone:
Services:
Manager:
11-43-30 Dunston
Self Accounting sub to 11-98-30 Gateshead
18 Commercial Buildings Dunston Gateshead County Durham NE11 9AA
321 North Eastern
Mon to Fri 1000-1500
Saturday 0930-1100
Dunston 604129
Nightsafe Installed
J M Dobson Clerk in Charge