<![if !vml]>

<![endif]>
<![if !vml]>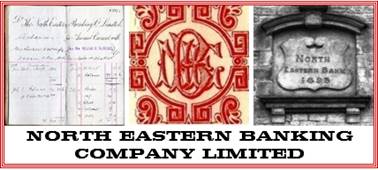 <![endif]>
<![if !vml]>

<![endif]>
The North Eastern Banking Company Branch at Byker opens in November 1899.  We are delighted to be able to dispay this wonderful atmospheric photograph of the Branch from 1962, courtesy of our friends at Ward Philipson Photo Memories. In addition, the Barclays collection does provide a number of internal shots, taken before and after the 1964 revamp of many of the Newcastle City Branches.  These are shown further down this page.  In the 1960s the Branch is used as a training centre for senior staff, complementing the junior courses offered at Northumberland Street Branch.  Byker makes it through the merger with Barclays, but does not survive for very long after that…
In Service:
Images © Martins Bank Archive Collections - Steve Ellwood April 2016
In this part of Newcastle upon Tyne,  so many of the original surrounding buildings and area have been either redeveloped or wiped away by redevelopment, that it is no longer possible to locate the building using its original address – 2 Addison Road Byker.  It is now known only as 145 Shields Road. We were contacted by Steve Ellwood who came across Martins Bank Archive whilst researching the history of Byker Branch. He took the photographs shown above, from which it can be seen that the main façade into Addison Road is now unused, and the end of the building, which is at 145 Shields Road is, at least, still home to one business! 
<![if !vml]>

<![endif]>
Farewell Sidney Brown…
<![if !vml]>

<![endif]>
For our main Byker Branch feature, we look at the retirement celebrations for Sidney Brown, Manager at Byker, who has completed forty-three years' service with the bank…
<![if !vml]>

<![endif]>
<![if !vml]>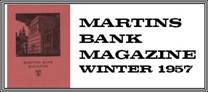 <![endif]><![if !vml]>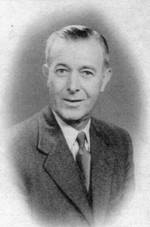 <![endif]>By the retirement of Mr. Sidney Brown at the end of August the North-Eastern District has lost from the active list one of its best-known managers. He was for many years Chairman of the N.E. District Staff Associ­ation, one of the founders of the North-Eastern Players in which he acted as Stage Manager for their first few years, and Secretary of the N.E. District Golfing Society for many years before and after the last war. He commenced his career in 1914 and served at Morpeth, Alnwick and Newcastle upon Tyne before joining H.M. Forces, 1916-19. He resumed his career in 1919 at Ashington and stayed there until 1933 when he joined the District General Manager's staff.  He was appointed Manager at Ashing­ton in 1938 and at Byker in 1950. A farewell party was held on August 30th at the Heaton Assembly Rooms. Mr. G. B. Varty, second-in-command, presided and invited Mr. Shotton, Manager at Tync Dock, to make the presentation on behalf of the subscribers of a motor mower. A bouquet was presented to Mrs. Brown by Miss Judith Stell, of Byker branch. Many of Mr. Brown's old colleagues were present, including Mr. J. A. Sutherland (Manager, Jesmond), Mr. J. Swanson (Manager, Seahouses), Mr. J. C. Potts (Manager, Blyth), Mr. A. Davy (Manager, Morpeth), Mr. J. Johnson (Man­ager, Quayside), Mr. L. Ridley (Manager, Prudhoe), Mr. S. Pollock (Manager, Stanley), Mr. J. W. Johnson (Manager, Coatsworth Road), and many others including Messrs. Middlemast and Welton of the pensioners.
<![if !vml]>

<![endif]>
From tradition to training centre…
<![if !vml]>

<![endif]>
The surviving photographs of the interior of Byker Branch show the very gentle transition from the dark and stuffy days of the late nineteenth century, to the bright and cheerful fittings of the 1960s.  We also have a rare glimpse of course candidates in the Training Centre above the Branch.
<![if !vml]>

<![endif]>