<![if !vml]>

<![endif]>
<![if !vml]>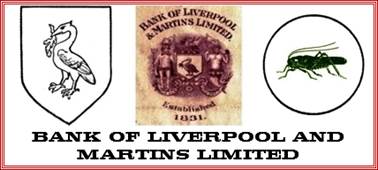 <![endif]>
<![if !vml]>

<![endif]>
Headingley is the Branch of the Bank of Liverpool and Martins in Leeds, opening in 1924. Chapel Allerton and 28-30 Park Row will follow in 1926. These, along with five further Branches and a Trustee and Investment Office, will be added between 1928 and 1969 - the lifetime of the modern-day Martins Bank.
<![if !vml]>

<![endif]>
Although it could do with a good clean on the outside, Martins Bank's Branch at Headingley is shown here in its prime in the 1960s, a self accounting sub branch under the control of Leeds District Office.   Headingley is open for a full banking week and still able to give quick lending decisions, and it is one of seven past and present branches of Martins in the City of Leeds. It does not have any sub-Branches of its own, and sadly we have no record either, of a visit from Martins Bank Magazine. 
<![if !vml]>

<![endif]>
The Branch remains open throughout the Second World War, and is Managed from 1943 to 1946 by one of Martins' many female Wartime Managers, Miss A S Tait. Headingley does make it through the merger with Barclays in 1969, but is closed five years later.
<![if !vml]>

<![endif]>
In Service: 21 July 1924 until 1974
<![if !vml]>

<![endif]>
<![if !vml]>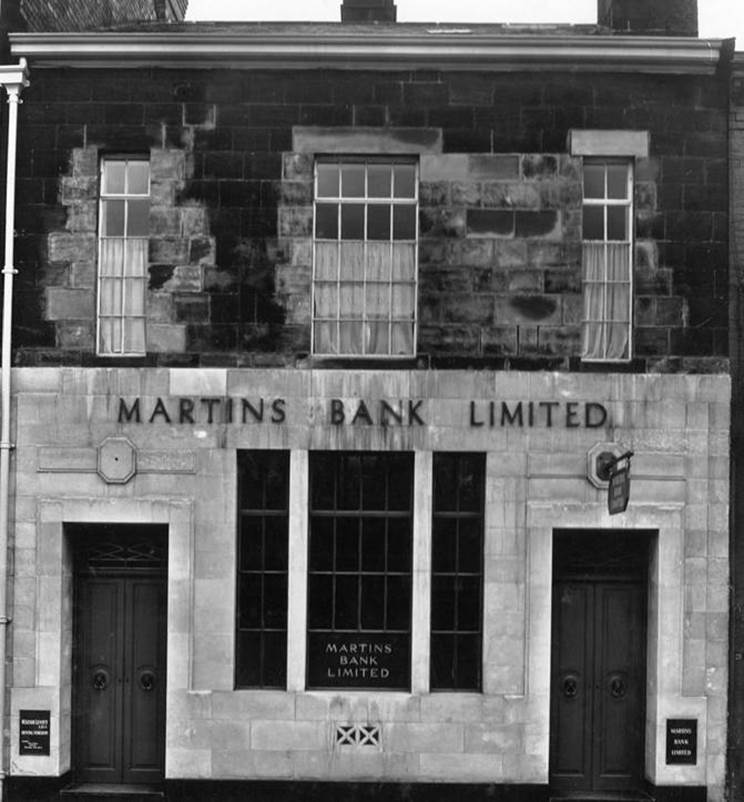 <![endif]>
Image © Barclays Ref 0030-3381
Title:
Type:
Address:
Index Number and District:
Hours:
Telephone:
Services:
Manager:
11-41-40 Leeds Headingley
Self Accounting sub to 11-00-50 Leeds District Office
27 Otley Road Headingley Leeds 6 Yorkshire
607 Leeds
Mon to Fri 1000-1500
Saturday 0900-1130
Leeds 52794
Nightsafe Installed
A C Cantrell Clerk in Charge
Leeds City Office
21 July 1924
3 January 1928
15 December 1969
1974
Opened by the Bank of Liverpool and Martins
Martins Bank Limited
Barclays Bank Limited 20-38-60  Leeds Headingley 27 Otley Road
Closed
Leeds Oakwood