<![if !vml]>

<![endif]>
<![if !vml]>

<![endif]>
<![if !vml]>

<![endif]>
Darwen is a branch of the Lancashire and Yorkshire Bank, which amalgamates with the Bank of Liverpool and Martins in 1928 to create the Martins Bank we know today.  Bar one or two tiny mergers and acquisitions afterwards, this really is the final piece in the jigsaw before Barclays comes along at the end of the 1960s. 
<![if !vml]>

<![endif]>
<![if !vml]>

<![endif]>
<![if !vml]>

<![endif]>
Thanks to the Lancashire and Yorkshire in particular, and the other Northern contituent banks, Martins has the resources to expand.
<![if !vml]>

<![endif]>
  <![if !vml]>

<![endif]>
Darwen Interior as Barclays ca. 1984 – Image © Barclays Ref 0030/0803
<![if !vml]>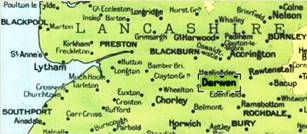 <![endif]>
A comprehensive portfolio of branches fills the north of England, and Martins begins to move south with speed across England – first the Midlands, South West and South Wales, then the home counties, South and East of England. The only photo currently available of Darwen Branch is shown above, if you can help with period images and/or information about this or any of Martins Bank's 930+ branches, please do get in touch with us at the usual address gutinfo@btinternet.com.   The first of our two Darwen Branch features concerns Kathleen Love, who in 1949, leaves the bank to concentrate on a promising career on the stage. We then move forward a little to the retirement in 1956 of Darwen Branch Manager Mr S A Buxton…
<![if !vml]>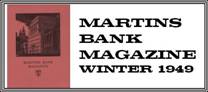 <![endif]><![if !vml]>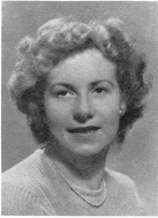 <![endif]>Miss Kathleen Love, who was formerly on the staff at Darwen branch, and left in December, 1946, to commence her stage career in earnest by entering the Guildhall School of Music and Drama in London, made her debut with a permanent Repertory Company in September at Boston, Lincs., in "Lover's Leap". She was always attracted by the "live" theatre, and while still on the Bank staff, she became a pupil at the Blackburn School of Dramatic Art, where she obtained her L.G.S.M. Degree in 1943. She had consider­able experience of the local amateur stage, having taken part in several of the Little Plays of Samlesbury and been a member of the Distaff Players, Blackburn, and the Accrington Arts Club. Miss Love should find plenty of scope for her talents at Boston, where, for the first time in twenty years, a "live"' theatre is being established.  The Public Assembly Hall there has been con­verted into a modern theatre with up-to-date lighting and stage. Miss Love will take with her into her new career the good wishes and friendly interest of her former colleagues, and, no doubt, the especial interest of the Bank's various amateur Dramatic Societies. She is the daughter of Mr. A. T. Love, Manager of our Blackburn branch.
<![if !vml]>

<![endif]>
<![if !vml]>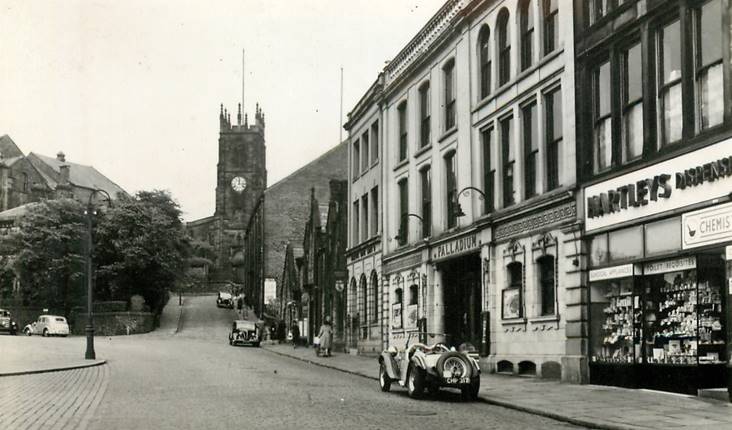 <![endif]><![if !vml]>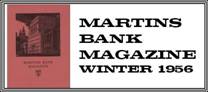 <![endif]>The available space at Darwen branch was severely taxed on the last day of October, when a large number of former colleagues joined the present staff of the branch on the occasion of the retirement of Mr. S. A. Buxton after 43 years' service. A presentation on behalf of subscribers of a portable typewriter was made by Mr. F. W. Metcalfe, second man at the branch. Mr. Shanks, the new Manager, and Mr. H. S. Mellor, Manchester District Inspector, also spoke. Subsequently, Mr. Buxton entertained the company at a nearby hostelry where late arrivals, customers and acquaintances, swelled the throng. Entering the Lancashire and Yorkshire Bank at Bury in 1913, Mr. Buxton sub­sequently served at Whitefield and Manchester City Office. He also served in the First World War, attaining the rank of Acting Captain. He was appointed Clerk-in-Charge at Elton in 1924, and ten years later went to Blackburn as first cashier. In 1938 he was appointed Pro Manager at Blackburn and Manager at Darwen in 1945.
<![if !vml]>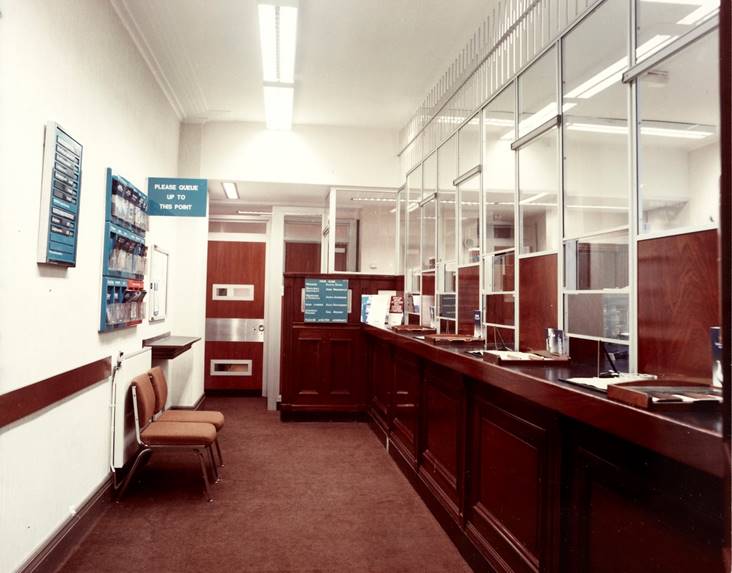 <![endif]>
Mr N A Beet
On the Staff
1924 to 1928
Mr A L Gregory
Joined the Bank Here
1925
Mr F Lee
Manager
1936 to 1945
Mr T McLeod
Joined the Bank Here
1937 to 1938
Miss Kathleen Love
On the Staff
1945
Mr S A Buxton
Manager
1945 to 1956