<![if !vml]>

<![endif]>
<![if !vml]>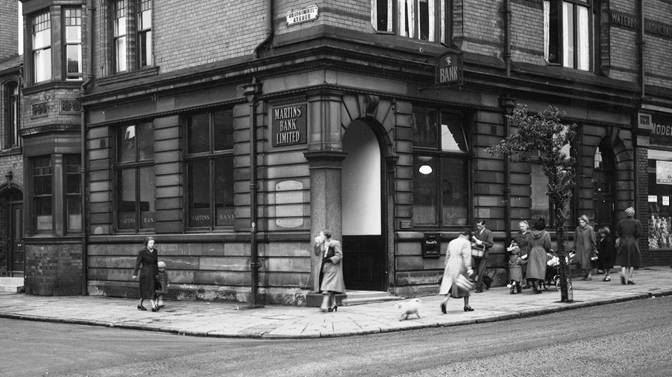 <![endif]>
Image © Barclays Ref 30-3087
<![if !vml]>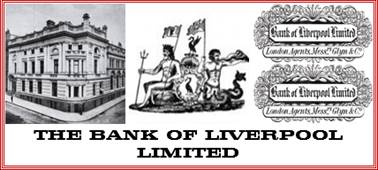 <![endif]>
<![if !vml]>

<![endif]><![if !vml]>

<![endif]>What a busy day it seems to be  on the corner of Hougoumont Avenue and South Road in Waterloo!  We'd like to think that everyone is rushing to experience the wonderful service at Martins Bank's Waterloo Branch, but who knows what they are doing!  The Bank of Liverpool opens a Branch at Waterloo on the Lancashire coast in 1893, one of a network of branches that grows steadily across what is now Merseyside, along with the Wirral Peninsula, Cheshire and North Wales.    Waterloo is a full branch with no sub branches, and opens for the full six day banking week.  In 1957, Martins Bank Magazine reports on the retirement gathering for Mr Eastwood, one of the Bank's longest serving members of staff with forty-seven years under his belt!  
<![if !vml]>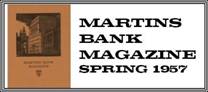 <![endif]>
<![if !vml]>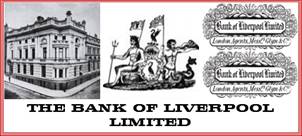 <![endif]><![if !vml]>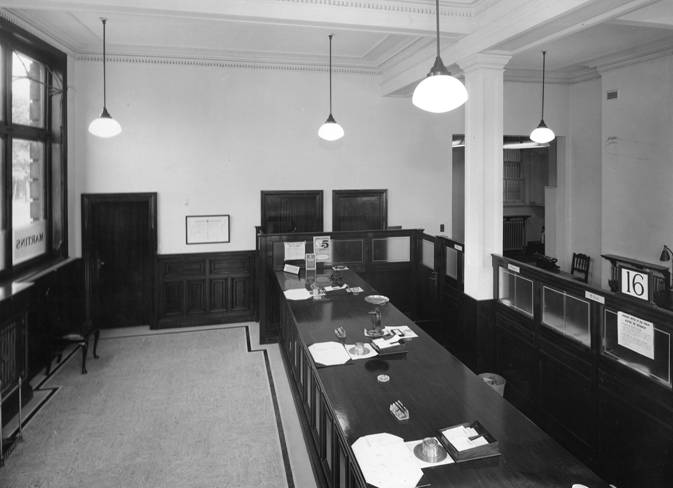 <![endif]>In spite of the date, December 28th, there was a good and representative gathering of colleagues, past and present, at Waterloo branch, to bid farewell to Mr. Eastwood who was retiring after 47 years' service. The proceedings were opened by Mr. G. L. Humphreys, second-in-command, who paid a warm tribute to Mr. Eastwood, and the presentation of a cheque on behalf of the subscribers was made by Mr. R. H. Price, Staff Manager, who referred in his speech to his close association with Dick Eastwood, as he is known to everybody, and to a number of points of similarity in their respective careers. Each has opened a new branch (Mr. Eastwood, Borough Road; Mr. Price, Cambridge); each has served in Head Office Inspection Department; both were comrades-in-arms in the First World War; and both were members of the staff of a branch (South John Street), which was subsequently blown out of the ground during the Second World War.
<![if !vml]>

<![endif]>
<![if !vml]>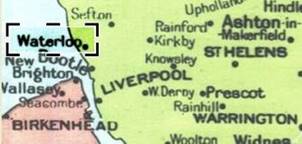 <![endif]>
Image © Barclays Ref 30-3087
<![if !vml]>

<![endif]>
Mr. Price said that though he attended many such ceremonies he never got used to them, because each was centred on a personality and the friends who rallied to such an occasion gave each a quality of its own. He also remarked on Mr. Eastwood's length of service and said how impressive 47 years' devoted service really is. Looking around at the distinguished group of pensioner col­leagues—Mr. G. O. Papworth, Mr. N. A. Milroy, Mr. T. L. Thomas, Mr. E. T. Sandiford and others, he said he was reminded of the line in a well-known hymn as Mr. Eastwood left to join this happy band: "We feebly struggle, they in glory shine". Mr. Eastwood's reply was from the heart, sincere and full of gratitude towards those who had been with him during the heat and burden of the day and to those who had come to do him honour on the day of his retirement.
<![if !vml]>

<![endif]>
<![if !vml]>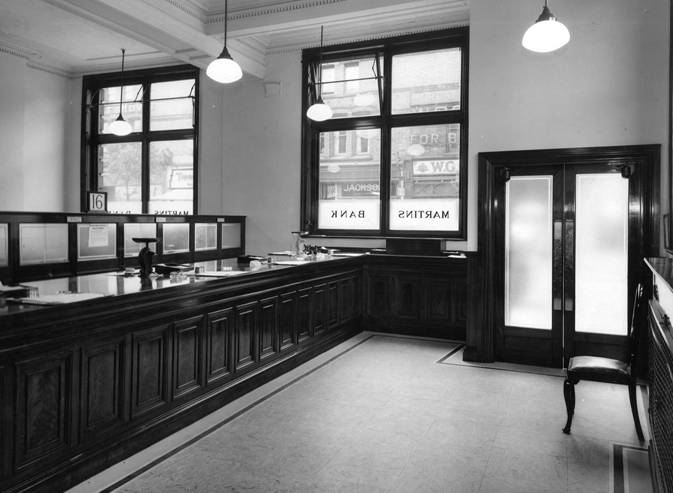 <![endif]>
Image © Barclays Ref 30-3087
<![if !vml]>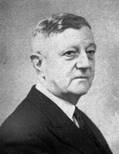 <![endif]><![if !vml]>

<![endif]>
We were delighted to have Mrs. Eastwood at the ceremony and our pleasure was marked by the presentation of a bouquet by Mrs. J. Havard, a member of our Waterloo staff. Mr. Eastwood commenced his service with the Bank of Liverpool in 1909, at Myrtle Street, and subsequently served at Higher Tranmere and in various departments of the old Head Office.  During the First World War he served with H.M. Forces from 1914 to 1919, returning to Produce Loan Department. In 1924 he opened the new branch at Borough Road as Manager and in 1934 he joined the Inspection Staff at Head Office. He was appointed Accountant at South John Street in 1936 and Assistant Manager in 1938. He was appointed Manager at Waterloo in 1939.
<![if !vml]>

<![endif]>