<![if !vml]>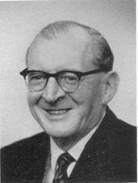 <![endif]>
<![if !vml]>

<![endif]>
<![if !vml]>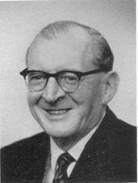 <![endif]>
<![if !vml]>

<![endif]>
<![if !vml]>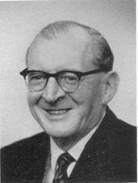 <![endif]>
Martins Bank's Milnthorpe sub-Branch is one of the offices of Messrs Wakefield Crewdson, the Kendal Bank, which amalgamates with the Bank of Liverpool in 1893.  Opened in May 1883, and closed in November 2018, it is also one of the longest serving Branches in Westmorland. Although Martins Bank Magazine never visits Milnthorpe, we do have two features below, including recollections of working there, and the retirement of a long serving Clerk in Charge.  Born in Milnthorpe, John Mashiter recalled the Branch, and the local working conditions in his contribution to Volume II of FOUR CENTURIES OF BANKING (© Martins Bank Ltd 1968)…
In Service: 18 May 1883 until 30 November 2018
<![if !vml]>

<![endif]>
<![if !vml]>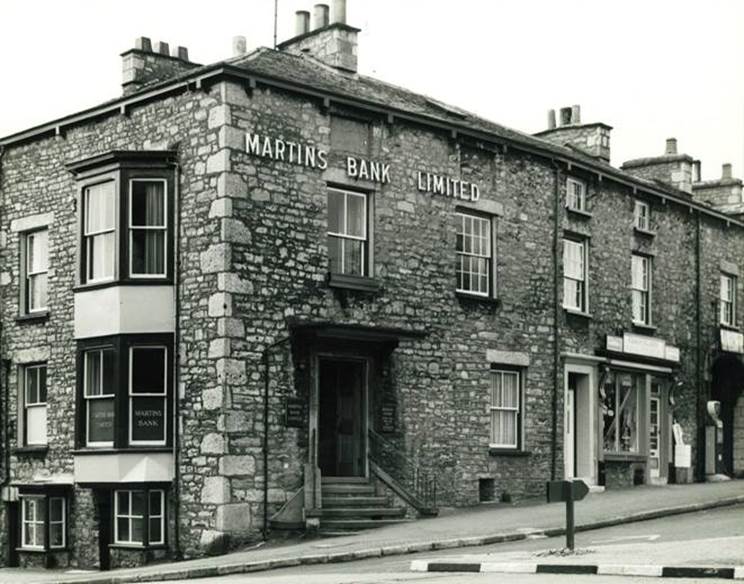 <![endif]>
Milnthorpe Branch ca.1960.
Image © Barclays 0030/1915
<![if !vml]>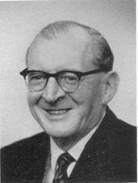 <![endif]>
<![if !vml]>

<![endif]><![if !vml]>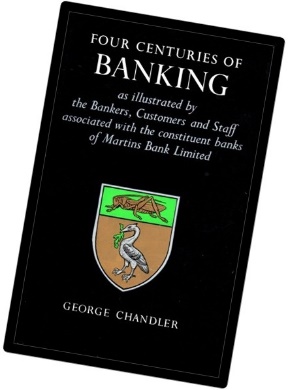 <![endif]>After the amalgamation, banking conditions for the staff in the various areas served by the Kendal Bank con­tinued to retain a local and highly individual flavour. John Mashiter, a member of the History of Martins Bank Committee, has contributed some lively reminiscences which reveal this in detail: 'I was born in the village of Milnthorpe in South Westmorland in 1908. This was Wakefield Crewdson territory and the local agent in Milnthorpe, John Webster, was regarded as a power in the place although I realise now that he was no more than a sub-Branch clerk. This system of agencies was peculiar to the North West and agents frequently combined their banking duties with other business activities.  'At 16, with a choice of teaching, banking or farming, I chose banking as the least of three evils. I was inter­viewed in Kendal by Thomas Randall, a very urbane and rather frightening gentleman, and supported by W. Peart Robinson, a descendant of the founders of the Craven Bank, who happened to live at Dallam Tower, our local "Big House" . . .  'After nearly two years I was sent to Lancaster Branch for discipline. Conditions here were such as would not be tolerated today. The manager was quite incredibly par­simonious. The heating was put on only for a short time each day even in mid-winter. The hot tap was removed from the single wash-basin: only the commonest kitchen soap was provided and the only toilet was a bitterly cold place out in the back yard. The diamond-paned windows had many quarrels missing through which the wind blew merrily. The rest of the men like myself were in need of discipline and we got it.  Because I refused to lodge in Lancaster, I had to get up before 6 a.m. each morning and run two miles to Milnthorpe station to be at work by 8.a.m. and if the manager could make me miss the train home at 5.30pm he would…
<![if !vml]>

<![endif]>
<![if !vml]>

<![endif]>There are Premises and Premises…
<![if !vml]>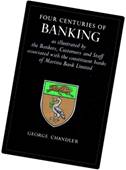 <![endif]>A GREAT deal of publicity is afforded to the new branches of the Bank, some of which have earned high praise in architectural, publications for excellence of design, creation of a new tradition in bank architecture, etc., etc. None of their managers is likely to have the experience of the Clerk in Charge of our Milnthorpe branch, however, who recently received a notice from the Licensing Justices requesting him to appear at the next Brewster Sessions for renewal of the Liquor Licence. The explanation is that our building at Milnthorpe was a public house until about sixty years ago, called the King's Arms. What our correspondent does not reveal, however, is whether the licence has been maintained and whether it has now been renewed. This branch is clearly due for a social visit from the Editor of this Magazine!
<![if !vml]>

<![endif]>
<![if !vml]>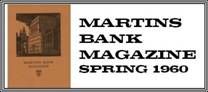 <![endif]><![if !vml]>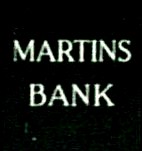 <![endif]>on 21 April a wide section of Tom Wood's colleagues past and present met at Kendal to wish him well in his retirement after 46 years' service, during the last 21 of which he had occupied the enviable position of Clerk-in-Charge at Milnthorpe. Mrs Wood and their daughter Penny were also present. Mr Clark (Manager, Kendal) introduced Mr Buchanan, who spoke of Mr Wood as the 'Laird of Milnthorpe' and 'the country Branch manager par excellence' and illus­trated the pleasant if somewhat informal surroundings of Mr Wood's last 21 years by referring to his sprouting potatoes beneath the counter, and holding the record in the village for the first new potatoes each year. He referred to Mr Wood's career at Keswick, Carlisle, Kendal and Milnthorpe, thanking him for his outstanding help to the Bank and the community, cementing the Bank's image in the very special way only a country Branch manager can. He then handed to Mr Wood a cheque repre­senting the goodwill of all his colleagues and Miss J. M. Scott presented Mrs Wood with a very fine spring bouquet. Mr Wood surprised us with the fluency and ease of his response. He welcomed his friends old and new and regaled us with many amusing stories of banking in the old days, including a 1.30 a.m. finish with the advent of mechanisation. He thanked Mrs Wood for the way in which she had helped him by entering into the life of the village and he referred also to the efforts of his daughter in furthering the Bank's interests evidenced by the 100% Milnthorpe Uni­versity students' accounts on our books. Perhaps Tom's statement that in the whole of his service he had never had a single quarrel with another member of the staff and that he had enjoyed every minute of his banking life explains the high regard in which he is held by all his colleagues and by customers for his ever-helpful and friendly manner. The proceeds of the cheque are to go towards a summerhouse at the bottom of his garden, where we hope he may spend many happy hours.
<![if !vml]>

<![endif]>
Title:
Type:
Address:
Index Number and District:
Hours:
Telephone:
Services:
Manager:
Martins Bank Limited 11-05-50 Milnthorpe
Sub to 11-05-50 Kendal
1 Church Street Milnthorpe Westmorland
211 Northern
Mon to Fri 1000-1500
Saturday 0900-1130
Milnthorpe 2308
Nightsafe Installed
C Clark Manager (Kendal)