Visitors to the Archive have been contributing stories of their time with the Bank since the online archive launched in 2009. These anecdotes range from swapping the rulebook for "Spanish customs" at sub branches, to complete career histories.  Along the way are many memories such as counting thousands of pounds in notes on the top deck of a bus, and walking miles through snow and ice to make sure customers could be served.  Below there is a good selection of YOUR STORIES.  If your own does not yet appear, please be patient whilst the index is compiled…
<![if !vml]>

<![endif]>
Caroline is a very lucky little girl – she gets to play with an elephant, earn money and star in Martins' most iconic ad campaign!
Mike Ludbrook is there when cameras film the futuristic computer at Martins Unicorn for the 1968 TV ad that is missing to this day!
Chris Barker has a very full career, and becomes perhaps the only person to work twice for Martins and twice for Barclays!
Anton has a revolutionary idea – "surreptitious infiltration" - but will it gain him promotion within Martins Bank?
Alan Prime's career is spent at chief overseas in London where he works his way up to stardom from humble beginnings in the post room…<![if !vml]>

<![endif]>
Richard "Mich" Michaud provides a rich crop of memories of his career from new entrant to seasoned performer…
<![if !vml]>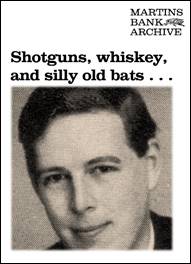 <![endif]>Julian Taylor is a long standing friend of the archive, and has both visited our collection of Martins Bank Memorabilia, and contributed to it greatly, with items, advice and memories, and images of Keighley and some nearby Branches.  Having cut his banking teeth at Martins Bank in the late 1950s/early 1960s, Julian has a great fondness for this particular part of Craven Country.  Many of the stories he has told for us relate to the quirkiness and unpredictability of sub-Branch life.  You can read them for yourself by clicking below to visit the pages for branches concerned – DENHOLME   HAWORTH   OXENHOPE
<![if !vml]>

<![endif]>
<![if !vml]>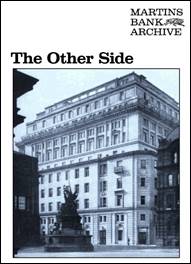 <![endif]>R

<![if !supportMisalignedColumns]>