<![if !vml]>

<![endif]>Lost in translation?
<![if !vml]>

<![endif]>
<![if !vml]>

<![endif]>We are absolutely certain that no "boys own" story would come close to the real life exploits of one of Martins Bank's members of staff, Mr A H Birse CBE.  In terms of life experience and loyal service to at least two major world powers, Mr Birse really has seen it all.  Normally, rising to the position of Foreign Manager of the Bank would be a tremendous achievement on its own, but really it is just a sideline for Mr Birse, who numbers Winston Churchill and Stalin among his close acquaintances.  We assess his "story so far" just after the end of World War II, when he featured in the article below, published in Martins Bank Magazine.
<![if !vml]>

<![endif]>
Mr A H Birse C.B.E.
<![if !vml]>

<![endif]>
<![if !vml]>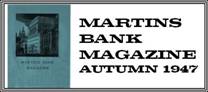 <![endif]>The appointment on 1 July of Mr. A. H. Birse as Foreign Manager of the Bank in succession to Mr. E. B. Babcock, who has retired on pension, is one of unusual interest, for no other member of the present staff of Martins Bank can claim to have had a career so varied and of such absorbing interest, as the photographs which follow show.  Mr. Birse was born in Russia in St. Petersburg, now called Leningrad, and received his education at a Russian public school.
<![if !vml]>

<![endif]>
<![if !vml]>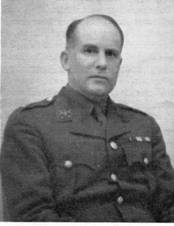 <![endif]>He commenced his business career there in 1906 in the office of the representative of the well-known firm of merchant bankers, Baring Bros. & Co.  In 1917 he returned to this country to join the Artists Rifles, and was later com­missioned to the Intelligence Corps with the rank of Captain. Upon demobilisation he took a post with the British Overseas Bank, London, in 1920. The following year he went to Poland as Sub-Manager of their Warsaw subsidiary. In 1925 he left them to take up the post of Assistant Manager of the Milan and Genoa branches of the Banca Italo Britannica. In 1928 he joined the Chemical Bank & Trust Co., London, as Assistant European Representative. Two years later he went to Antwerp to join a company in which his old firm, Baring Bros. & Co. were interested.
<![if !vml]>

<![endif]><![if !vml]>

<![endif]>
In 1932 he joined the Amstelbank in Amsterdam, being appointed by a group of British Bank creditors to attend to the liquidation of this concern. He joined Martins Bank in 1936 as Assistant Manager in London Foreign branch. But the most spectacular part of his career was still to come. As an accomplished linguist, and in particular as a fluent speaker of the Russian language and expert on Russian affairs, he became during the  second world war, after service in the Intelligence Corps in Egypt and the Military Mission in Moscow with the rank of major, second Secretary to the British Embassy in Moscow and personal interpreter to the Ambassador, Lord Inverchapel.
<![if !vml]>

<![endif]>
Arising from this he acted as interpreter to Mr Churchill and Mr Eden at the Moscow Conference in October, 1943; at the Teheran Conference in November, 1943; at the Moscow conference in October, 1944; and at the Yalta Conference in January, 1945.   Mr Eden made a personal request to the bank for the services of Mr Birse at the Moscow Conference of 1944.   He also acted as interpreter at the prolonged Armistice negotiations with the satellite countries in Moscow during September and October, 1944.
In April, 1945, he accompanied Mr. Eden to San Francisco, and in July he was in Potsdam, acting as interpreter to Mr Churchill, Mr Eden, Mr Attlee and Mr Bevin.  All these duties were of a most exacting and arduous nature, involving sixteen hours a day, and often more, for days on end.  For his services he received the C.B.E. from our ambassador on behalf of H.M. the King, and the Order of the Red Banner of Labour from the President of the U.S.S.R.  Last year he travelled all over the United States and part of Canada visiting our correspondents and accompanied the Chief General Manager Mr J M Furniss, on a trip to North America.