<![if !vml]>

<![endif]><![if !vml]>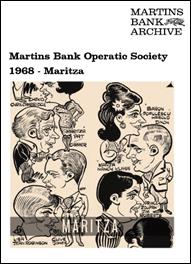 <![endif]>
<![if !vml]>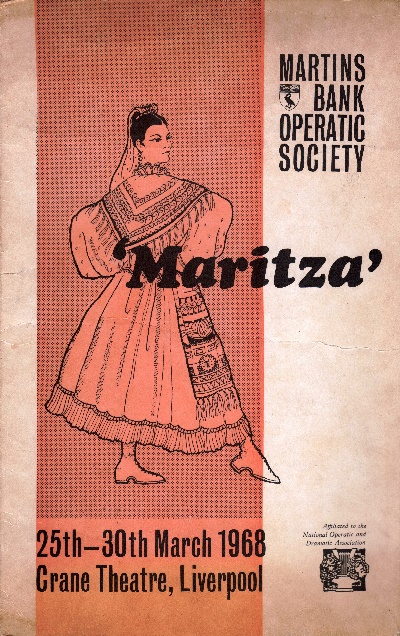 <![endif]>As the 1960s progress, boundaries are being pushed back in all parts of society as a kind rebellion against <![if !vml]>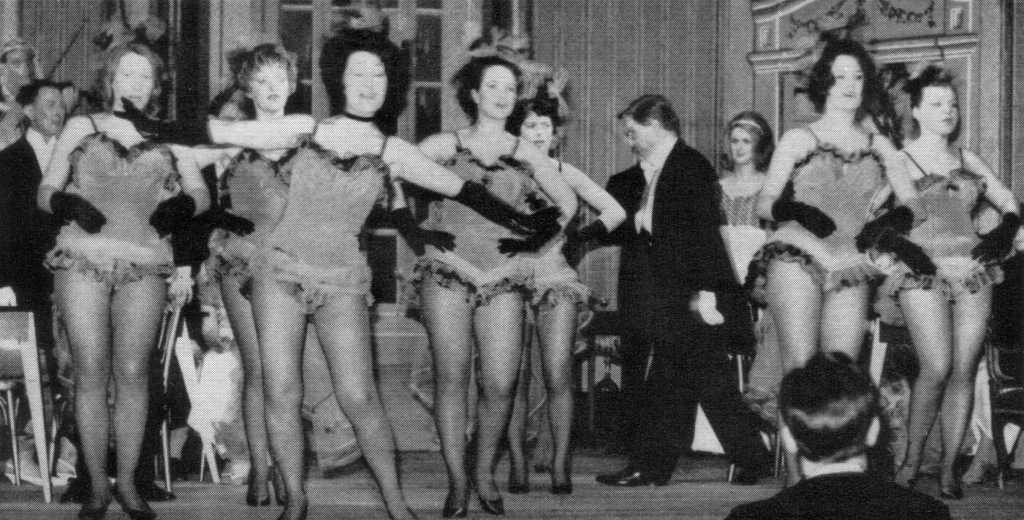 <![endif]>the establishment – frighteningly dystopian architechture, a whole new youth, sex and drugs culture, and a craving for all things new and bold.  It is therefore  - at long last – time for the Operatic Society to also "let it all hang out", which they do in style in this wonderful production of Emmerich Kalman's "Maritza" over six nights in march 1968 at Liverpool's Crane Theatre – the setting for many of the society's greatest triumphs.  Geoffrey Kelly consolidates his mature Musical Director's expertise by staging this daring opera, which offers romance, spectacle and humour, whilst demanding much of its participants.  As the last major production before the merger process with Barclays begins, Maritza is a smash hit of which the Operatic Society can be very proud.  The following artice from the Summer 1968 edition of Martins Bank Magazine, brings us the action. Remember, this is the time when the primary meaning of the word "GAY", is bright, colourful, cheerful, happy, etc…
<![if !vml]>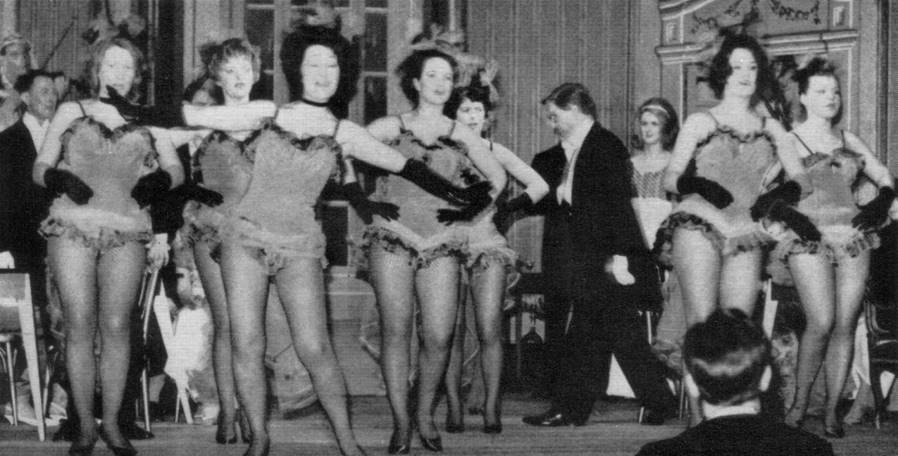 <![endif]>
<![if !vml]>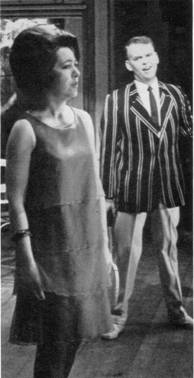 <![endif]>
<![if !vml]>

<![endif]>
<![if !vml]>

<![endif]>
<![if !vml]>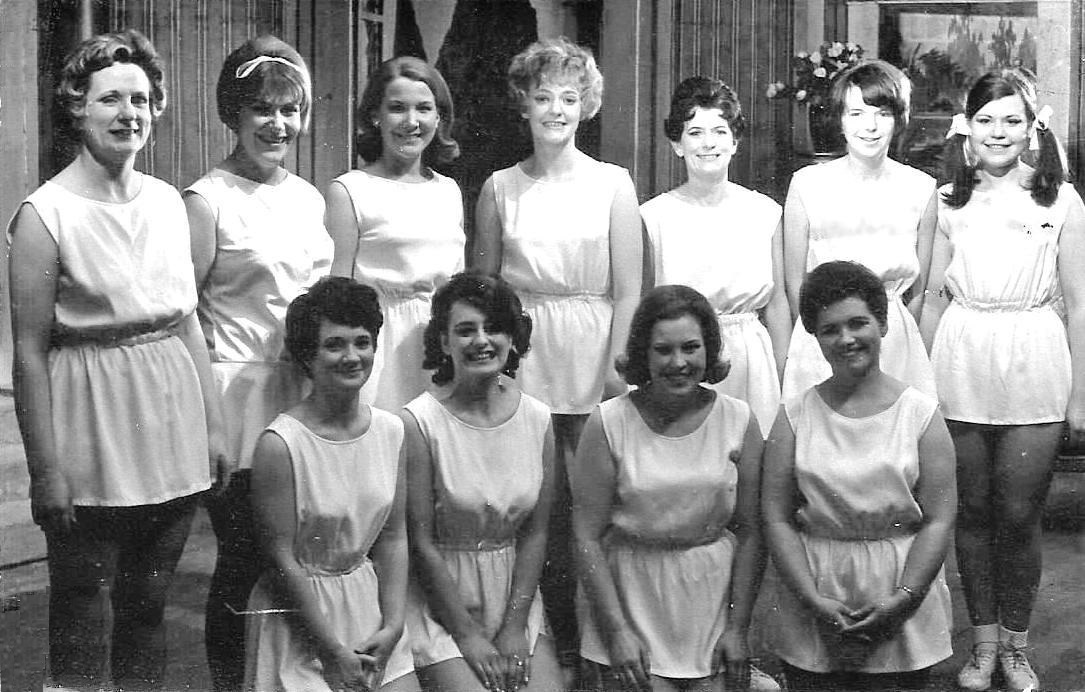 <![endif]>
<![if !vml]>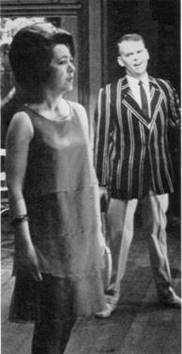 <![endif]>GAY lively, entertaining - these are the words we heard used most frequently to describe the Operatic Society's production of Maritza at Liverpool's Crane Theatre for six nights from March 25. The Society is nothing if not venturesome these days and if few of the audience had heard of Emmerich Kalman, composer of the musical - the Society's third Liverpool amateur premiere - most were familiar with the theme song 'Play, gipsy'. While the Liverpool bus strike prevented ticket sales reaching the high level of the past two years, for the many who did attend Maritza proved an entertaining blend of romance and humour.
<![if !vml]>

<![endif]>Jim Roberts in the role of Zoupan dominated the comedy scenes and his topical references, ranging from the sugar shortage to the Grand National, were not lost on his audience. When in the second act he appeared as 'Madame Iva Schnitzel', sporting gold evening shoes, fishnet tights and a plum velvet ensemble with detachable skirt, the roars of laughter threatened to drown his singing of 'The Pest of Budapest'. The more orthodox costumes were equally colourful, especially those of the dancers whose precision was worthy of a television team: they contributed greatly to the show's polish and were a credit to choreographer Barbara Roberts.
<![if !vml]>

<![endif]>Much to the enjoyment of the gentlemen in the audience there were also displays of shapely female legs from the chorus and from Pat Carrier, playing the title role. We knew from last year's show that Pat's was a delightful voice but as Maritza she added to her stature as an actress. Playing opposite her, Clive Jones gave a convincing performance as Tassilo, and his rich tenor carried no hint of the 'flu he fought against most of the week. Under the able direction of Geoffrey Kelly the music, full of Hungarian verve, carried along the action con brio. Enhancing the authentic atmosphere there was a real live violinist on stage - Michael Hoyland as the gipsy fiddler - and we also had a gipsy fortune teller, beautifully sung by Nancy Klass. Jean Robinson proved an ideal foil for Jim Roberts, and Audrey Bowen, Michael Lucas, Barbara Phillips and John Bowen gave credence to the smaller parts. As the omnipresent butler, Cheko, veteran Cyril Cambridge gave a studied performance, while Harold Dixon impressed with his versatility as the excitable Baron Populescu. Finally, a bouquet for the chorus, whose singing reflected the varied moods of the musical. Most people's verdict was 'even better than last year', though a show lasting over three hours may have been a little too long for some - especially those with trains to catch. Nevertheless, producer Eileen Bonner must have been very gratified by the results of her efforts, and everyone must have gone away more appreciative of Kalman the composer and richer by one evening's entertainment.
<![if !vml]>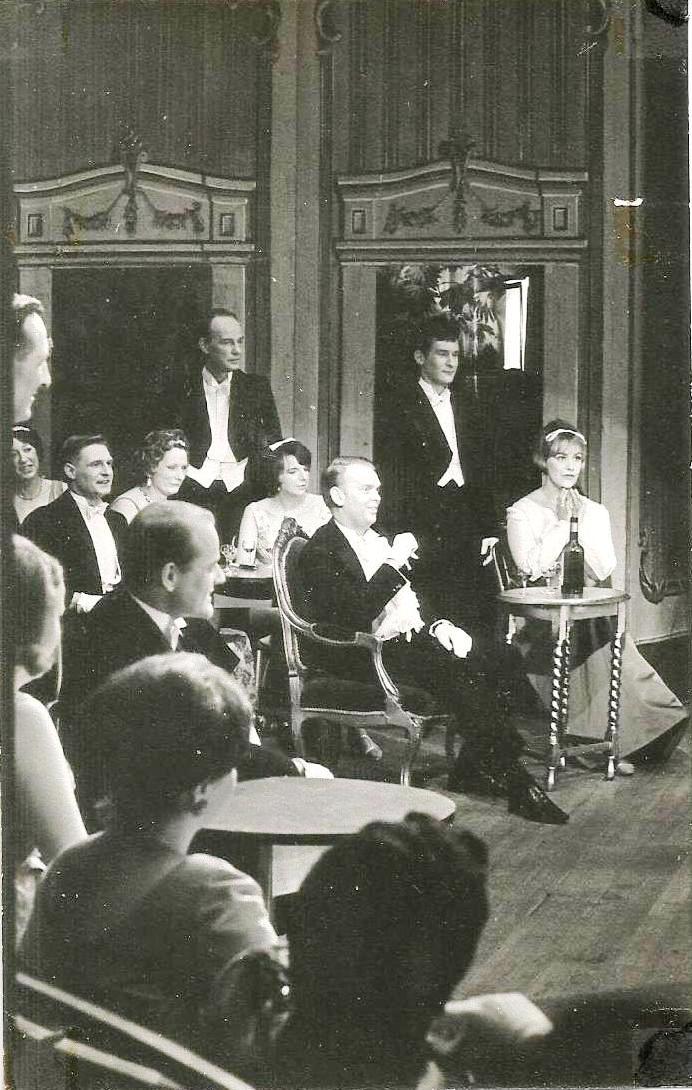 <![endif]>
<![if !vml]>

<![endif]>
Being There…
<![if !vml]>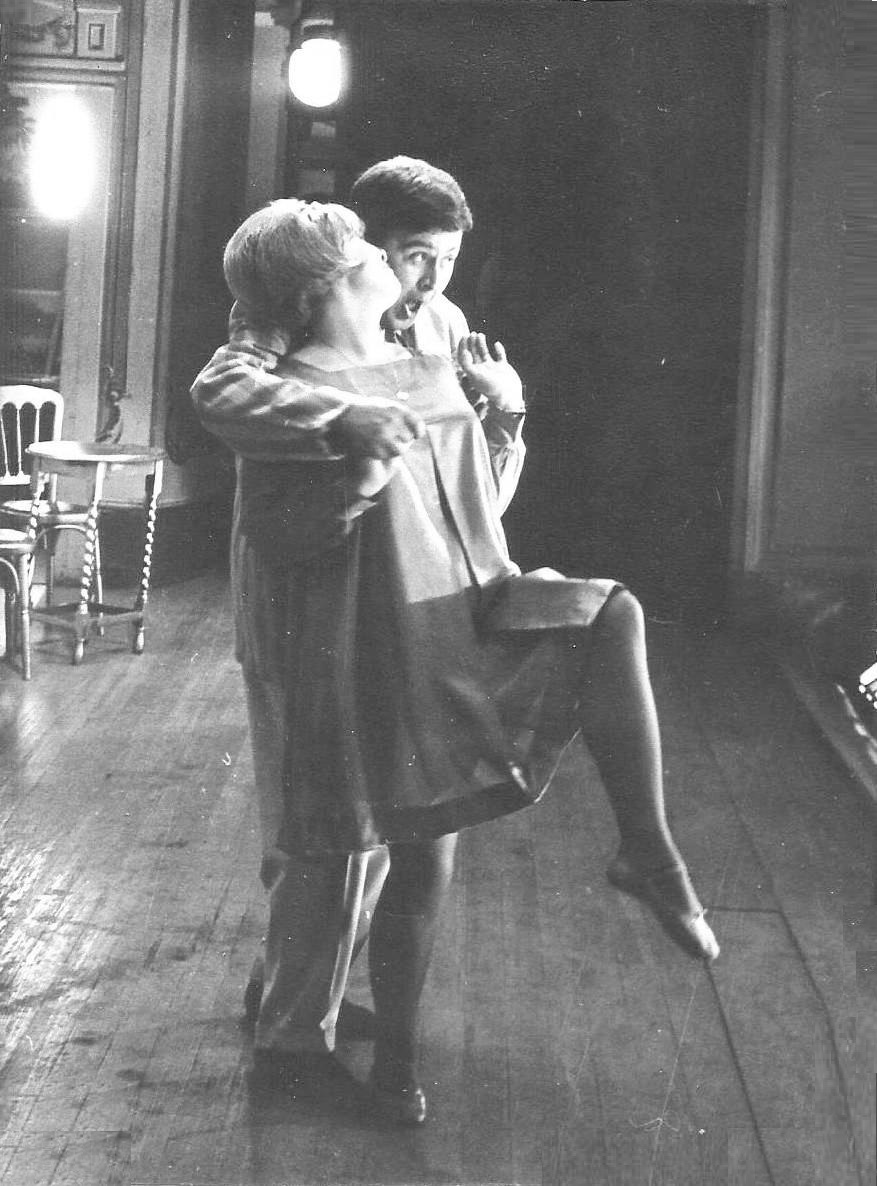 <![endif]>We were delighted when Jeannie Johnson contacted us, with her memories of being in Maritza, and many other productions staged by the Martins Bank operatic Society throughout the sixties. In 1968 she was Jean Robinson, and in Maritza, she played the part of Lisa. She can be seen here (left) both in a photo and a caricature of herself - As well as her memories of Maritza, she has also found for us some photographs from the production…
<![if !vml]>

<![endif]>
In my photo album I do have a number of pics of Maritza, mostly small groups and Principals, you tended to buy the ones you appeared in and you really felt you'd 'arrived' if Vern took the trouble to do one of his famous cartoons!   If you think Maritza was quite daring in  respect of cross dressing in 1968,  just think what the Victorians must have thought of Gilbert & Sullivan's Princess Ida in 1884! Yes, I was in a number of the shows in the 1960's, my reason for joining Martins Bank....... 1962/63 and 1966/1970. During 1964/65 I was too busy down the Cavern Club running a fan club for one of the local groups - a great time.
<![if !vml]>

<![endif]>
<![if !vml]>

<![endif]>
ß LEFT:
The Ladies Chorus – as Jean points out, this production, although written in 1924, was performed by Martins Bank Operatic Society in 1960s clothing.