Data…
<![if !vml]>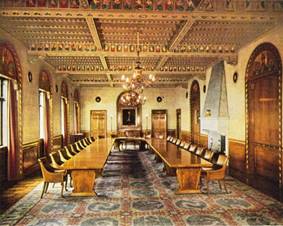 <![endif]>Martins Bank Archive exists to record and preserve not only physical items that were used by the Bank and its staff, but also to collect together in one place aspects of the social history of Martins before they are forgotten for good. This means that many of our records are kept on computer. The purpose of this particular page of our Online Archive is to let you know exactly what kinds of data we keep on computer, and how we use this information to help us tell the story of Martins Bank and the people who worked there. We use three main sources of data:
<![if !supportLists]>1. <![endif]>Data published by the Bank in its Staff Publications.
<![if !supportLists]>2. <![endif]>Data offered to us by former staff and/or their relatives.
<![if !supportLists]>3. <![endif]>Data obtained through public sources of reference including online.
Changes in the law which came into force on 25 May 2018 mean that anyone who collects personal data has new and tougher rules to adhere to, so that those whose data is held know it is being held for a good reason, and that it is being used correctly – both in accordance with the law and with the wishes of the subjects of the data. Here is a brief summary of our use of data, followed by a more detailed explanation of what we do with it:
<![if !supportLists]>· <![endif]>We do not have a mailing list.
<![if !supportLists]>· <![endif]>We only contact those who have contacted the Archive in order that we may answer questions or assist with research.
<![if !supportLists]>· <![endif]>We do not sell or encourage others to buy or sell goods or information.
<![if !supportLists]>· <![endif]>The email addresses of those who have contacted us are stored offline, and are never shared without the permission of the email account holder.
<![if !supportLists]>· <![endif]>Information provided to us by visitors to the Archive is used only in line with the wishes of those visitors. We do not advertise, nor do we trade or make any money from our operations or the information we hold.
… and what we do with it