<![if !vml]>

<![endif]>
<![if !vml]>

<![endif]>
<![if !vml]>

<![endif]>
<![if !vml]>

<![endif]>In the traditional layout of East Anglia - Norfolk Suffolk and Essex - Martins has just seven branches, four in NORWICH, and one each in KING'S LYNN, Ipswich and COLCHESTER.  Martins' Southern expansion has been in full flow since the late 1930s, but a significant number of new branches have been opened in the Midlands, Southern England, the South West and the South east.  Sadly the Bank's representation in East Anglia will not grow before the merger with Barclays, and so the Bank's branches here are but little outposts of the Martins Empire, each manned by a small, dedicated staff. 
<![if !vml]>

<![endif]>
<![if !vml]>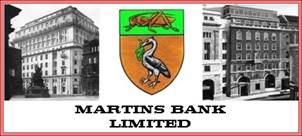 <![endif]>Ipswich joins a select few that start out in what are intened to be temporary premises, but end up occupying them for much longer than intended.  Ipswich Branch is opened in 1939 at 11 Buttermarket, but the Bank has its eye on a much more appropriate site across the way at number 6.  In a situation not helped by the Second World War and its economic aftermath, it takes eighteen years for the move to happen!  You can meet the staff of the original branch on our page for IPSWICH 11 BUTTERMARKET, where you can also read about the only visit made to Ipswich by Martins Bank Magazine.  
<![if !vml]>

<![endif]>
<![if !vml]>

<![endif]>
The framework is built for Martins Bank's new Branch in Ipswich.
Image – 1956 Margaret Perks Collection
<![if !vml]>

<![endif]>
As for the eagerly awaited Branch at No 6 Buttermarket – it lasts only 12 years, closing just a few days before the merger in 1969 with the Business transferred to Barclays' Branch at Princes Street. If you can help with images and/or information about this or any of Martins Bank's other branches, please do get in touch with us at the usual address gutinfo@btinternet.com.  The image on this page is from the personal collection of the late Margaret Perks, who started her career at Ipswich in July 1940. She went on to achieve one of the highest roles for a woman in Martins Bank when she was promoted to the Appointed Staff, become Trust Controller at London West end Trustee Office. Under Barclays, Margaret continued to play a significant role throughout the 1970s.
<![if !vml]>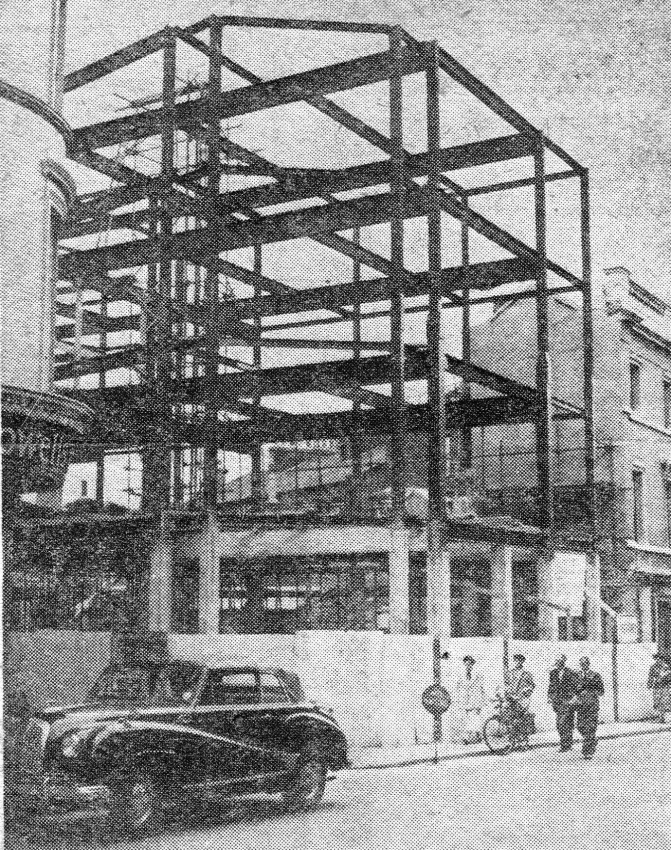 <![endif]>
Title:
Type:
Address:
Index Number and District:
Hours:
Telephone:
Services:
Manager:
11-95-40 Ipswich
Full Branch
6 Buttermarket Ipswich Suffolk
452 London
Mon to Fri 1000-1500
Saturday 0900-1130
Ipswich 51265
Nightsafe Installed
Mr K C Batten Manager