<![if !vml]>

<![endif]>
<![if !vml]>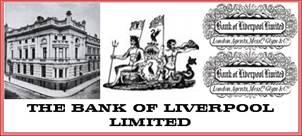 <![endif]>
<![if !vml]>

<![endif]>
This splendid image of Martins Bank's Branch at 297 Wallasey Village is taken in the 1940s, when the branch iteself is less than forty years old.  Opened by the Bank of Liverpool in 1909, Wallasey Village Branch goes on to serve Martins and Barclays, although it is no longer open today. With one sub branch at New Brighton, Wallasey operates a full banking service under Martins, with nightsafe facilities and six day opening.  In 1965, it is time to say goodbye to Mr Walker, retiring after eleven years as Branch Manager…
<![if !vml]>

<![endif]>
<![if !vml]>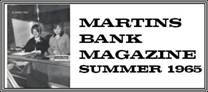 <![endif]>
<![if !vml]>

<![endif]>
On february 23rd some forty people gathered at Wallasey branch to say farewell to Mr Walker on his retirement after 43 years' service. We were also very pleased to see Mrs Walker, who had been suffering from ill health since Christmas and to whom Miss M. E. Pyke presented a bouquet. Mr I. Buchanan, the District General Manager, making a presentation of a slide projector and screen, paid tribute to Mr Walker's service to the Bank, saying that he was the sort of man who hid his light under a bushel.
<![if !vml]>

<![endif]>
<![if !vml]>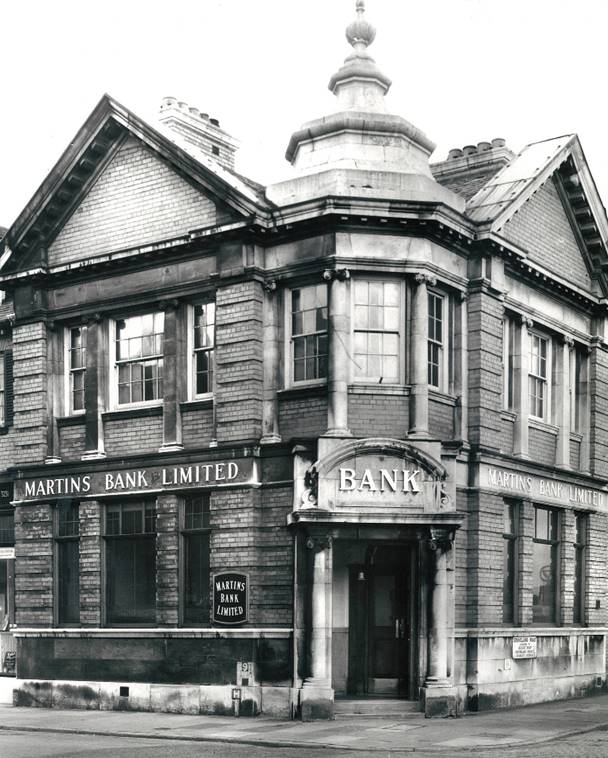 <![endif]>
Image © Barclays Ref 0030/1645
<![if !vml]>

<![endif]>
<![if !vml]>

<![endif]><![if !vml]>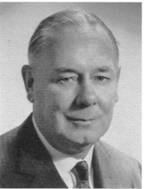 <![endif]>Very few people knew of his war service in the South Notts Hussars, with whom he landed in France on D-f-10 in 1944, and continued until the German surrender. Mr Buchanan said that Mr Walker had a distinguished sporting record, but since he ceased to play games he had been an ardent Everton supporter. On behalf of everyone he wished Mr and Mrs Walker a long and happy retirement. In reply Mr Walker said that he was delighted to have received such a magnifi­cent present as photography was becoming his new hobby.  He was grateful for the many good friends he had made during a long and happy career and he had been fortunate in knowing about 95 per cent of his customers: he could not have had a more loyal or efficient staff. Entering the service at Bootle branch in 1922 Mr Walker spent his banking career on Merseyside and had been Manager of Wallasey branch since 1954.
<![if !vml]>

<![endif]>
Title:
Type:
Address:
Index Number and District:
Hours:
Telephone:
Services:
Manager:
11-93-80 Wallasey
Full Branch
297 Wallasey Village Wallasey Cheshire
43 Liverpool
Mon to Fri 1000-1500
Saturday 0900-1130
051 639 1303
Nightsafe Installed
Mr F H Clayton TD Manager
1909
18 December 1918
3 January 1928
15 December 1969
29 May 1998
Currently
Opened by the Bank of Liverpool
Bank of Liverpool and Martins
Martins Bank Limited
Barclays Bank Limited 20-89-92 Wallasey Village
Closed
Day nursery