In the first of two articles from Martins Bank Magazine, we journey to Bexley Heath in 1951 and meet the staff.  Members of Martins Bank's staff have always been known for their participation in sport, often with great success, and in 1949, in our second feature,  Bexley Heath staff member Jean Lyle is making a name for herself by winning the London Evening News Tennis Tournament…
<![if !vml]>

<![endif]>
<![if !vml]>

<![endif]><![if !vml]>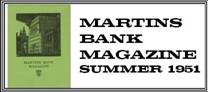 <![endif]>The choice of Bexley Heath puzzled some of our London friends; there are so many other branches in more interesting localities. At the outset, therefore, it ought to be made clear that Bexley Heath was chosen for the very reason that there was no special reason why it should be chosen. In other words, if the choice is always to fall on a beauty spot or on a branch which is a little out of the ordinary, or for some good and specific reason, a great number of branches may feel that they will never qualify to be featured in this series.  The choice of Bexley Heath for this instalment is an answer to this feeling which has been expressed to us from time to time. Bexley Heath was one of the original branches of the old Martin's Bank and was opened as long ago as 1887, so that it has been going for a very long time. There was a heath at Bexley. in those days, but nowadays the place is like a London suburb, with a great arterial road to the east lined with branches of the well-known multiple shops. Coming from the Southern Electric station, which is quite a long way from our branch in Market Place, it is hard to get the feel of the place and to give it a label other than "suburban".
<![if !vml]>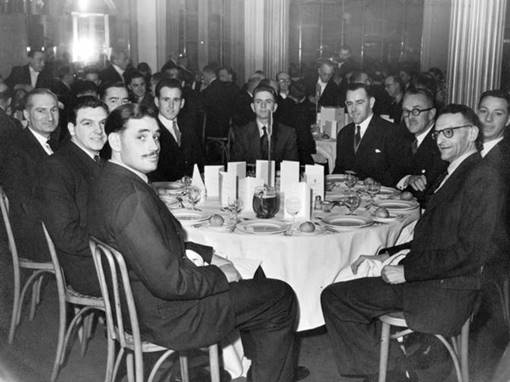 <![endif]><![if !vml]>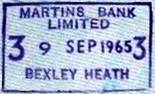 <![endif]>Only when one reaches Market Place itself, with its little clock tower on, and yet a few feet away from the arterial road, does one feel that here is a remnant of what was once a separate community, though now swallowed by the advancing bricks and mortar. Our branch is an attractive single storey building which had a lucky miss from total destruc­tion when a bomb fell two doors away and blew the roof off. If the architect had designed it so that the banking hall was not quite so lofty and had provided for office accommodation above it would have been warmer for the staff and would have provided additional remuneration for the Bank, but maybe there were good reasons for that. Mr. G. H. Ritchie is a Liverpool man who, since 1917, has served at Stanley Road, Head Office, Sefton Park, Ormskirk, Custom House, Liverpool City Office, Inspection Department, Cocks Biddulph, Mottingham, Baker Street and Tothill Street before receiving his first appoint­ment as Manager at Dartford in 1937. His appointment as Manager at Bexley Heath came ten years later.
<![if !vml]>

<![endif]>
We had the pleasure of meeting Mrs. Ritchie, who is also a Liverpudlian and their son John, who was born in the South. All three of them are keen golfers, and the previous day Mrs. Ritchie had won a silver trophy to add to the two she already possesses. John won a prize the previous week and Mr. Ritchie finished equal second in the Buxton Challenge Cup competi­tion only two days before our visit. This is the nearest he has been to qualifying for the final rounds of the Directors' Challenge Cup. Maybe next year! To our regret we did not meet A. C. Drew who was on holiday at the time, but he managed to turn up for the photograph. He has a son in the Bank, at present doing his National Service with the R.A.F. at Cambridge.  The young man is a keen cyclist and is a member of a cycling club.
The week before our visit he had cycled home from Cambridge and then taken part in a 35-mile road race. Mr. Drew himself prefers the gentler exercise of gardening. G. G. Davis commenced his banking career at Bexley Heath in 1926 and after serving at various other branches in the London District and at District Office, returned to his first branch twenty years later. During the war he served with the Artillery in the Western Desert with the First Army, and had the misfortune to be blown up, an experience which ended his front-line career. R. H. G. Beatrip is another gunner who was engaged on coastal de­fence during the war. After the invasion he had the interesting experience of being engaged in Belgium in the depart­ment of the army dealing with psychological war­fare. His bank service has all been in the London District and he has been at Bexley Heath since 1947.
<![if !vml]>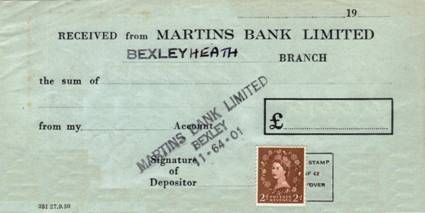 <![endif]>It is certainly a small world and we were not a little surprised on meeting A. Brookes* to discover that he is a first cousin of  Bill Brookes, whose work for the social life of the Bank in the Liverpool District is so outstanding, and who is known all over the Service by his cartoons in our Magazine. A. Brookes* entered the Bank in 1941 and apart from war service 1943 to 1947, has spent all his time in the London District. We send him every good wish on the occasion of his approaching marriage in September. E. D. V. Garrett was only transferred to Bexley Heath on the day before our arrival. His war service was performed in the Navy in the Western Mediterranean. L. H. Wilson came into the Bank in 1949, subsequently doing his National Service with the R.A.F. We soon found ourselves on common ground because of our mutual love of the game of chess. The junior boy is J. G. Killick, who entered the Bank in 1949. He will be going into the army during the present year. We recommend the Secretary of the London District Cricket Team to put him on the list of people to be tried out when he returns to the Bank. Modesty prevents some of these young men from pushing themselves.
The senior girl is Miss A. M. Wickens, who has been in the Bank since 1931, all the time at Bexley Heath.  She is a competent cashier and a good all-round worker and Mr. Ritchie speaks very highly of her. Miss J. Lyle, who entered the Bank in 1935 and served at London Office and Dartford before going to Bexley Heath in 1935, has already received some publicity, including a photograph, in our pages (see below) for her exploits at tennis and we were pleased to meet her in person. The baby of the office is Miss D. C. Letts, and a very bright and attractive young lady she is. She is keen on all sports, even to cycling to the office on suitable days. She entered the Bank in March of last year. Although, naturally, we shall not be making a visit of this nature to Bexley Heath again, we hope to see some of them at the shows of the Cicala Players or at the London District Dance or at the Annual Dinner from time to time.
* (Although this article refers to "A Brookes", the member of staff concerned is actually Sam Brookes)
Tennis Star…
<![if !vml]>

<![endif]>
<![if !vml]>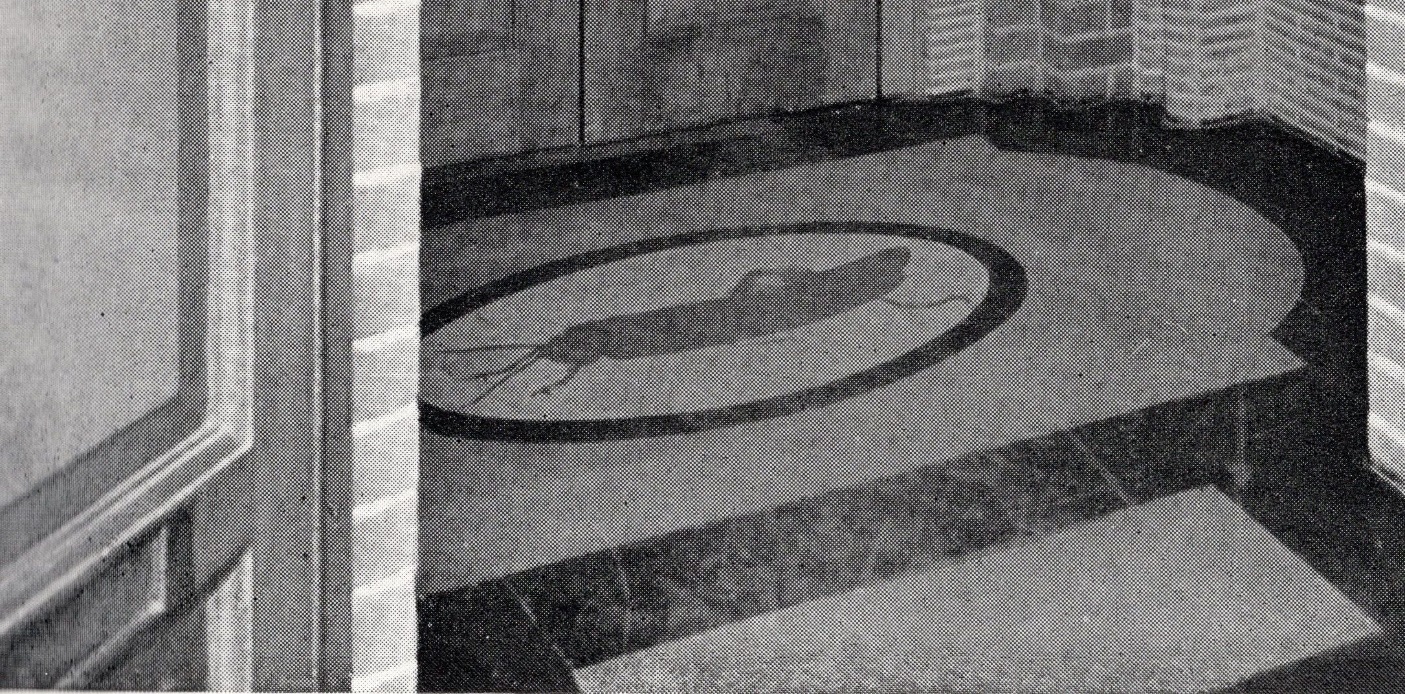 <![endif]><![if !vml]>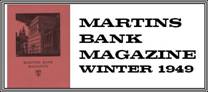 <![endif]>Miss Jean Lyle of Bexley Heath branch recently distinguished herself in the world of tennis by winning, in partnership with her sister, the Women's Doubles in the London " Evening News " Tournament (for players who play their tennis in the clubs and parks of London and a 25-mile radius, in the evenings and during the week-end). The final was played at the Queens Club, London, and the sisters won 3-6, 6-2, 6-4. Miss Lyle was also successful in reaching the final of the Women's Singles, and though she lost 4-6, 6-3, 6-2, it was an excellent effort, played as it was almost immediately after the doubles. Miss Lyle and her sister now hold the "Evening News" Silver Challenge Cup for one year, and in addition they each received a presentation tennis racquet and a voucher to be expended on sports equipment. Miss Lyle received a further racquet and a voucher for the singles event. Last year Miss Lyle played for Kent v. Essex, and in September she played in the final of the Kent County Club Tournament.
<![if !vml]>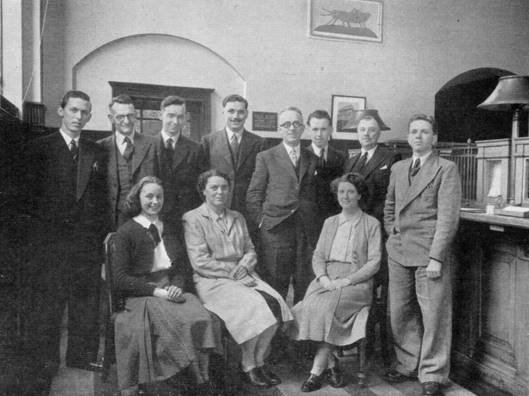 <![endif]>
Dinner party…
<![if !vml]>

<![endif]>
We are grateful to our Martins Colleague P A Raymond for this image of the staff of Bexleyheath Branch attending one of the London District Dinners in the 1950s.  Photographs like this one are always priceless snippets of social history, bringing back memories, and showing future generations what we used to get up to. We don't yet have all the names of those seated around the table, so if you can help by identifying any of them, please do let us know at the usual email address: gutinfo@btinternet.com. 

<![if !vml]><![endif]>

Dinners and dances are an important part of the social life enjoyed by the Staff of Martins Bank, and our Archive has a large collection of programmes and tickets for such events that took place between the 1940s and the 1960s. These will be added to the online Archive in due course, but if you would like to see other ways in which Staff "let their hair down", why not visit our SONG AND DANCE feature pages…

<![if !vml]><![endif]>

Image © Martins Bank Archive Collections – P A Raymond
<![if !vml]>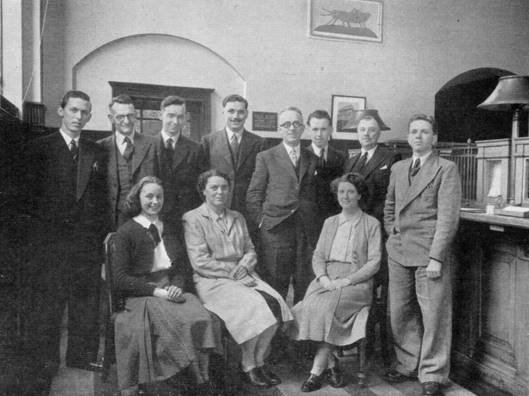 <![endif]>