<![if !vml]>

<![endif]>
<![if !vml]>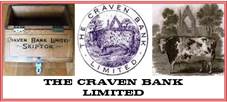 <![endif]>
Barrowford is one of the original sub branches of the Craven Bank, and comes to Martins with the 1906 amalgamation of the Bank of Liverpool and the Craven Bank Limited.  Whilst there is a sub branch at Barrowford continually between 1889 and 1992 it occupies a total of THREE different addresses in the village over that time. Starting life at 4 King Edward Terrace, it moves to 2 Holmfield View, and in August 1951 it moves once more to 5 Gladstone Terrace. 
<![if !vml]>

<![endif]>
Barrowford is a large village, and Martins operates its business there as a sub-Branch to Nelson. It looks as though local business was substantial and steady, as Barrowford opens for sixteen hours spread over the full six-day banking week. This provides a convenient service for personal customers and allows local businesses to pay in takings, and collect cash supplies for their tills.
<![if !vml]>

<![endif]>
When the move is made from Holmfield View to Gladstone terrace over the weekend of 18-19 August 1951, an advertisement is taken out in the local press to advise customers – this again signifies the importance attached to the business of this busy little office.
<![if !vml]>

<![endif]>
<![if !vml]>

<![endif]>
Image  © Martins Bank Archive Collection
Restored and remastered June 2020<![if !vml]>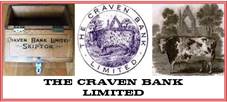 <![endif]>
Title:
Type:
Address:
Index Number and District:
Hours:
Telephone:
Services:
Manager:
Martins Bank Limited 11-27-60 Barrowford
Sub to 11-27-60 Nelson
2 Holmfield View Gisburn Road Barrowford Nelson Lancashire
110 Craven
Mon to Fri 1000-1300
Saturday 1000-1100
Nelson 64278/9
Counter Service Only
Mr J N Slater Manager (Nelson)
1889
?
23 March 1906
18 December 1918
3 January 1928
18 August 1951
Opened by the Craven Bank at 4 King Edward Terrace
Moved to 2 Holmfield View
Bank of Liverpool
Bank of Liverpool and Martins Bank Limited
Martins Bank Limited
Closed and moved to 5 Gladstone Terrace Gisburn Road