<![if !vml]>

<![endif]>
<![if !vml]>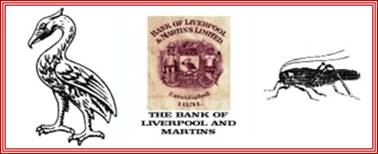 <![endif]>
<![if !vml]>

<![endif]>
"Martins Branch"…<![if !vml]>

<![endif]>
East Boldon Branch is opened in 1922 by the Bank of Liverpool and Martins Limited, and is closed and moved to new premises at the end of 1974.  Following the 1969 merger of Martins and Barclays, this is one of the first Barclays cheques to feature the "Martins Branch" logo which to everyone who sees it is supposed to serve as a reminder of Martins Bank until Barclays stationery is redesigned in the early 1980s.  Note also the absence at this time of Barclays' own logo, as part of the gradual transition which takes place partly to placate customers in some parts of the country who are not at all happy with the demise of Martins Bank.
<![if !vml]>

<![endif]>
Our East Boldon cheque is from the early days of the merger, as it still bears the stamp duty paid symbol.  Stamp duty on cheques is abolished in February 1971 just two weeks before the UK's currency goes decimal.  Up to that time customers had been expected to pay a TAX of two pence for every cheque they wrote! For our feature, we eavesdrop on the retirement celebrations for Mr G A Welsh, who has spent the last nine of his forty-three years with the Bank at East Boldon…
<![if !vml]>

<![endif]>
In Service: 13 December 1922 until 30 November 1974
<![if !vml]>

<![endif]>
<![if !vml]>
<![endif]>
Image © Barclays Ref 0030-0880
<![if !vml]>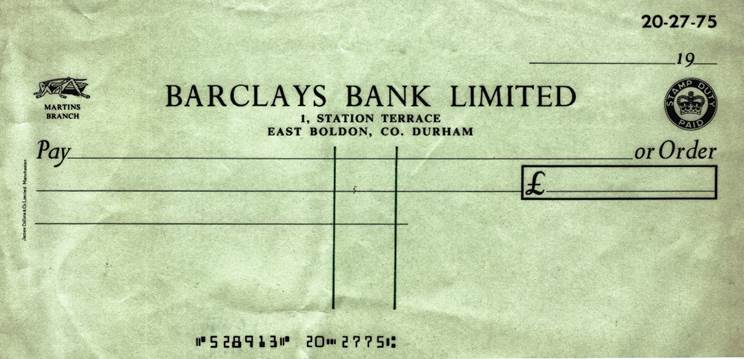 <![endif]>
Image © Martins Bank Archive Collections – G Denis Richardson
<![if !vml]>

<![endif]><![if !vml]>

<![endif]>
<![if !vml]>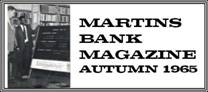 <![endif]><![if !vml]>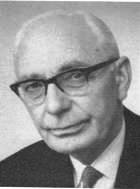 <![endif]>As mr welsh had already been retired 48 hours when, with his wife, he entertained 35 colleagues to a buffet at the Grey Horse Hotel, East Boldon, he was able to say he felt sure he was going to enjoy the years ahead. Retiring after nine years as Manager at East Boldon Mr Welsh was presented with a cheque, to be used to buy fishing tackle, by Mr R. G. Lamb who wished him well on behalf of subscribers.  Mrs Welsh was handed a bouquet by Miss Davison. Among the guests were Mr K. O. Wells (Superintendent of Branches), Mr M. A. Charlton (Pro Staff Manager) and Mr Stanley Shaw, the previous manager at East Boldon. Mr Welsh had earlier lunched at Head Office and at Grey Street and Mr Weatherill called at the branch on June 30 to say goodbye. After joining the Bank at Bedlington in 1923 Mr Welsh served at several North Eastern branches before his call-up in 1942. He returned to Morpeth in 1946, was appointed Pro Manager at Hexham in 1954 and Manager at East Boldon in 1956.
<![if !vml]>

<![endif]><![if !vml]>

<![endif]>