<![if !vml]>

<![endif]>
<![if !vml]>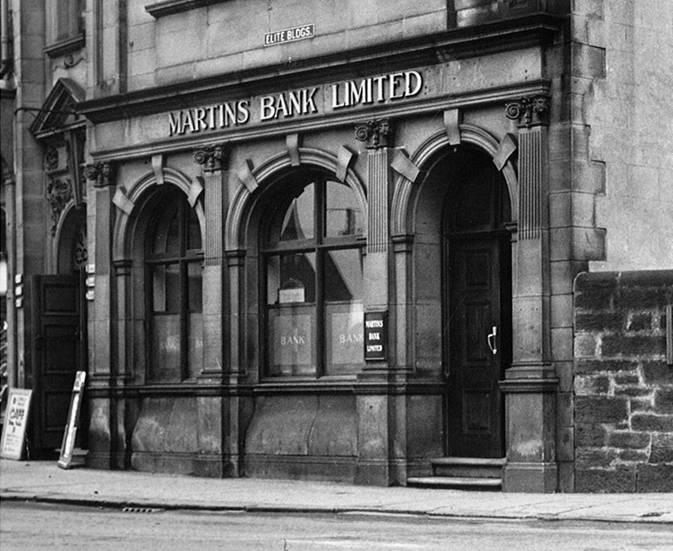 <![endif]>
Image © Barclays Ref 30-2769
<![if !vml]>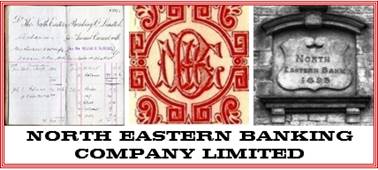 <![endif]>
<![if !vml]>

<![endif]><![if !vml]>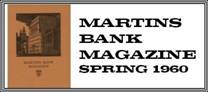 <![endif]>During the last twenty years of its independence, the North Eastern Banking Company opens a steady number of new branches and sub branches across the North East of England.  This part of the country will become Martins Bank's largest district, and many branches opened in the late 1800s will still be trading more than a hundred years later.  Stanley is opened in 1895 at "Elite Buildings" in Front Street, which also appears to house a large dance hall at the time of the branch photographs below.  As a full branch of Martins in the 1960s, Stanley opens six days a week and is taken over by Barclays in 1969.   A branch still operates in the town, but it moved from Elite Buildings a number of years ago.
<![if !vml]>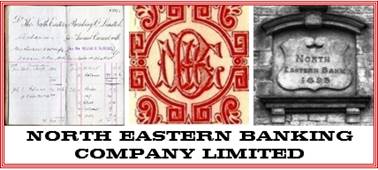 <![endif]>
<![if !vml]>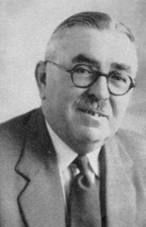 <![endif]><![if !vml]>

<![endif]>It was the special wish of Mr. Pollock that the minimum of fuss should be caused on the occasion of his retirement after 43 years' service, and so the gathering which took place at Stanley branch on November 30th was con­fined to his most intimate associates, in­cluding a few customers.  He was presented with an electric blanket on behalf of the staff and people with whom he has been associated during his career. The previous week Mr. Pollock was entertained at District Office by Mr. Walton, North Eastern District General Manager, who had invited one or two of Mr. Pollock's close colleagues also to be present. Mr. Pollock entered the Bank in 1916 at Sedgefield. He served with H.M. Forces from 1917-1919, afterwards returning to Sedgefield. He subsequently served at Loftus, Middles­brough, on the North Eastern District General Management staff in 1933 and 1942 and at Whitley Bay, Jarrow and Byker. He was ap­pointed Manager at Stanley in 1950.
<![if !vml]>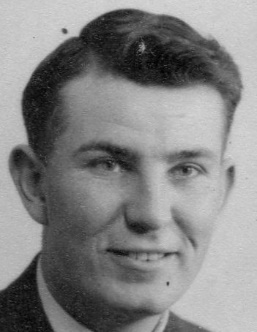 <![endif]>
 It's all about time-keeping…
<![if !vml]>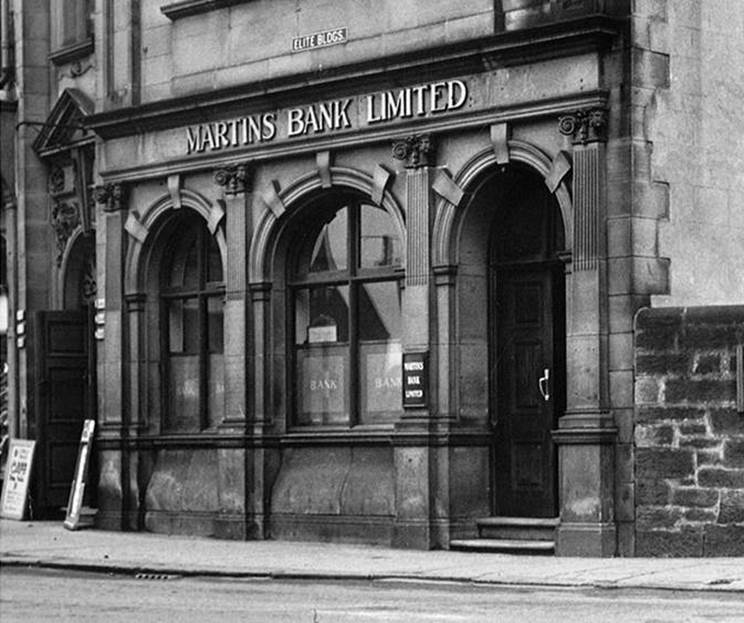 <![endif]>
<![if !vml]>

<![endif]>Following the sad demise of Martins' former Stanley branch in a fire in November 2013, we were delighted to receive more positive news in the form of the memories of someone who worked there.  The following short anecdote from Frank Peirson, who also worked at Shotley Bridge and Blackhill Branches:
<![if !vml]>

<![endif]>
<![if !vml]>

<![endif]>"My favourite story about Stanley branch also occurred when I was working for Manager Barrie Kirtley. (Pictured, right)  -  The first cashier was notorious for being late, sometimes very much so. It could be particularly embarrassing if he was carrying the keys, especially one Friday morning which was the day we allowed business customers to come in before opening time to take away the pre-prepared wages - some of us remember cash! These business customers arrived every ten minutes from, I think, 0830. By 0915 watches were being checked, the atmosphere was cooling and the branch remained keyless. Barrie telephoned the first cashier at home, some six miles away, only to hear the response,
'Good morning, Martins Bank, Stanley.'
'Don't be silly,' said Barrie, 'THIS is Martins Bank, Stanley - are you coming to work today?'
'What' - replied the first cashier,-  'at this time of night?'
<![if !vml]>

<![endif]>