<![if !vml]>

<![endif]>
<![if !vml]>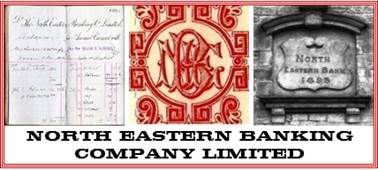 <![endif]>
<![if !vml]>

<![endif]>
Is that a Wall's® Ice Cream Sign?  - Quick: Let's get the banking done, and then pop next door for a double '99'… Spennymoor is an original branch of the North Eastern Banking Company and it opens on 8 September 1873. Two years later, that bank takes on the branches of the Alnwick and County bank, and this presents the newly enlarged bank with the problem of how to staff its new total of twenty-six branches spread not only across the Newcastle area, but up into Northumberland including some places that are "off the beaten track".  
<![if !vml]>

<![endif]>
A series of amalgamations continues until in 1928 - when the marriage of the Bank of Liverpool and Martins with the Lancashire and Yorkshire Bank results in the creation of Martins Bank Limited.  With branches such as Spennymoor now under its wing, a long period of stability enables Martins to expand across England and Wales.  
<![if !vml]>

<![endif]>
The next upheaval – the final one to date – is the merger with Barclays, which is a curious time for many of the Bank's staff in the North East, who feel as if Martins is taking over Barclays in this part of the country as the sheer number of branches in this, the Bank's largest district, seems to vastly outweigh the former opposition!
<![if !vml]>

<![endif]>
In Service: 8 September 1873 until 1 June 2018
<![if !vml]>

<![endif]>
<![if !vml]>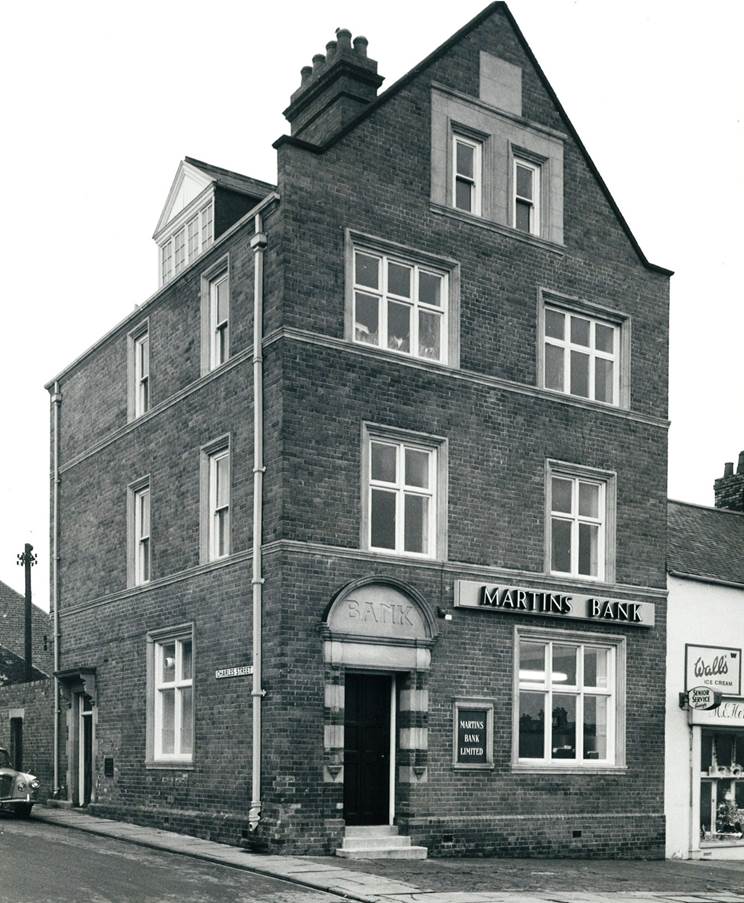 <![endif]>
Branch Images © Barclays Ref 0033/0524
<![if !vml]>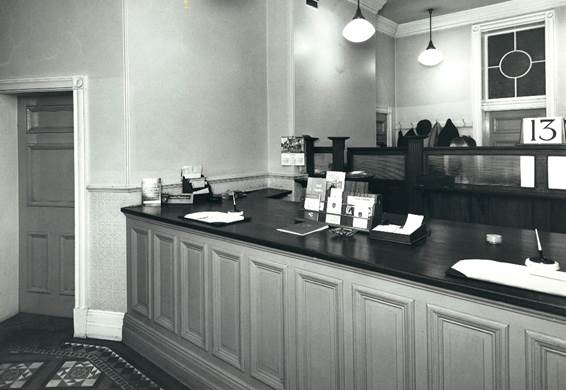 <![endif]>
Spennymoor Counter (OLD) 1
<![if !vml]>

<![endif]>
<![if !vml]>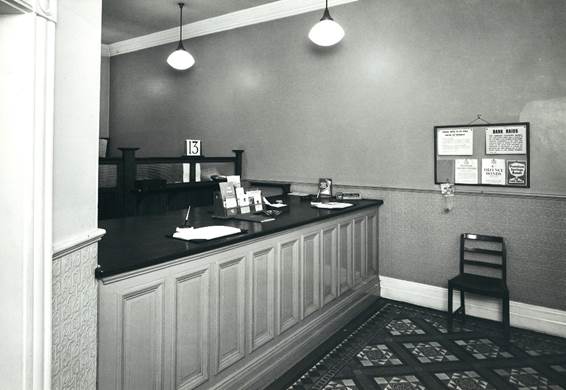 <![endif]>
Spennymoor Counter (OLD) 2
<![if !vml]>

<![endif]>
Title:
Type:
Address:
Index Number and District:
Hours:
Telephone:
Services:
Manager:
11-16-80 Spennymoor
Full Branch
4 Whitworth Terrace Spennymoor County Durham
358 North Eastern
Mon to Fri 1000-1500
Saturday 0900-1130
Spennymoor 3334
Nightsafe Installed
Mr A Cheesbrough Manager
Spalding
8 September 1873
7 August 1914
18 December 1918
3 January 1928
15 December 1969
1 June 2018
Opened by North Eastern Banking Company
Bank of Liverpool
Bank of Liverpool and Martins
Martins Bank Limited
Barclays Bank Limited 20-80-36 Spennymoor
Closed permanently from 12 noon
Spittal (Northumberland)