<![if !vml]>

<![endif]>
<![if !vml]>

<![endif]>
<![if !vml]>

<![endif]>
The branch next door…
<![if !vml]>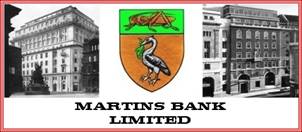 <![endif]>Many small shops in suburban areas are situated within houses or rows of houses, where the ground floor level carries out the business, and the upper levels are used either as living accommodation for the owner, or divided into flats and rented out.  Martins Bank's sub-Branch at Heysham is a typical example, and is situated at one end of a row of useful shops. 
<![if !vml]>

<![endif]>
Heysham is a suburb of Morecambe, although the modern day expansion of both Morecambe and Lancaster tends to squeeze what were once village areas in their own right into a conurbation – hard to tell whereabouts you are within its sprawl.  Martins Bank also has sub branches in the West End and Bare districts of Morecambe.
<![if !vml]>

<![endif]>
Off to the TT races…
<![if !vml]>

<![endif]>
<![if !vml]>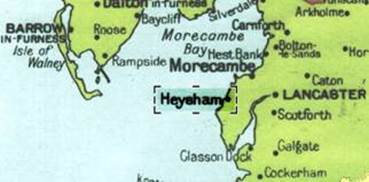 <![endif]>
<![if !vml]>

<![endif]>
A tiny branch such as this, on the doorstep of a traditional Northern Seaside Resort, does seem an unlikely place to hear a variety of European languages spoken, but Heysham is a key port from which direct daily sailings (operated by the World famous "Steam Packet" Company) are made to the Isle of Man. During the annual T T Races, Heysham branch is quite heavily used to provide foreign currency exchange to motorcyclists from all over Europe, before they make the trip across to the Island.  Heysham sub-Branch remains open under Barclays until 2000, it is manned by two cashiers, and even has its own cash machine for the last few years of its life. Under Martins, Heysham sub-Branch operates across the full six-day banking week with only a slight reduction in hours for a short lunch break and to allow transport of work back to Morecambe in the afternoon. Following pressure from the banking unions, Saturday opening is withdrawn from 1 July 1968.
In Service: Monday 4 December 1939 until Friday 7 April 2000
<![if !vml]>

<![endif]>
<![if !vml]>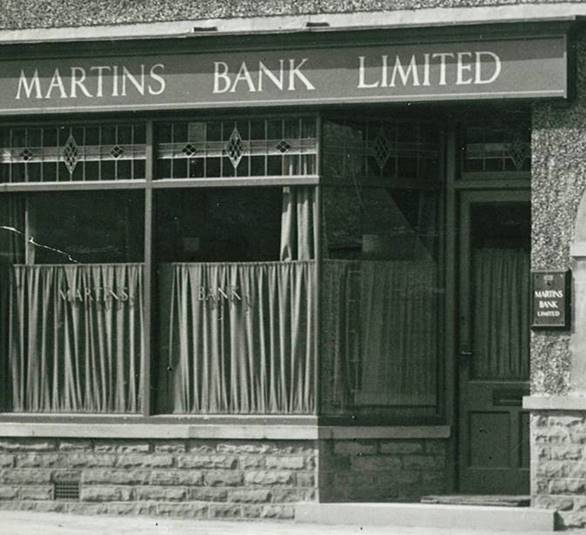 <![endif]>
Branch Images: © Barclays Ref 0030/1299
<![if !vml]>

<![endif]>
<![if !vml]>

<![endif]>
Morecambe Guardian 2 December 1939
Image © Northcliffe Media Limited Image created courtesy of THE BRITISH LIBRARY BOARD.
Image reproduced with kind permission of The British Newspaper Archive
Title:
Type:
Address:
Index Number and District:
Hours:
Telephone:
Services:
Manager:
11-12-60 Heysham
Sub to 11-12-60 Morecambe
402 Heysham Road Heysham Morecambe
218 Northern
Mon to Fri 1000-1230 and 1300-1430
Saturday 0930-1130
Heysham 51168
Counter Service Only
H Halstead Manager (Morecambe)