<![if !vml]>

<![endif]>
<![if !vml]>

<![endif]>
<![if !vml]>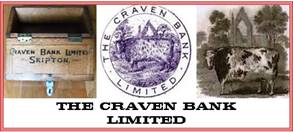 <![endif]>
Trawden is the only one of Colne's many sub branches to survive up to and a little beyond the merger with Barclays.  Between the creation of the modern Martins Bank in 1928, and 1969, Colne is in charge of a variety of sub branches – Laneshaw Bridge (closed in 1931)  Cottontree and Primet Bridge (1932) and Foulridge (1950).  
<![if !vml]>

<![endif]>
<![if !vml]>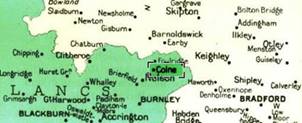 <![endif]>
<![if !vml]>

<![endif]>
By 1969 the sub branch at Trawden opens on Wednesdays and Saturdays, and business is good enough to make this outlet viable during Martins' time.  Although Trawden is taken over by Barclays, it only lasts for another five years. Its last use as Branch of Barclays Bank is in 1974, when the doors are closed for final time on 28 June. 
<![if !vml]>

<![endif]>
Although today 46 Church Street Trawden is not a police station, we are nevertheless intrugued by the building's current use by Lancashire Police, and the thought does cross the mind that just occasionally, Martins Bank's strongroom facilities might possibly still be useful for overnght stays at Her Majesty's pleasure!
In Service: Pre 1906 until 28 June 1974
<![if !vml]>

<![endif]>
<![if !vml]>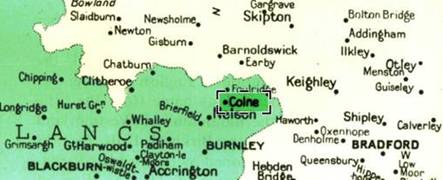 <![endif]>
Branch Image © Barclays Ref 0030/2969
Title:
Type:
Address:
Index Number and District:
Hours:
Telephone:
Services:
Manager:
11-05-30 Trawden 
Sub to 11-05-30 Colne
46 Church Street Trawden Colne Lancashire
106 Craven
Wednesday 1000-1300
Saturday 0930-1100
Wycoller 602
Counter Service Only
Mr R P Hopwood Manager (Colne)
Tow Law
Pre 1906
23 March 1906
18 December 1918
3 January1928
15 December 1969
28 June 1974
The Craven Bank
The Bank of Liverpool
The Bank of Liverpool and Martins
Martins Bank Limited
Barclays Bank Limited 20-22-82 Colne Church Street
Closed
Trimdon Grange