<![if !vml]>

<![endif]>
<![if !vml]>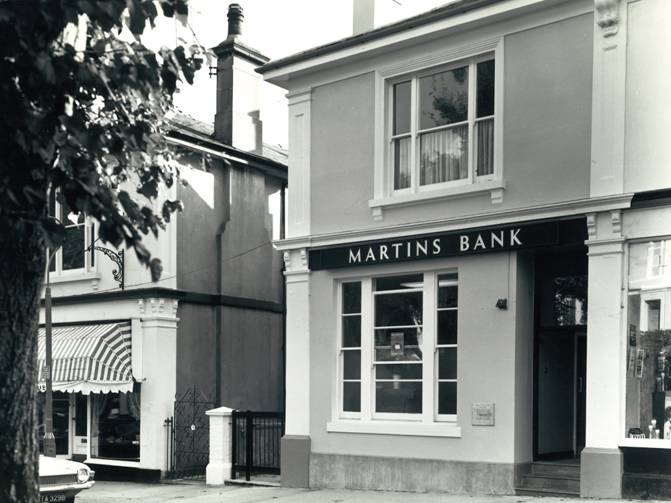 <![endif]>
Image © Barclays Ref 30/2951
<![if !vml]>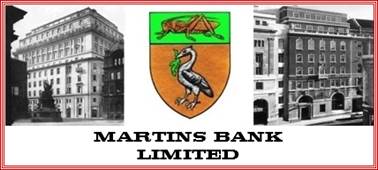 <![endif]>
<![if !vml]>

<![endif]>Many of the mid to late sixties generation of Martins Bank's new Branches and sub-Branches form part of a new development such as a shopping precinct, or in the case of Kew Bridge  and Birmingham Edgbaston for example, they are sited in newly constructed business premises.  Most of them look very very new, and whilst tastefully designed, they are nevertheless a significant departure from the bank buildings of the 1930s.   The sub-Branch at Wellswood certainly bucks this trend, by being located in almost as traditional and beautiful a building as its parent Branch at TORQUAY itself…  Many of the South Western District Branches of Martins Bank are housed in handsome looking buildings.  Why not take a look at some of them – BARNSTAPLE, ST HELIER, BATH, CHELTENHAM MONTPELIER, and BRISTOL CITY OFFICE are just a few worthy of mention in this context.  Next we take a look inside Wellswood sub-Branch:
<![if !vml]>

<![endif]>
<![if !vml]>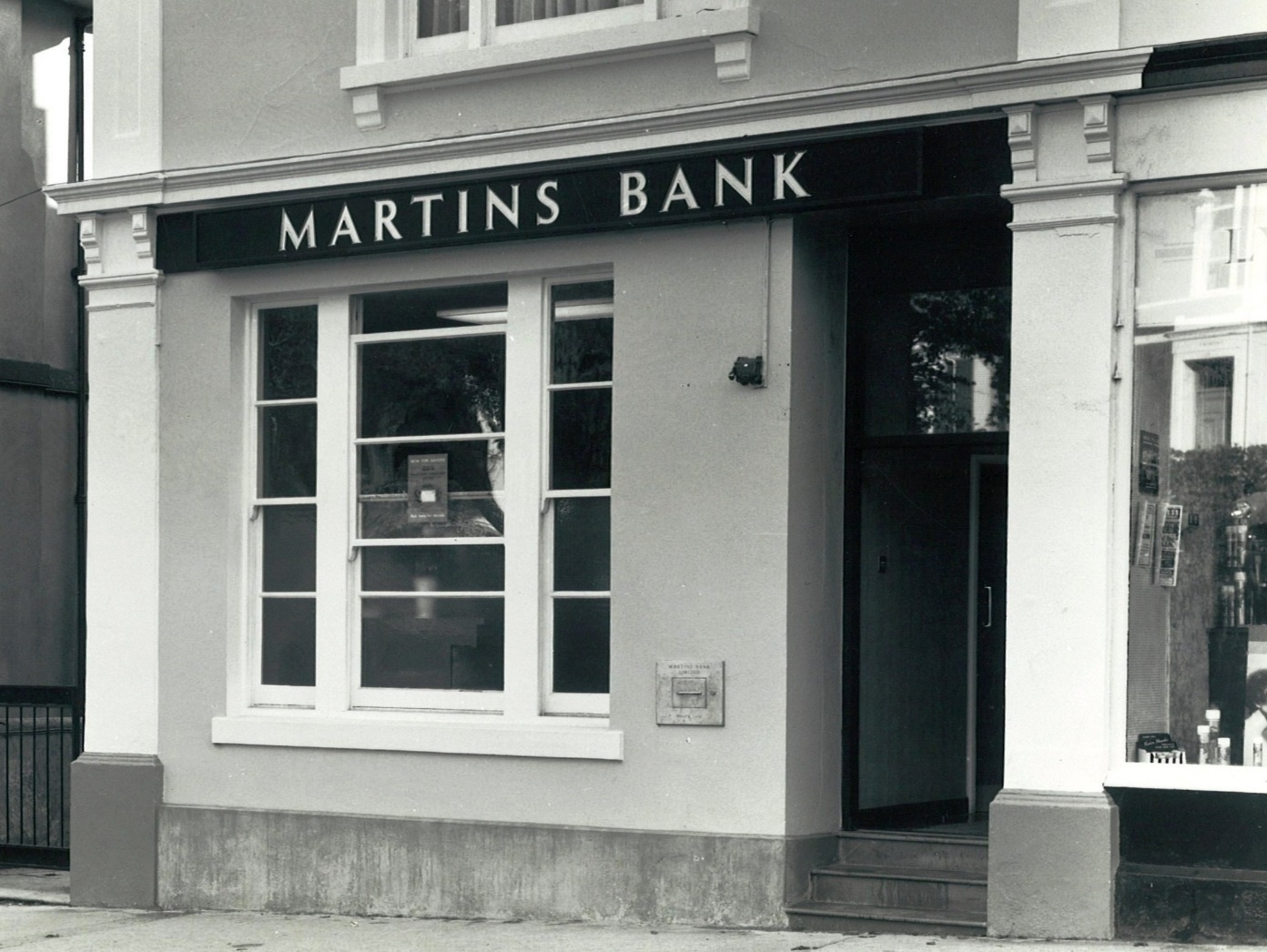 <![endif]>
Images © Barclays Ref 30/2951<![if !vml]>

<![endif]>
<![if !vml]>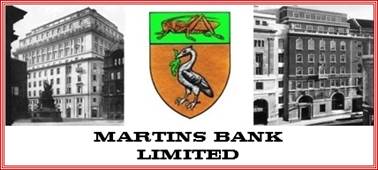 <![endif]>
<![if !vml]>

<![endif]>
Whilst the Branch is not self accounting, it does have night safe facilities and opens six days a week for full banking hours.  This part of Torquay must therefore provide good banking traffic from both traders and personal customers. The building also houses a decent sized interview area, which is most likely used by appointment to see a visiting manager from the main Branch, or for the privacy of opening new accounts:
<![if !vml]>

<![endif]>
<![if !vml]>

<![endif]>
<![if !vml]>

<![endif]>
Wellswood survives the 1969 merger with Barclays, and becomes one of their Branches for a further twenty-three years.
<![if !vml]>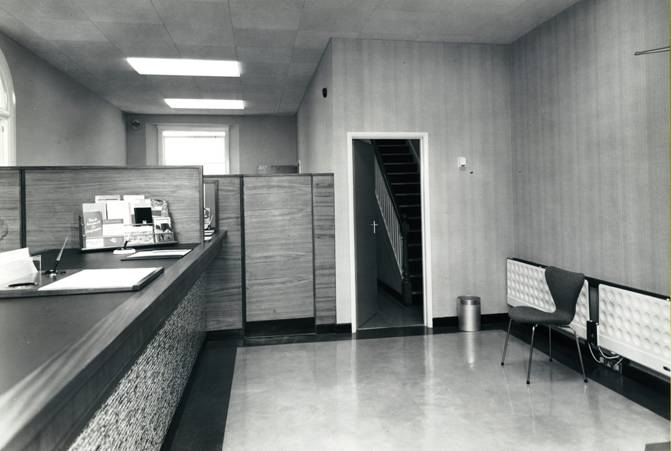 <![endif]>