<![if !vml]>

<![endif]>
<![if !vml]>

<![endif]>
<![if !vml]>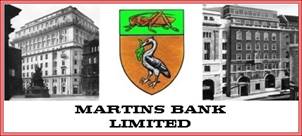 <![endif]>
<![if !vml]>

<![endif]>Wombles, tennis, and a branch of Martins Bank? It must be Wimbledon Common. Martins Bank opens for business in 1938 in this charming little building between two shops.  A certain prestigious tennis tournament at the nearby All England Club provides an opportunity for the Bank to open a sub branch on Centre Court, which has to be one of the most prestigious settings for a branch of ANY bank!
<![if !vml]>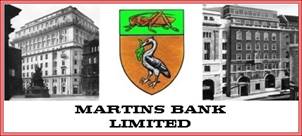 <![endif]>
In Service: 21 April 1938 until 19 May 1972
<![if !vml]>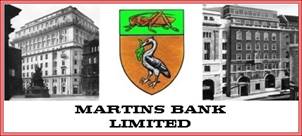 <![endif]>
<![if !vml]>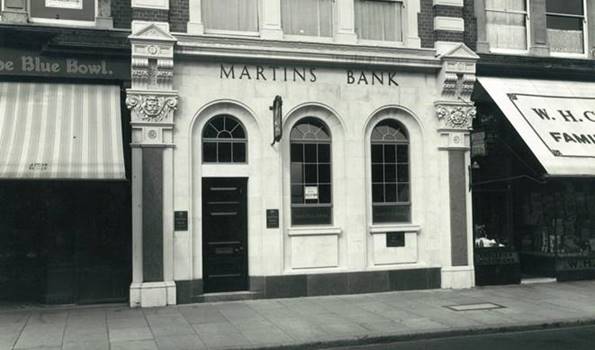 <![endif]>
Image © Barclays Ref 0030-3228
You can read more about the Bank's involvement in the most famous two weeks of the year on our WIMBLEDON CENTRE COURT page.  There are no visits to Wimbledon Branch by Martins Bank Magazine, so If you can help with images and/or information about this or any of the other branches of Martins Bank, please do get in touch with us at the usual address gutinfo@btinternet.com.
<![if !vml]>

<![endif]>