<![if !vml]>

<![endif]>
<![if !vml]>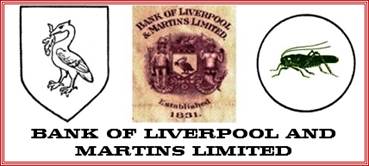 <![endif]>
<![if !vml]>

<![endif]>
A grand design, this Branch at Northumberland Street Newcastle upon Tyne is opened in June 1923 by the Bank of Liverpool and Martins.  In the 1960s, the upper floors serve as the North Eastern District Junior Training Centre, and a steady flow of new cashiers are given the skills they need to ensure they will go to extremes to be helpful. Northumberland Street does not make it to the merger with Barclays, closing in March 1969, as the business is transferred by Martins Bank to a new Branch at 7 Market Street. 
<![if !vml]>

<![endif]>
<![if !vml]>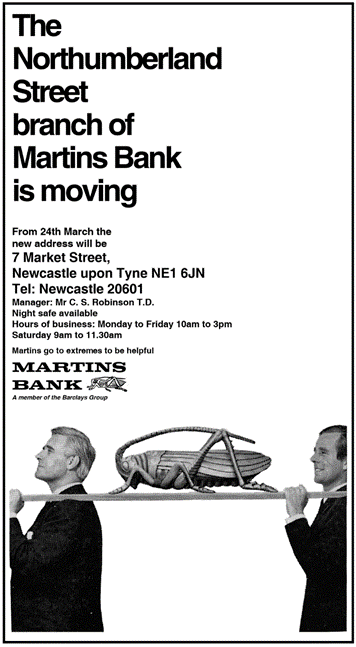 <![endif]>
<![if !vml]>

<![endif]>
In Service: 18 June 1923 until 21 March 1969
<![if !vml]>

<![endif]>
<![if !vml]>

<![endif]>
Branch Images © Barclays Ref: 0030-2011
For our first Northumberland Street feature, we go back to  1961, where it is time for Mr Blaylock, Manager  for almost twelve years, to retire.  As usual, Martins Bank Magazine is on hand to say farewell…
<![if !vml]>

<![endif]>
<![if !vml]>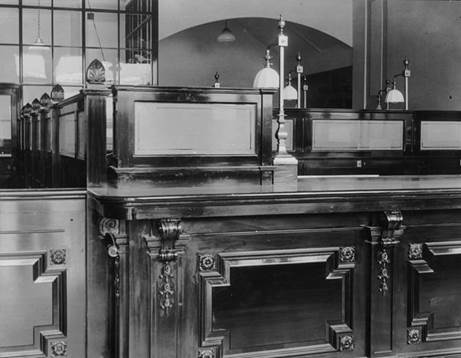 <![endif]><![if !vml]>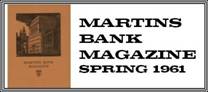 <![endif]>
At the end of January Mr. A. E. Blaylock retired after 44 years' service. On his last day he was entertained to lunch at Grey Street by Mr. L. J. Walton, North Eastern District General Manager and in the evening, he took leave of his friends at a cocktail party which he gave for them at Tilley's Restaurant. About 60 past and present members of the staff attended the party and during the course of the proceedings.
<![if !vml]>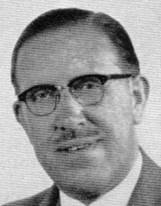 <![endif]>Mr. Walton made the presentation on behalf of the subscribers of a radiogram, after thanking Mr. Blaylock for his service to the Bank and expressing the good wishes of everyone to Mr. and Mrs. Blaylock for the best of good fortune in their retirement. In reply Mr. Blaylock thanked his staff for all their help and in a humourous speech remarked that although banking is often described as a satisfying career, after 44 years he now regarded himself as satisfied and looked forward to a more leisurely pace of living.
<![if !vml]>

<![endif]>
A most enjoyable evening was brought to a close by the presentation of a bouquet to Mrs. Blaylock by Miss L. Aubrey (Northumberland Street). Mr. Blaylock entered the Bank in 1916 at Wingrove, and subsequently served at Elswick, West Cornforth and Benwell before receiving his first appointment as Clerk-in-Charge at Newbiggin in 1938. He became Acting Manager at Blyth in 1942, Manager there in 1946, Manager at Whitley Bay in 1948 and Manager at Northumberland Street the following year.
<![if !vml]>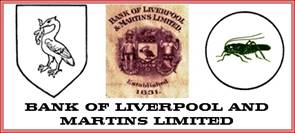 <![endif]>
<![if !vml]>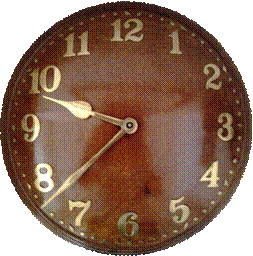 <![endif]>Keeping time…   …and time for a play…
<![if !vml]>

<![endif]>
This wonderful image of the Northumberland Street Branch clock, was sent to us by Paul Thompson who worked at the Branch from 1968. You can see his photograph in our Staff Gallery, below. We are sure that with such a distinctive clock on the wall, there will have been no excuse for being late for anything! For our second Northumberland Street feature, we journey back a little further, this time to November 1958, when Martins Bank Magazine pay a flying visit to the Branch. There is some confusion over a number of female staff members with the same surname, and the writer of the article is still enthusing about the acting skills of Branch Manager Mr Blaylock, whose performance in a Martins Bank Players (North Eastern) Production from 1949 was, apparently, unforgettable . . .
<![if !vml]>

<![endif]>
<![if !vml]>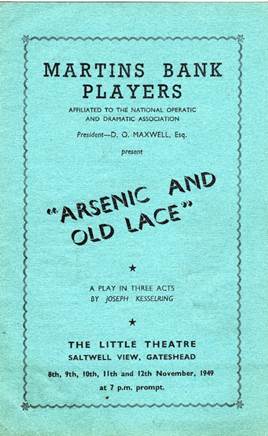 <![endif]><![if !vml]>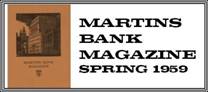 <![endif]>We were particularly interested in visiting Northumberland Street for two reasons—first to meet Mr. A. E. Blaylock, the Manager, whose portrayal of the United States President in the North Eastern Players' performance of Arsenic and Old Lace some years ago we have never forgotten (each year we come to Gateshead hoping to see him perform again), and secondly because this is a branch which will, in the fullness of time, be used for centralised posting, and we were able to inspect the facilities which will soon be available. The place is admirably suited for the job.  However, there were other unexpected surprises. One was to be introduced to Miss Joan Morley, who is not the Joan Morley we know from the Newcastle City Office. To add to the confusion, another Miss Morley is at the branch, but we know her as one of the backstage girls in the North Eastern Players: so, we had quite a reunion.  Downstairs we saw two items of interest to us—a copper chute which we thought was an excellent idea for painlessly handling the large copper intake which used to be a feature of the branch, and a silver sorting machine of ancient vintage. The former reminded us vaguely of the Cresta Run, in wood: the latter of a current Liverpool problem which may have to be solved by the modern version of just such a machine. There is a staff of eleven at Northumberland Street and there are a large number of private accounts because of the convenience of its position in the shopping centre. In the character of its business, it reminded us very much of Church Street, Liverpool.
<![if !vml]>

<![endif]>