<![if !vml]>

<![endif]>
<![if !vml]>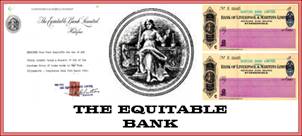 <![endif]>
<![if !vml]>

<![endif]>
The sub-Branch at 91 Cavendish Street, Keighley is something of an anomoly. Although it would appear that this was an original branch of the Halifax Equitable Bank, it is not listed by Martins in the directory of branches included in the Annual Report and Accounts for 1927.  Instead it appears the following year, and subsequently until 1930.  Intriguingly the image above shows the Branch for sale, which could place it as have been taken in 1930, or could it have been originally Martins' intention to sell in 1927, followed by a change of heart?  Whatever the case, Cavendish Street really IS a Branch of Martins for at least two years. 
<![if !vml]>

<![endif]>
<![if !vml]>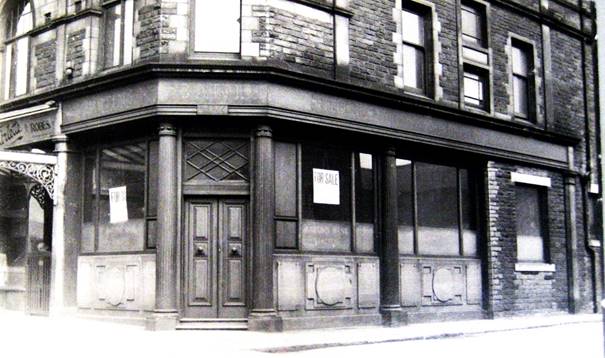 <![endif]>
Image © Martins Bank Archive Collection - Courtesy Julian Taylor
<![if !vml]>

<![endif]>
Image © Barclays 1927
Keighley Branch itself also throws up a logistics problem – it is parent to a large number of tiny sub Branches which are opened and closed  between the mid 1920s and the 1940s.  Staffing these branches for one or two hours a week is a time and manpower heavy concern, and by the 1960s only three will survive and make it as far as the merger with Barclays.
<![if !vml]>

<![endif]>
Title:
Type:
Address:
Index Number and District:
Hours :
Saturday:
Telephone:
Services:
Manager:
11-398 Keighley Cavendish Street
Sub to 11-398 Keighley
91 Cavendish Street Keighley Yorkshire
108 Craven
Mon to Fri 1000-1500
0930-1100
Keighley 693
Counter Service
Mr A E Willis Manager
Pre 1927
13 July 1927
3 January 1928
1930
Opened by the Halifax Equitable Bank
The Bank of Liverpool and Martins
Martins Bank Limited
Closed