<![if !vml]>

<![endif]>
<![if !vml]>

<![endif]>
<![if !vml]>

<![endif]>
As a Branch of Martins Bank, the former Halifax Commercial Bank Branch at Greetland exists for only forty-four days!  Not much to celebrate there, but it did of course have more of a life as part of the Bank of Liverpool and Martins, who took over the Halifax Commercial Bank in 1920. At the time of the creation of the new Martins Bank Limited in January 1928, another Branch at Greetland was inherited from the Lancashire and Yorkshire Bank, and we presume that as this one was larger and better positioned to serve the customers of the town it was chosen to remain open as part of the new Martins Bank.  
<![if !vml]>

<![endif]>
<![if !vml]>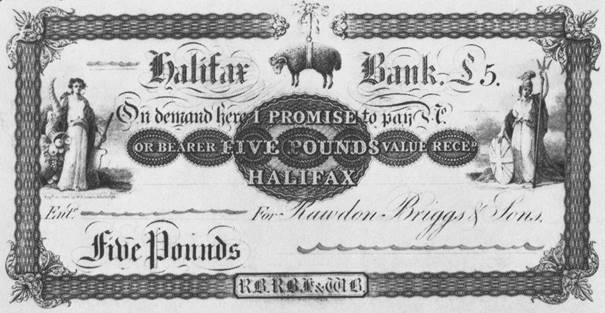 <![endif]>
<![if !vml]>

<![endif]><![if !vml]>

<![endif]>
Images © Barclays
We have some information, but not a complete address for the Halifax Bank Branch at Greetland, and as usual, if are able to help with images and/or information about this or ANY of the 980+ buildings used by Martins Bank down the years, we would love to hear from you – gutinfo@btinternet.com.
<![if !vml]>

<![endif]>
Title:
Type:
Address:
Index Number and District:
Hours :
Telephone:
Services:
Manager:
11-322 Greetland
Sub to 11-322 Halifax 2 Silver Street
Greetland Halifax Yorkshire
731 Manchester
Mon to Fri 1030-1400
Elland 312
Counter Service
Mr J B Murgatroyd Manager
Pre 1920
16 January 1920
3 January 1928
16 February 1928
Opened by the Halifax Commercial Bank
The Bank of Liverpool and Martins
Martins Bank Limited
Closed