<![if !vml]>

<![endif]>
<![if !vml]>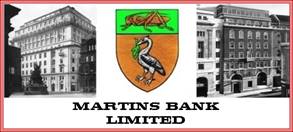 <![endif]>
<![if !vml]>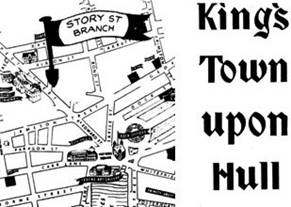 <![endif]>
<![if !vml]>

<![endif]>4
<![if !vml]>

<![endif]>
<![if !vml]>

<![endif]>In what Martins Bank Magazine describes as a "first incursion" into business expansion in Hull, the Bank opens a new branch in the main shopping area at Story Street.  It is quite normal for the magazine to get carried away by the history or sights of a particular town, and this often leads to there being very little said about the building or staff of a particular branch.  No change here then, as in the case of both Hull Market Place and Hull Story Street, we are given plenty of historical facts, but not much else! 
<![if !vml]>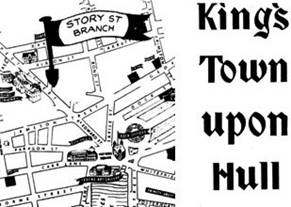 <![endif]>
In Service: 1958 until 29 November 1974
<![if !vml]>

<![endif]>
<![if !vml]>

<![endif]><![if !vml]>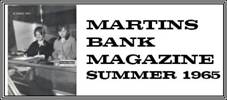 <![endif]>Many people associate Hull with fish which comprises only one fiftieth  of the 10 million tons of cargo handled there in a year—a figure which, in value, places the port third in England after London and Liverpool. One third of the country's wool trade passes through Hull which, besides being the gateway to the Continent, acts as ocean terminal for a 450 mile network of inland waterways. Industry there is booming and with rare imagina­tion the less attractive, smelly ones are confined to the banks of the Hull River running northwards out of the city. Engineering and metalwork pre­dominate but timber, woodworking, chemicals, cement, paint, oil and milling figure largely. And fish. There is a Fish Street in Hull; there is also a Blanket Row and a Sewer Lane, the latter being more than offset by the striking Paragon Street.   It is, however, in the old part of the town near the junction of the Hull and the Humber, where in 1293 King Edward I acquired the trading settlement of Wyke, later to become King's Town, that one senses the real history of Hull.The business expansion at Story Street—our first incursion seven years ago into the shopping centre— has brought problems not only of staffing but of space.
<![if !vml]>

<![endif]>
<![if !vml]>

<![endif]>Fortunately the main office, with a greater volume of work but a less hectic counter, has ample room. Even so it has the problem inherent in being the largest branch in a wide area and, not sur­prisingly, is looked upon by smaller branches as the benevolent big brother. No mention of Hull would be complete without reference to the independent Corporation Telephone Undertaking which provides a business line with unlimited calls for only £50 per annum and a similar private line for £20. In addition, by dialling the appropriate numbers, one may obtain road reports for a 50 mile radius, weather reports for seaside resorts, a local entertainment guide with excerpts from sound tracks, the current 'pop' favourites, a cookery recipe, or a bedtime story for children who at Christmas time can even hear a story recorded by Santa Claus. But then Hull has lots of ideas—Hull Fair, for instance, which lasts a whole week. It has plans too —for more trade, industry, houses, schools and docks. It is a spicy, vigorous place out in the country at the end of the road to nowhere. A land of green ginger. Perhaps that is how Henry VIII saw it too.
<![if !vml]>

<![endif]>
In the news…
<![if !vml]>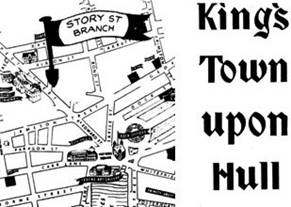 <![endif]>
In 1964, after a spell working at Liverpool District Inspection team Mr G E Jones is appointed Clerk in Charge at Hull, Story Street Branch. Almost two years later, he features in local paper The Hull Chronicle, which is running a series about local businessmen and traders. Technically Mr Jones is not a Bank Manager, and actually has to answer to one himself. However, appearances are everything, even for the Bank, and the Chronicle is happy to perpetuate the idea that Mr Jones IS Manager…
<![if !vml]>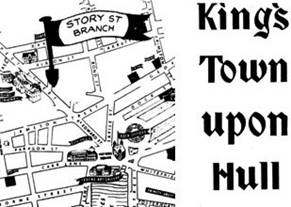 <![endif]>
<![if !vml]>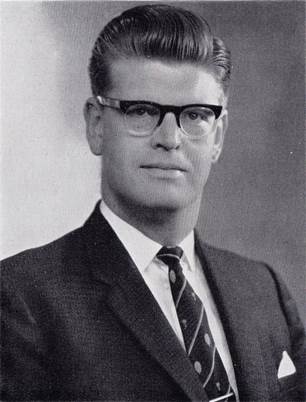 <![endif]>
Image © Martins Bank Archive Collections
<![if !vml]>

<![endif]>
<![if !vml]>

<![endif]>Mr. Geoffrey E. Jones, Manager of Martins Bank Ltd., Story Street, Hull, is married with two children and resident in Kirkella. Prior to coming to the city in September, 1964, he was a member of the Inspection Staff at Martins Bank Head Office in Liverpool. He is a member of Hull Golf Club, Hull Badminton Club, is Treasurer of Hull and Humberside Round Table. Mr. Jones also enjoys swimming and watching Rugby Union.
<![if !vml]>

<![endif]>
Branch Images © Barclays Ref 0030/1389
<![if !vml]>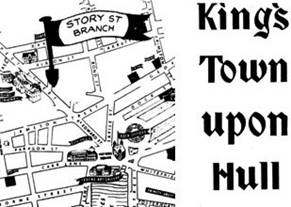 <![endif]>
<![if !vml]>

<![endif]>
Title:
Type:
Address:
Index Number and District:
Hours:
Telephone:
Services:
Manager:
11-32-80 Hull Story Street
Self Accounting Sub to 11-88-40 Hull Market Place
14 Story Street Hull Yorkshire
611 Leeds
Mon to Fri 1000-1500
Saturday 0900-1130
Hull 36445
Night Safe
Mr G E Jones pro manager