<![if !vml]>

<![endif]>
<![if !vml]>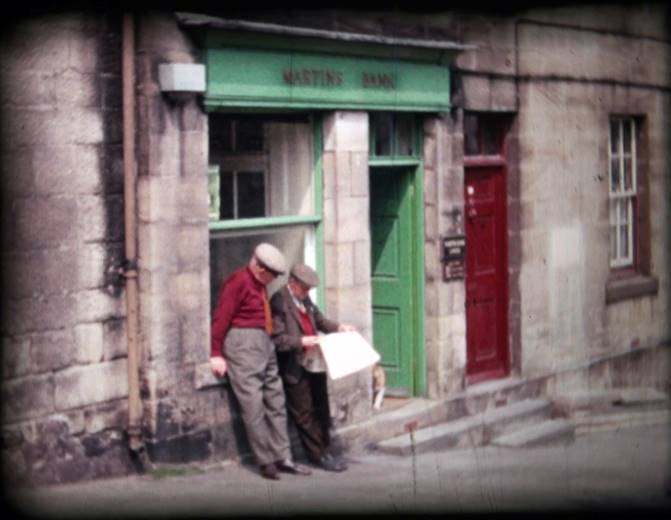 <![endif]>
Image © 1970 to date Frank Gillings
<![if !vml]>

<![endif]>
Friend of the Archive Allen Williams contacted us to say he had spotted this fabulous image of Warkworth sub Branch.  It is part of a 1970 cine film of a school outing, and we are delighted that the owner, Frank Gillings has been able to capture this amazing still for us from 8mm film stock! You can see the film in full, on Frank's You Tube Channel by clicking HERE .
<![if !vml]>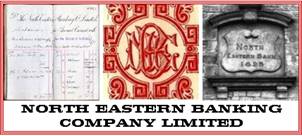 <![endif]>
Bank or surgery?
<![if !vml]>

<![endif]>
<![if !vml]>

<![endif]>
Images © Barclays Ref 30/3071
<![if !vml]>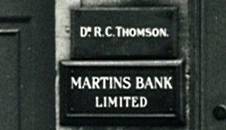 <![endif]>
<![if !vml]>

<![endif]><![if !vml]>

<![endif]>Here's another atmospheric image of Warkworth Branch, this time from 1937. The Branch is seen with a doctor's nameplate affixed above the Martins Bank wall sign. The North Eastern Banking Company opens four new branches in 1891 -  at Tow Law, Hetton le Hole, Wark and Warkworth.  The following year sees the North Eastern Bank actively looking for further expansion, which comes in the form of an amalgamation with Dale Young and Company of South Shields.  Warkworth is run as a sub branch to Amble and opens for ten and a quarter hours each week by the time of the merger with Barclays in 1969. The branch opens on three weekdays and Saturday morning, and is busier than other similar sized outlets in Northumberland and Durham. Amble has several sub branches, Acklington Auction Mart (closed 1967) ACKLINGTON RAF STATION (1969), RED ROW (1991)  and Warkworth, which survives the longest, and closes after one hundred and two years in business, in 1993.
<![if !vml]>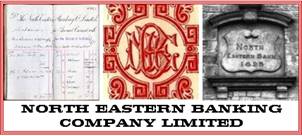 <![endif]>
A Commemoration – and a slight anomaly?
<![if !vml]>

<![endif]>